News
Commons Leader backs calls for MPs to tour UK as Houses of Parliament are repaired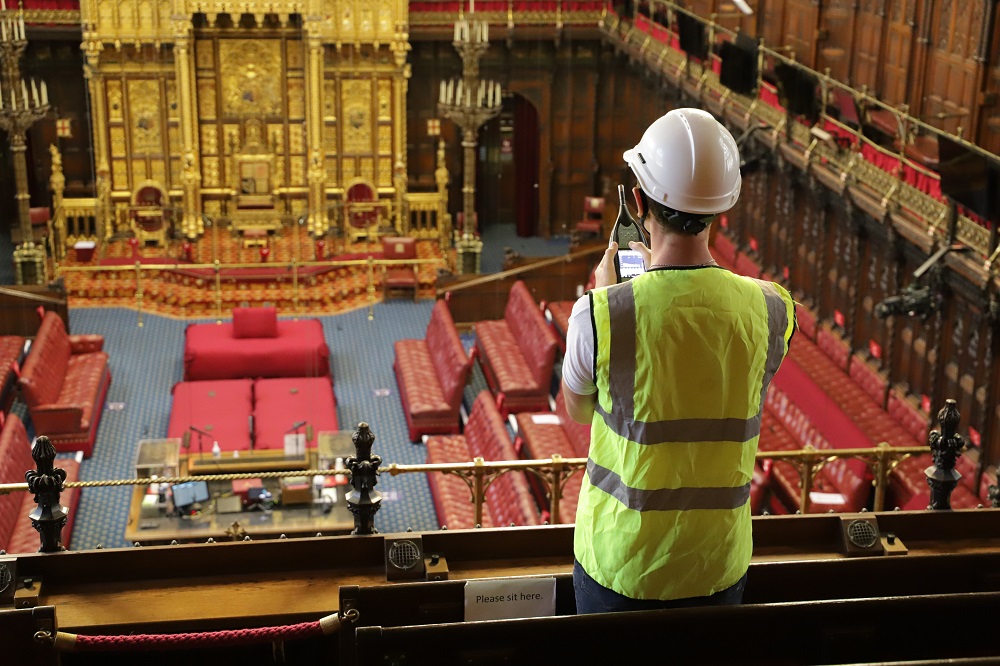 Penny Mordaunt has backed suggestions that Parliament could tour the country if the Palace of Westminster needs to close for restoration.
The Commons Leader said she would attempt to minimise the amount of time MPs spent away from Westminster, but added they could use a tour of the country to generate "excitement" and restore faith in politics.
She said: "If there is a period of time we need to be out of the building, we have got more options about how to squeeze that down to the minimum possible time.
"And whilst we're out – we might be using some technology to meet – why don't we use that as an opportunity to maybe visit different parts of the country, generate a bit of excitement? There's all sorts of things we could do off the back of it."
Ms Mordaunt made her comments at an event hosted by the Institute for Government on Tuesday, responding to questions about long-running plans to restore the crumbling 19th century palace.

Arguments
Arguments about how to repair Parliament have been going on for more than 20 years, and current proposals suggest MPs could have to leave the building for at least a decade.
But Ms Mordaunt said there was still not enough clarity on what work needed to be done, adding that a full schedule of works would be produced over the coming year.
She said: "We have changed how we are going to do this to be much more pragmatic and rather than enormous great schemes that would shut down Parliament for years and be politically impossible, we have a proper schedule of works that need to be done."
Plans put forward last year by Michael Gove, the former Levelling Up Secretary, that peers should move to another part of the country while the House of Lords undergoes restoration work, were described as  "bonkeroony" by Baroness Hayman, a former Labour MP at the time.
Mr Gove was said to have suggested locations including Wales, Scotland and Stoke-on-Trent, Burnley and Sunderland in England.
Cost estimates
Estimates of the cost of restoring Parliament range from £7 billion to £22 billion, depending on whether Parliament needs to sit during the restoration, but Ms Mordaunt said she expected a lot of work could be fitted around normal parliamentary business or within a longer summer recess.
She also suggested that technology could be used to reduce the cost, including resurrecting the hybrid sittings and remote voting used during the pandemic.
Ms Mordaunt said the remote voting system had cost £1.3 million and operated for just eight days, but had been shown to work and could be used again.
Asked whether the restoration and renewal project could be used to change the way Parliament operates, she said: "We should be renewing more than the building.
"Democracy is fragile and one of the motivations for getting Parliament to be able to work better and be more relevant for people is allowing people to have more faith in democracy."
---
Support our Nation today
For the price of a cup of coffee a month you can help us create an independent, not-for-profit, national news service for the people of Wales, by the people of Wales.