News
Commons Speaker denies Welsh MP question amid sexual harassment investigation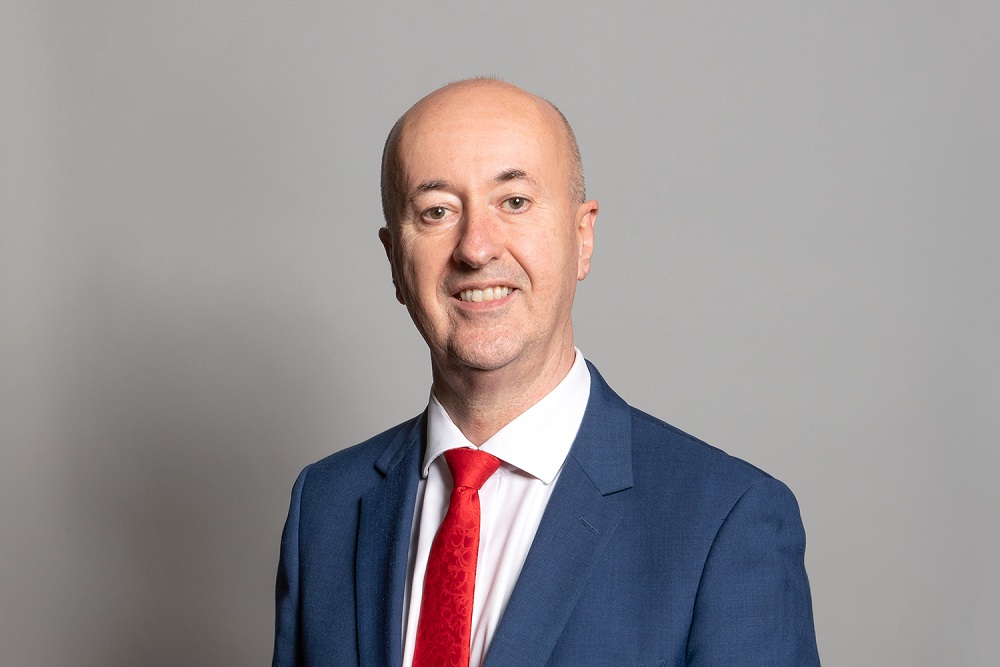 Sir Lindsay Hoyle denied a suspended Welsh MP the chance to ask a question in the Commons because it would not "appropriate" while he is under investigation for sexual harassment.
Geraint Davies attempted to ask a question in the Commons while making a rare appearance in the chamber on Thursday.
The Swansea West MP is currently suspended from the Labour Party following allegations of sexual harassment, which he denies, and sits as an independent.
He attempted to catch the eye of Sir Lindsay in order to speak during an urgent question on the operational independence of the Metropolitan Police, ahead of a feared clash of the weekend's Remembrance events with a pro-Palestine protest.
But at the end of the session, Mr Davies appeared to be the only MP who was not given the opportunity to speak.

Investigations
A spokeswoman for the Speaker's Office told the PA news agency: "The choice of who to call during proceedings is entirely a matter for the Speaker or his deputies.
"Erskine May makes clear that it 'is a choice which is not open to dispute' (para 4.23).
"In this case, Mr Speaker understood that Mr Davies had voluntarily agreed to stay away from the Chamber while investigations into his alleged conduct were under way.
"Mr Speaker thought it appropriate to respect that agreement, given the nature of the allegations in question."
Mr Davies told PA he did not know why he was not given the chance to ask a question, after he had been seen speaking to Sir Lindsay when MPs moved on to other business following the urgent question.
"I don't know, maybe he didn't notice me. I don't really know what happened," the independent MP said.
He added: "Obviously he had to get onto the next urgent question, I suppose."
Mr Davies said if he had been given the opportunity to speak he would have contested Home Secretary Suella Braverman's claim that pro-Palestine protests are "hate marches", instead seeking to cast them as in the cause of peace in the Middle East.
He added: "Obviously, those points were in essence made, so it was no great loss."
When allegations of sexual harassment first emerged and led to his suspension, Mr Davies said he did "recognise" the claims.
Labour MP Charlotte Nichols, who has previously raised concerns about sexual harassment among MPs, later called on Commons Leader Penny Mordaunt for an update on planned new rules for MPs suspected of misconduct.
Ms Mordaunt said before Parliament's summer break that she would do more work on proposals aimed at excluding members accused of serious offences from the chamber.
Ms Nichols, the Warrington North MP, said: "The Leader of the House has assured this House time and again that it is the intention of the commission and herself to bring forward measures on risk-based exclusions which we were meant to be debating before summer recess.
"It's now November. I'm sure the right honourable lady is bored of being asked this question, but not as bored as I am of having to keep asking it.
"With yet more recent reports alleging serious misconduct, while measures to address this appear kicked into the long-grass, when will time be found to discuss how to ensure Parliament is a safe workplace, and to restore our reputation with the public?"
Ms Mordaunt replied: "When, whether it is the committees of this House or the commission, bring forward proposals or things to be debated on the floor of this House we find time for them very swiftly, usually within a week.
"We did debate these proposals before the summer recess … the commission is considering these things. And as soon as the commission has finalised a proposal, just as we always have, we will bring it back to this House."
---
Support our Nation today
For the price of a cup of coffee a month you can help us create an independent, not-for-profit, national news service for the people of Wales, by the people of Wales.