News
Community Land Trust aims to address Pen Llŷn housing crisis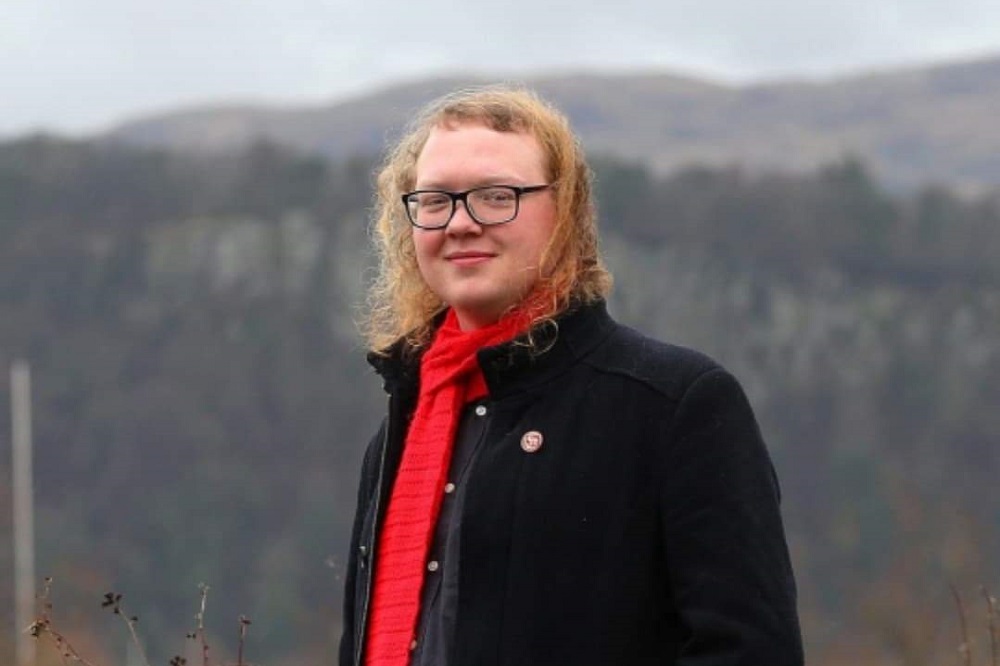 Siân Williams
A Community Land Trust (CLT) to meet the housing needs of local people is being established in the community and villages which form the gateway into the tourist hot spot of Pen Llŷn.
Bro'r Eifl CLT includes the villages of Llanaelhaearn; Trefor; Llithfaen and Pistyll, communities where Welsh is the language of everyday life. But locals are now being forced to move elsewhere for cheaper housing, leaving the language in decline and key workers thin on the ground.
Cian Ireland, Chair of Bro'r Eifl Community Land Trust (CLT) said the electoral register shows that theses four villages have a combined population of 1,000 people.
He told Nation.Cymru. "The idea around the CLT model is that the communities come together to own land that can then be used for the benefit of the community.
This can be all manner of different things. In England, for example, CLTs have bought bakeries or local businesses and land to try and keep the communities going as well as addressing housing issues."
The ultimate goal, said Mr Ireland, is either to buy a parcel of land within Bro'r Eifl to build houses or buy existing buildings which can be turned into homes. The finished properties would then be let to locals on a secure long-term tenancy for an affordable rent.
"We're in the process of founding the organisation at the moment and next month we will assess the housing needs of the area and from there we'll look at what land is available."

Struggle
Bro'r Eifl CLT is in receipt of a small grant to set up the Community Land Trust and to conduct a survey of the local housing needs, explained Mr Ireland.
"There are many different issues and they all feed into each other that makes it difficult for people to get housing. A lot of the work around here is insecure and seasonal so people can get the hours during the summer but come winter it gets more difficult.
"These income issues, as we know in rural Wales, has led to a massive housing crisis and inflated prices.
"It's a pre-emptive move as well before things really get out of hand. You can see what's happening in the next village along which is Nefyn and how bad it's getting there."
Prices were already out of reach of most locals before the Covid pandemic, but since then, prices have increased and are now even higher than usual, and on top of that there are issues around the actual standard of housing as well.
Many of the houses in the area were built around the quarry and they're quite small and haven't been (modernised).
"We need appropriate housing and families need bigger houses if they're to stay in the area. Another example I know of is local people who are disabled and haven't been able to get access to a bungalow or an accessible flat for a disabled person. It's a broad issue – it's not just about young people struggling to get housing, a broad demographic of people need housing."
Community enterprise
The village of Llanaelhaearn has a proud history of collective working.
Antur Aelhaearn was established here in 1974 – the first community enterprise in the UK. Mr Ireland said the Community Land Trust is, "a separate organisation but there are people who are involved with Antur helping out on this."
Antur Aelhaearn was established on the back of a threat by the then Caernarfon County Council to close the village school. The local quarry had closed and pupil numbers had fallen but people power saved the school from closure.
In 2020 Gwynedd Council again earmarked the school for closure and this time around no objections were received during the statutory consultation period.
Cian Ireland himself attended Ysgol Llanaelhaearn: "One of the things which contributed towards the decline of the school was that we had a lot of young families but they moved away when they got too big for the (small quarry) houses they were living in.
"When I started school there were 50 pupils and when I left there were only 10. Because there were rumours that the school was to close people started to take their kids out and then it became a spiral.
"It's very sad really but it's also more of a reason to try and keep the community together now we've lost one community asset."
The next step will be to raise capital and perhaps look into going into partnership with a local housing association, he said: "We already have some ideas but obviously we're at an early stage."
Bro'r Eifl CLT will hold community events to identify local housing needs from 13 June for ten days. Mr Ireland asks that people check their social media pages for updates.
"The more local people that get involved the stronger this will be. It's about us as a collective community, democratically managing and owning land so we can put it in use for the good of the community, not for profit or other motives."
---
Support our Nation today
For the price of a cup of coffee a month you can help us create an independent, not-for-profit, national news service for the people of Wales, by the people of Wales.