News
Complainants should 'go to police' over Tory MP rape allegations – minister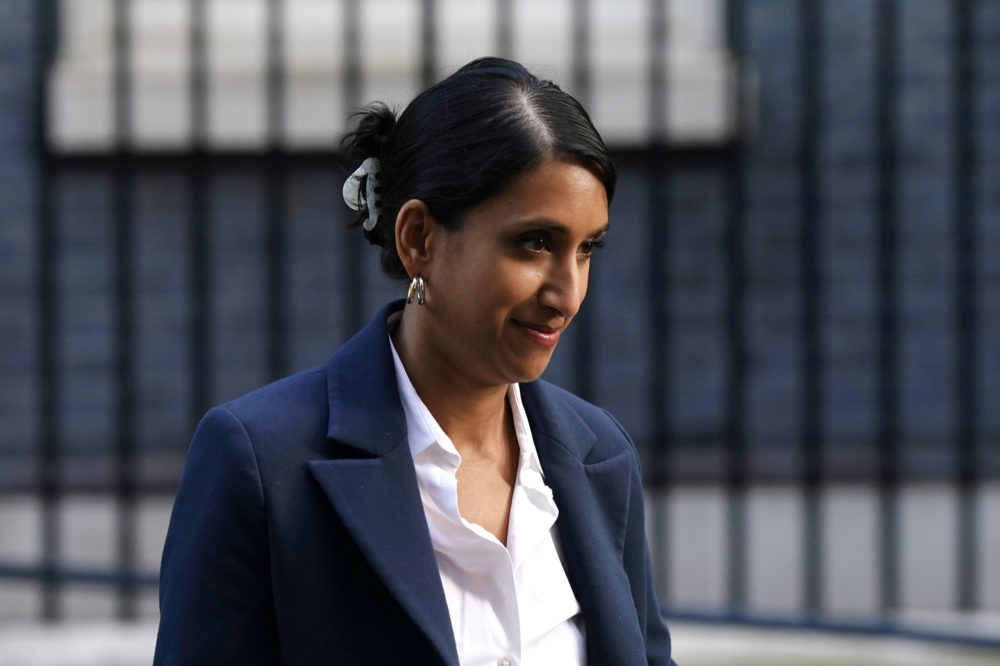 Complainants should "go to the police" with any allegations of rape against a Tory MP, a minister has suggested, amid calls for an investigation into the Conservative Party's handling of reported accusations.
Energy Security Secretary Claire Coutinho said she could not "comment on the specifics of the case" and did not think it was right for "politicians to provide a running commentary" on such serious claims.
It comes after it was reported that Sir Jake Berry, a former Tory Party chairman, told police that an internal "failure" to act on allegations of rape allowed an unnamed MP to "continue to offend".
According to a copy of a letter obtained by the Mail On Sunday (MoS), Sir Jake said he found out about a number of suspected assaults when he discovered the Conservatives had covered the cost of treatment for one of the alleged victims at a private hospital.
Appearing on Monday's morning media round, Ms Coutinho told Times Radio: "There may be live police investigation issues, there may be questions of confidentiality, so I can't comment on the specifics of this case.
"But what I can say is that anyone that's been through that kind of sexual assault, and I appreciate that the stories that were in the press, they're anonymous, the people are unnamed, but they're still horrific stories. But I would urge them to go to the police so they can be properly looked into."
Asked whether the Government would support an inquiry, she told Sky News: "I think the nature of the allegation is so serious that the right place for it to go to would be, if someone has got that kind of allegation, would be to go to the police."

Investigation
Both Labour and the Liberal Democrats called for an investigation by the Conservative Party, with the Opposition saying that a failure do so would be a "failure of leadership and a dereliction of duty".
Deputy Prime Minister Oliver Dowden, also a former Tory chairman, told broadcasters he was not aware of the allegations and did not know who the alleged culprit was.
He told the BBC on Sunday that he does not "recognise in any form the idea that we covered up", saying the party takes the claims "exceptionally seriously".
But Mr Sunak's deputy later said he could not rule out that the party might have paid for treatment for an alleged victim.
He told Times Radio: "I'm not denying that it could be the case that those payments were made, but it is not something that I authorised or (was) part of as chairman of the Conservative Party."
Sir Jake's letter, seen by the MoS, suggests that an unnamed MP had assaulted as many as five people with little to no consequence, with some allegations including several claims of rape.
The Conservative Party has said it would not be commenting.
---
Support our Nation today
For the price of a cup of coffee a month you can help us create an independent, not-for-profit, national news service for the people of Wales, by the people of Wales.