News
Concerns raised as Welsh Labour selects candidate with no local connections to stand at general election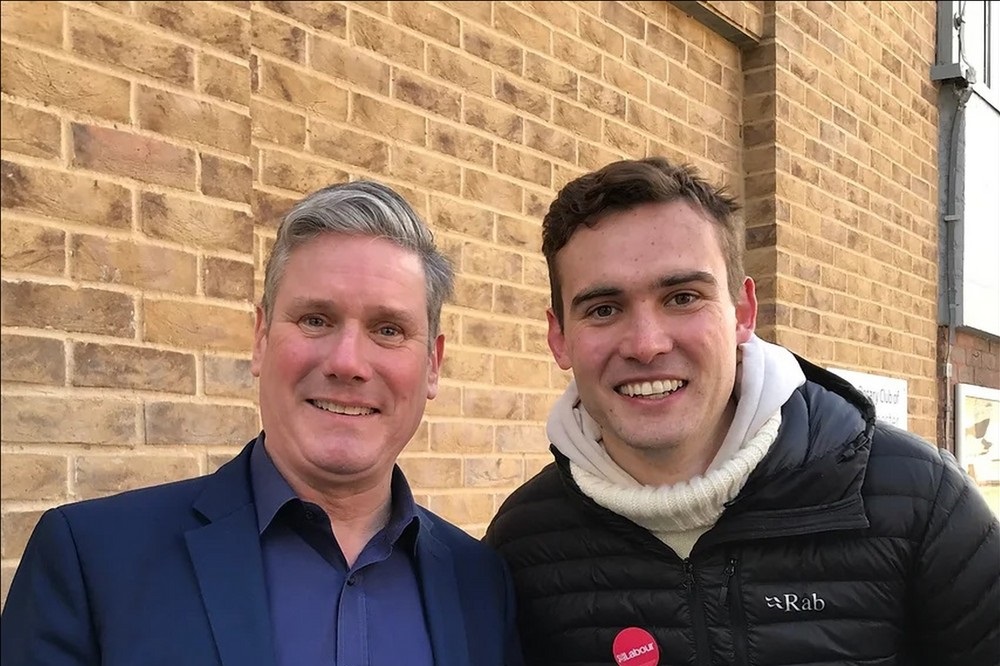 Martin Shipton
Concerns have been expressed about how a member of a prominent landowning family in England came to be selected as a Welsh Labour general election candidate.
Henry Tufnell will stand in the new seat of Mid and South Pembrokeshire after surprisingly defeating two well-known women who have stood in the area before.
The assumption had been that former MEP and current Cardiff councillor Jackie Jones and Philippa Thompson, a former aide to the now Health Minister Eluned Morgan, would battle it out for the nomination, but Mr Tufnell beat them both.
Some were also surprised that long-serving local councillor Tom Tudor and the prominent journalist and author Paul Mason failed to make the shortlist.
Last autumn Mr Tufnell announced that he wanted to stand in the Essex seat of Colchester, but didn't make the long list.
More recently he has been spending time at a second home owned by his mother near St Davids, from where he ran his campaign to be selected.
A local Labour source confirmed the accuracy of a tweet made by political journalist Michael Crick on his Twitter account Tomorrow's MPs: "Mid & South Pembrokeshire. I hear of unhappiness at how unknown outsider Henry Tufnell won this selection against two well-known local contenders. One source writes of 'lost laptop, missing postal votes, wrong membership list sent out & 167 members out of 500 voted'."
Our party source said: "It's true that a laptop with data about the local membership went missing, that a large number of postal votes were sent out but not returned, that old membership lists that didn't take account of the changing boundary were issued originally and that little more than a third of the local membership voted.
"It's possible there will be a formal complaint to the party about how the selection was handled, although I don't think one has been made yet."

Second home
The source added: "Henry Tufnell has only been on the scene for a short period of time, has no local connection apart from the fact that his mother Rosina Jane Tufnell, who in 2021 was the High Sheriff of Gloucestershire, owns a second home in the constituency, and comes from a family that has a big landed estate in Gloucestershire with a manor house and a number of farms and houses on it. It certainly seems an unlikely background for a would-be Labour MP."
In fact Mr Tufnell's father Mark Tufnell is the current President of the Country Land and Business Association – until recently known as the Country Landowners' Association – which represents the wealthiest of farmers and members of the landed gentry.
Mark Tufnell owns Calmsden Farms, a 2,000-acre estate in the Cotswolds, one of the most expensive agricultural areas in England.
Henry Tufnell qualified as a barrister in September 2020 and joined chambers in London.
He no longer practises as a barrister.
In a short biography on his campaign website he states: "I have been coming to Pembrokeshire since I was a small child with my mum, who was born in Pontypridd and grew up in south Wales. I am originally from a farming family and I am now based outside St Davids.
"Professionally I trained and practised as a barrister before leaving to work as an organiser at a grassroots trade union."
New Zealand
The High Sheriffs of Gloucestershire website says of Mr Tufnell's mother: "Jane was born in New Zealand, moving to the UK as a child."
Mr Tufnell, who is 30 years of age, has been working for a union that is not affiliated to the TUC or the Labour Party called the Cleaners and Allied Independent Workers' Union, which was launched in 2016. From a statement on its website, it appears that it was founded by some disgruntled members of the much bigger unions Unite and Unison, both of which are affiliated to the TUC and the Labour Party.
In June 2021 Mr Tufnell married his fiancee, Poppy Elisabeth Charlotte Reed Rimington-Pounder, in All Saints Church, North Cerney, Gloucestershire. The wedding was announced in the Conservative-supporting Daily Telegraph.
When we contacted Mr Tufnell via his campaign website, he sent us a message stating: "Thanks for getting in touch. Unfortunately, I am unavailable to speak over the phone at the moment but if you send me a list of questions then I will respond in writing."
We sent him these questions:
"Clearly some people have concerns about the process that resulted in your selection. Do you share such worries or are you satisfied that there are no grounds for concern? Were you surprised by the low turnout of local party members?
"Some were also surprised that you, as an outsider, won. What do you attribute your success to?
"How high would you rate your chances of winning the seat at the general election?
"You come from a very wealthy background – your family owns an estate in Gloucestershire and he is the President of the CLA, an organisation not known for its ideological closeness to the Labour Party. With such a background, do you think you are able to empathise with the concerns of ordinary people in a cost-of-living crisis?
"It's been suggested that your association with the constituency comes from the fact that your mother owns a second home there. Is that right?
"You weren't a practising barrister for long. Why not?
"You have been working for a union – is that in a voluntary capacity (I notice from its website that it has been recruiting volunteer organisers)?
"The union concerned is not affiliated to the TUC, and seems to have been formed following some arguments involving Unite and Unison. How much do you know about that, and how did you come to work for it?
"How has undertaking such work broadened your outlook?
"How are you supporting yourself financially?
"You tried to get selected in Colchester, but didn't make it to the long list. What went wrong there?"
Mr Tufnell did not respond, despite a reminder in which we encouraged him to be candid.
Boundary changes
The new Mid and South Pembrokeshire seat is being created following boundary changes from parts of the existing constituencies Preseli Pembrokeshire and Carmarthen West and South Pembrokeshire. His most likely Conservative opponent will be the current Preseli Pembrokeshire MP and former Secretary of State for Wales Stephen Crabb.
On current polling figures, it has been projected as a Labour gain.
Plaid Cymru councillor Michael Williams from Tenby in the new constituency said: "The local Labour Party must be bereft of talent if they have to pick somebody like this as their Westminster candidate.
"He has nothing in common with the people of Pembrokeshire or Wales and only went for selection here because he couldn't get selected for a seat in Essex.
"Between 1992 and 2010 we were represented by Labour's Nick Ainger, who was a hardworking local MP. Many people will be deeply disappointed at the selection of this new candidate."
---
Support our Nation today
For the price of a cup of coffee a month you can help us create an independent, not-for-profit, national news service for the people of Wales, by the people of Wales.