News
Concerns raised at lack of detail of replacement funding when Glastir scheme ends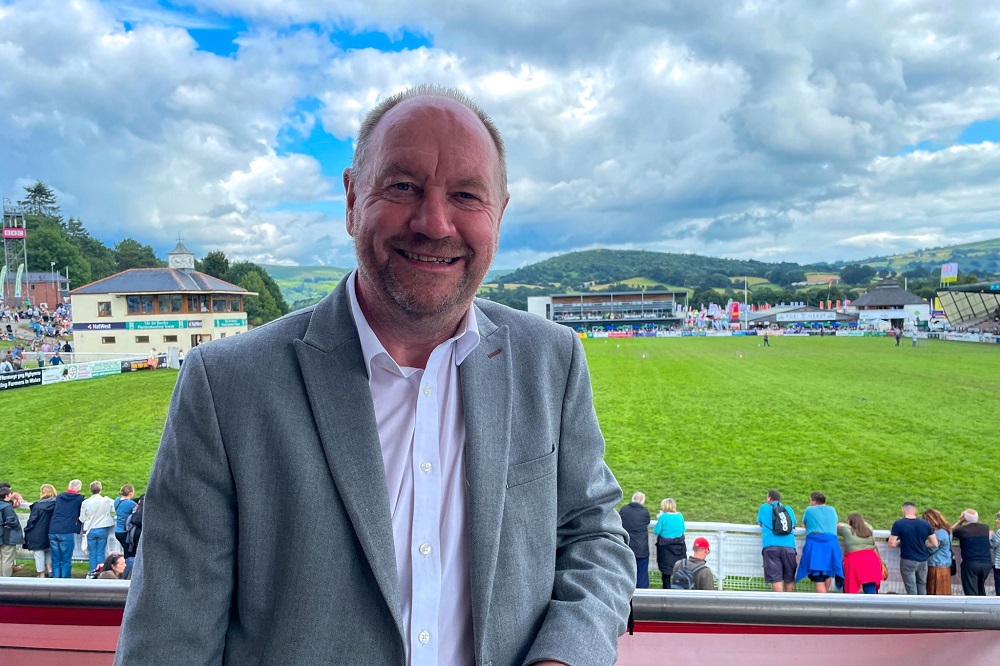 Siân Williams
Farmers have voiced concern about the lack of detail of the amount of money that will be made available to them when the EU-funded Glastir programme comes to an end in December.
Last week Minister for Rural Affairs Lesley Griffiths MS announced what she called, "an interim agri-environment scheme to maintain and increase the area of habitat land under management across Wales".
According to Ms Griffiths, the scheme will maintain environmental support from 1 January 2024 until the beginning of the Sustainable Farming Scheme which commences in 2025.
However, there has been no detail on how much money will be available under this scheme.
In a statement, the Welsh Government said that it expected a "seamless transition" from Glastir to the Sustainable Farming Scheme.
Speaking at the Royal Welsh today, Cefin Campbell MS, who represents the Mid and West Wales region for Plaid Cymru, admitted that the Glastir scheme was "very popular" with farmers and that its end was a "matter of concern".
Mr Campbell, one of two Plaid Cymru designated Members who works closely with ministers on a range of policy issues as part of the co-operation agreement with the Welsh Government, said that it had committed to providing more details on the interim scheme, but that this had not yet happened.
"So, (Lesley Griffiths) has put together a bio-diversity scheme in place for a year but, unfortunately, there's been no detail around the actual money available and that's causing some uncertainty amongst farmers who want to remain in that scheme."
Mr Campbell explained that Lesley Griffiths, "has said that details will be forthcoming and, I'm sure when those details are made clear then farmers will know exactly what they can get as part of that new scheme."
Aled Jones, NFU Cymru President, has also questioned the government's ability to get a fully operational scheme designed and implemented within the current timeframe, especially with the Senedd in recess until September.
He said that the Welsh Government needed to provide "urgent reassurance" to farmers that they would not be financially worse off as a result of the interim scheme.

Rural poverty
Mr Campbell also shared some of the early findings of research commissioned by Plaid Cymru from Aberystwyth University on rural poverty and how it differed from urban areas.
It's not possible to compare poverty in rural communities to poverty in urban communities, he explained.
"It's like comparing apples and pears, because the factors are very different. For example, people living in rural communities spend £27 a week more on transport and about £4 a week more on food (according to the Bevan Foundation.
"There's fuel poverty as well – it costs more to fill your tank up with petrol or diesel if you live in a rural community.
"Also, it costs more to travel around because of the lack of public transport so, people are more reliant on cars than they are in urban areas which adds more to the weekly bills of families.
"We also have the issue of people who live off-grid and who are dependent on oil or fuel to heat their homes, that costs more, particularly gas which is readily accessible for people living in urban areas."
Another contributing factor according to Mr Campbell is that wages are lower in rural Wales, compared to the all-Wales average and therefore the cost of living is greater in rural communities.
"It's a double whammy and poverty in rural communities are out of plain sight and not as obvious as it is in urban areas. People are less willing to talk about poverty and less willing to use food banks, because of the stigma involved with that in rural communities."
The final point, he said: "Is that the lack of childcare facilities is also having an impact on people's ability to work and that again is having an effect on the rural economy and household income. Those are the main points and is what our research is showing."
---
Support our Nation today
For the price of a cup of coffee a month you can help us create an independent, not-for-profit, national news service for the people of Wales, by the people of Wales.