News
Concerns raised over siting of £10 million Covid field hospital at holiday resort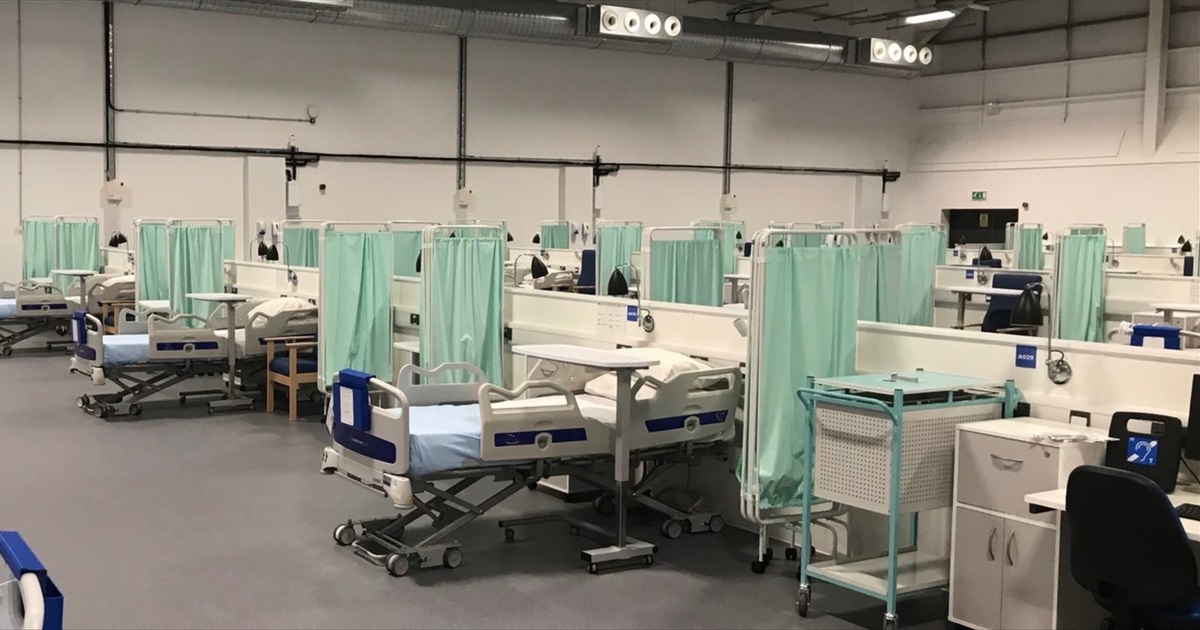 Bruce Sinclair, local democracy reporter
The decision to site an emergency Covid field hospital at Pembrokeshire's Bluestone holiday park will come under question at a council meeting later this week.
Milford Haven County councillor Alan Dennison – in a written question to senior councillors – will question whether the use of the facility, said to have cost £10m, was the right choice.
Hywel Dda University Health Board worked with Pembrokeshire County Council in setting up a 126-bed Covid-19 field hospital in April 2020, with Bluestone National Park Resort identified as the most suitable location.
It was previously reported by the Local Democracy Service that the emergency hospital – known as Ysbyty Carreg Las – set up at Bluestone resulted in around £6million paid to the local holiday resort.
At the March 2 meeting of Pembrokeshire County Council, Milford Haven North county councillor Alan Dennison will ask: "Given that Bluestone was the Pembrokeshire County Council recommended facility for the field hospital during the pandemic, does the cabinet member now consider this was the right choice, given the overall costs of over £10m to the Hywel Dda health board and the loss of income (and centre refurbishment) to the council by not utilising Pembrokeshire leisure centres as Carmarthenshire county council did?"
Cllr Dennison will also submit a Notice of Motion "That any decision taken by PCC in similar circumstances to that of the pandemic response to supply of field hospitals must primarily take into account the financial benefits to the council and ratepayers and not to recommend or endorse any private commercial venture".

FOI request
In response to a Freedom of Information (FOI) request, Hywel Dda has previously supplied a break-down of monthly costs at Ysbyty Carreg Las at Bluestone.
Capital funding via Pembrokeshire County Council of £3million, as well as £1million to return the adventure centre to its original use, was funded by Welsh Government capital funding.
Additional funding was provided for health boards by Welsh Government for Covid-19 responses, some of which "off-set" the cost of field hospitals.
In April 2021, a Bluestone spokesman said the company's hospitality sales had fallen by over £17.5m in 2020 as a direct result of the pandemic, partially offset by a £6m commercial partnership with Hywel Dda University Health Board for the use and restoration of Ysbyty Enfys Carreg Las.
Around 30 beds were opened at Ysbyty Enfys Carreg Las to support step-down patients and free up beds at other Hywel Dda hospitals.
A similar FOI to Pembrokeshire County Council revealed that it did "not make any contributions to Bluestone Ltd or to the Hywel Dda University Health Board" and did not contribute to the running costs of the facility, with any staffing cost connected to the establishment of the facility recharged to the health board.
---
Support our Nation today
For the price of a cup of coffee a month you can help us create an independent, not-for-profit, national news service for the people of Wales, by the people of Wales.