News
Confidential papers released about safety of St David's Hall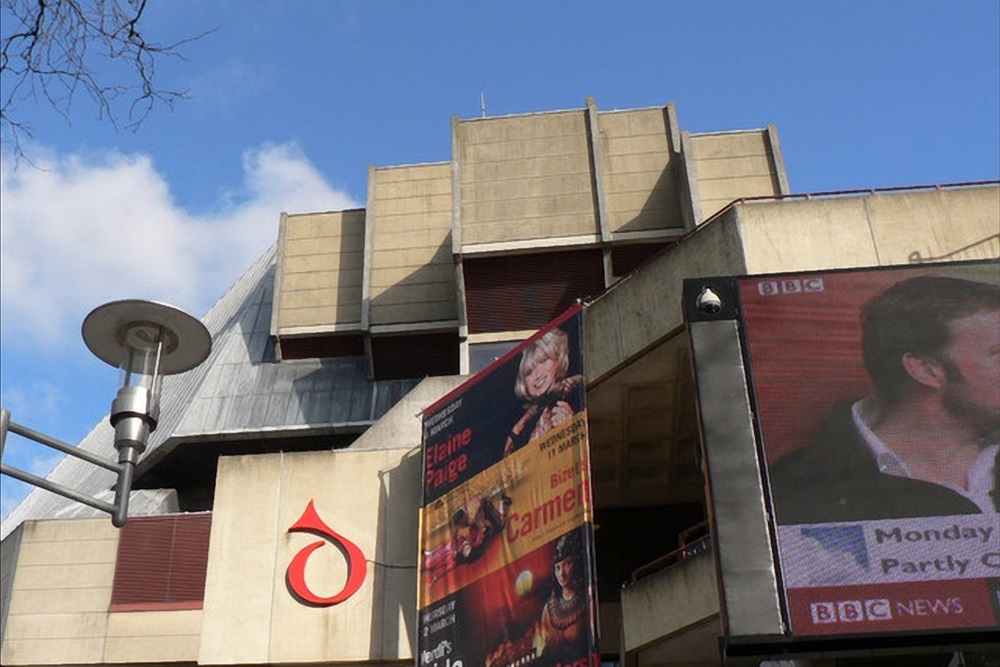 Martin Shipton
Cardiff council has released papers which shed more light on what it knew and when about dangerous concrete in St David's Hall.
Following a complaint by Cardiff Civic Society to the Information Commissioner's Office, the council has published previously confidential papers about the concert hall's condition.
On the dangerous concrete, known as RAAC, a report dated December 2021 said: "In light of the recent SCOSS [The Global Sustainability Coalition for Open Science Services] Alert, the condition and robustness of the RAAC roof planks should be established and a risk assessment undertaken.
"This may require: a thorough visual inspection to identify cracking and evidence of corrosion of the reinforcement; a level survey to establish whether plank deflections are within acceptable limits; assessment using non-intrusive techniques, possibly verified by localised intrusive inspection, to establish the adequacy and robustness of the bearing offered to the planks and position and arrangement of reinforcement. Access onto the roof should be controlled and limited as far as practicable until the condition and robustness is established.
"The assessment may determine the need for strengthening or other remedial works, eg to enhance the robustness at the bearings. The design life of RAAC planks has likely been exceeded, and this should be borne in mind when considering implementation of the recommendations of the assessment.
"The condition of the lead roof and other roof panels should be reviewed by a specialist to advise on suitable repairs and improvements to reduce the risk of water ingress and injury / damage to persons / property below."

Essential work
Later, a Stage 1 budget cost estimate said: "It was identified in May 2022 that there was need to replace the RAAC in St David's Hall with composite steel lightweight concrete and a specialist design quotation was required. The work was coded red for essential.
A Building Management Summary dated December 2022 said: "St David's Hall roof structure is constructed from a combination of steel roof trusses and Reinforced Autoclaved Aerated Concrete (RAAC) planks (923 planks in total). It is generally recognised that RAAC has a serviceable life span of 30 years (under normal conditions).
"Recent construction safety alerts have reinforced the safety issues relating to RAAC, highlighting circumstances where they have failed and caused the collapse of a roof and/or structure without warning. Therefore, since St David's Hall was constructed between 1977 to 1982, the RAAC planks are a cause for concern, as they are outside their intended design life span.
"Risks: It is highly likely that different batches of planks (with different ages) have been used in the construction of the roof with varying manufacture quality control (that is often poor) over their construction and the dispositions of the reinforcement relative to the short bearing lengths typically used which significantly increases the shear risk. Therefore, these issues along with the RAAC planks being outside their serviceable life span increases the risk of failure and collapse of the planks.
"Management arrangements: Included in the property condition and engineers report from [consultancy firm] WSP (dated December 9 2021) is a deflection survey of the RAAC planks to establish whether plank deflections are within acceptable limits. Due to obstructions and access constraints, data was captured, and deflections calculated for 618 of the 923 planks (67% of the total number of planks). No excessive deflections (exceeding span/200) were noted in the 618 planks where data had been captured. The report suggested that as the plank deflections captured were all less (better) than span/200, that the next deflection inspection be carried out in five years i.e. on or before December 9 2026 (provided no deterioration in condition becomes apparent).
"An internal visual inspection of the roof RAAC planks is carried out (by a competent structural engineer) after the roof has been exposed to severe weather conditions eg extremely high temperatures, extremely low temperatures, extreme winds, snow or where water ingress has been identified.
"Maintenance staff regularly carry out inspection and unblocking of roof drainage/water outlets to ensure they are clear and allow free drainage of water from roof areas.
"Regular inspection of all roof waterproof membranes to ensure they are maintained in good condition.
"Regular inspections will continue to be undertaken by WSP (The Institution of Structural Engineers (IStructE) have created a list of professionally registered structural engineers who have experience of providing solutions for managing RAAC planks, which WSP are represented on) and following extreme weather events and recorded on the council's electronic database (RAMIS)."
Urgency
In terms of urgency, it was recommended that the work be undertaken as soon as possible. The report stated: "WSP in their report propose (as a medium-term solution) that remedial works be undertaken to install steel supplementary purlins to overcome the risk of failure of the RAAC planks. However, this work would be hampered by acoustic and air conditioning ducting within the roof space that may be problematic. These works would require a significant amount of scaffolding to be erected to work from, and would require the venue to be closed for the period that the scaffolding were erected, and the works carried out (likely to take in excess of nine months)."
The estimated cost of the work was redacted.
The council has decided to transfer St David's Hall to the entertainment group AMG.
Nerys Lloyd-Pierce, who chairs Cardiff Civic Society, said: "Firstly, we have to ask the question, why on earth was a public building of this kind constructed using a material with a lifespan of only 30 years? We also must ask why the council sat on the building report for so long without acting on it. It would appear that visitors to the building have been exposed to risk for some time. The controversial transfer to AMG – a business that fails to recognise unions – is now in doubt. Our wish was that St. David's Hall remain in local authority hands, so that the community element of its offering could be safeguarded. Now, the building's future is in disarray on all fronts. Does the council have a workable plan to restore what is now a Grade 11 listed building?"
Inspections
A Cardiff Council spokesperson said: "A building management and health and safety strategy has been implemented at the venue for the past 18 months. This included regular inspections by independent structural engineers with specific RAAC expertise.
"Throughout this time no issues were raised about the condition of RAAC in the building and there was no evidence of deterioration. However, following a change to HSE advice RAAC experts were brought in to carry out an 'intrusive' survey. This has resulted in a recommendation to cabinet to keep the venue closed until the roof is replaced by AMG. Cardiff council has cancelled all upcoming concerts and events at the Hall until the New Year and this will be further extended.
"The council has been consistently clear on the need for investment into St David's Hall to secure its long-term future, addressing the RAAC and other maintenance issues, all of which was confirmed in a cabinet report last year.
"Work is continuing to progress the transfer of the hall to AMG. Ahead of taking over the operation of St David's Hall, AMG had already undertaken its own inspections and while it did have plans to undertake remedial work and to keep the venue open, the latest report into the condition of RAAC in the building indicates clearly it would be better to keep the venue closed until it is completely refurbished, and a new roof has been installed."
---
Support our Nation today
For the price of a cup of coffee a month you can help us create an independent, not-for-profit, national news service for the people of Wales, by the people of Wales.