News
Confirmation of UK Government funding for Holyhead Hydrogen Hub expected in August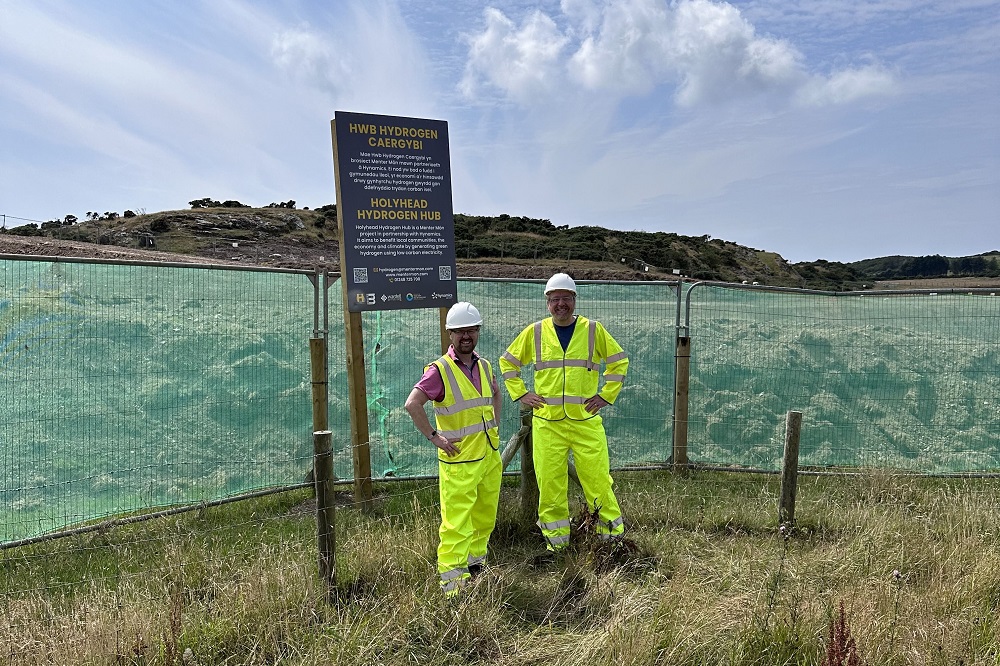 Siân Williams
The final decision on UK Government funding crucial to the development of the Holyhead Hydrogen Hub is expected at the end of August.
The Welsh Government considers hydrogen as an essential element of its renewable energy strategy.
It is not alone – many consider hydrogen fuel to be amongst the most promising energy sources in the global transition away from fossil fuels.
However, even though the price has started to fall there is considerable expense involved in the implementation of infrastructure, and the end product is currently far more expensive than other fuels such as oil and petrol.
In March, Rhun ap Iorwerth MS for Ynys Môn wrote to Prime Minister Rishi Sunak to express his disappointment about the unacceptable delay on the development of the Holyhead Hydrogen Hub.
Justin Mason is Business Development Manager for Energy at Menter Môn – a not for profit social enterprise that delivers projects and services across north west Wales which seeks to add value to the region's resources for the benefit of local inhabitants
Mr Mason explained that the concept of a hydrogen hub at the port town of Holyhead has been around since around about 2020. It received some initial grant funding from the Welsh Government to crystalize the idea and consultants were employed in order to understand what exactly was needed for a hydrogen production facility, where it would go and what scale it would be.
In 2021, the then Chancellor Rishi Sunak allocated £4.8 million out of the UK Government's levelling up fund for the Holyhead Hydrogen Hub – the final decision on that money is expected at the end of August. If that doesn't happen then neither will the £3.8 million growth deal funding Menter Môn applied for to the North Wales Economic Ambition Board, which recently recommended that the project becomes part of their growth deal portfolio.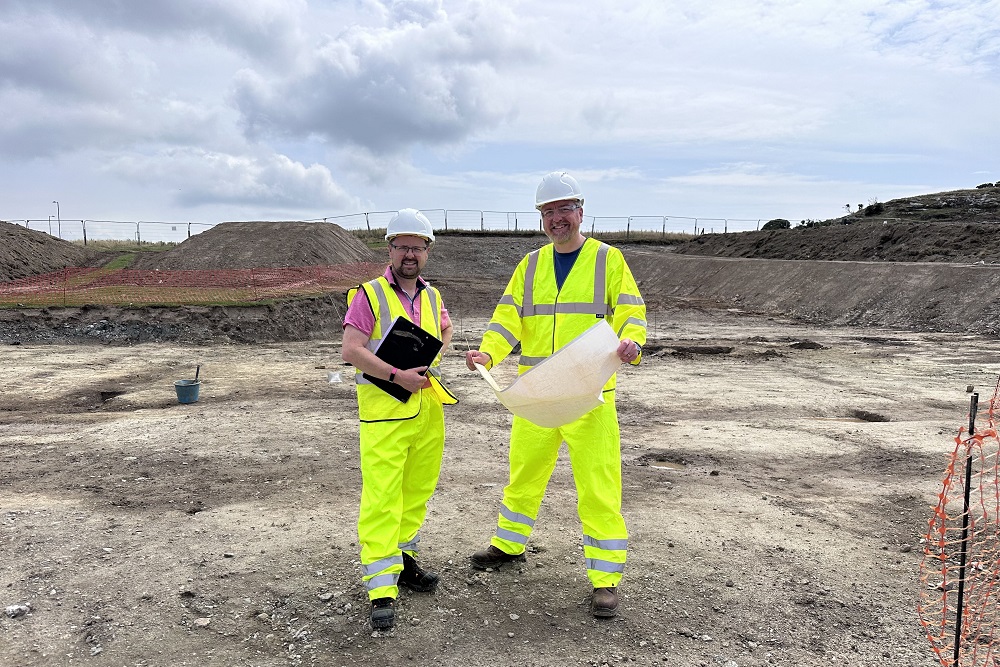 "That is one of the conditions – we (have to) secure the £4.8 million grant from the UK Government," said Mr Mason, adding that they also have to secure private sector investment, which is why they have joint venture agreements with Hynamics, being a hydrogen subsidiary of the French Government owned EDF energy company.
When all the money is in place, "we can press the button to start buying equipment (which) comes from the EDF Hynamics supply chain for which there is a global market for."
In May of this year, Hynamics and Menter Môn signed a Memorandum of Understanding on the Holyhead Hydrogen Hub with the aim of accelerating the development of the project and securing potential future capital investment.

Safety
In response to a question asking how do you make hydrogen safe, Mr Mason explained: "It's an explosive gas, it's a flammable gas, but essentially, like from a safety perspective, it's leakier than, say, natural gas, which you have in your homes, but the same principles in terms of precautions for its use and applications still stand. So, it's kept at a high pressure and that's then dispensed to vehicles, to trucks etc."
The principles are the same as if you were dealing with natural gas, he added: "So, in terms of that you are trying to keep the gas within the pipes effectively. It's no different from that in terms of safety. It's high pressure, you're reliant on the integrity of the containment system and the protection (and) the controls associated with it.
"It's not a lot different from any other flammable gas, and if you went along to somewhere like the Essar Stanlow Refinery (in Ellesmere Port), they've been using hydrogen there for many, many years to help produce diesel. It's the active ingredient in making diesel (and) something which is well used in industrial environments."
Environment
Hydrogen is considered a good energy source because, not having any carbon in it, it enables people to decarbonate their economies.
On Ynys Môn, the electricity to produce hydrogen will come from a number of sources and will connect to the nearby Morlais tidal energy scheme: "That will provide electricity in lumps because the tide comes and goes three to four times a day. When the tide is not going in or out, then we'll (need) electricity that's available from solar or from wind."
Mr Mason confirmed that the project is not dependent on there being a second nuclear power station of any size on Anglesey.
Another source of electricity, he explained, "will be bought in electricity, hopefully from local solar energy sources and also local wind energy as well. The intention is to be producing sometime between 2025 and 2026."
Amongst the customers which have already expressed an interest are companies who run small ships out of the port of Holyhead, "We've got interest in terms of trains, in terms of buses and council vehicles as well. We've also been in contact with some of the international hauliers who pass through the port of Holyhead and they're interested."
Economic growth
If successful continued Mr Mason, "(It) opens the door to something which may be much larger (meaning) that we believe that during the construction phase, there may be about 30 roles required. During the operational phase, there's a relatively modest number of personnel required – I think we're expecting around about three people, but those roles will be high value.
"On the basis that the project is successful, we will then look to make an early decision in terms of expansion and then something much larger that starts to be much more interesting in terms of employment opportunities and prospects."
At this point in time hydrogen is very much a naissance market he said, meaning that "there's not many people wanting hydrogen – it's a bit of a chicken and egg situation in that you build the capacity for the demand. Once that demand starts to come, we believe that it will be very large. I think there's a desire for people to decarbonise their heavy goods vehicles, large vehicles and ships, etc.
"But they can't get hold of hydrogen, so we have to make hydrogen available and then once it's available – at a price which people are willing to pay – you're starting a new economy …  north Wales is an ideal location for making use of the energy locally. Rather than just exporting electricity, if you can make something which is more valuable that means revenues are generated."
---
Support our Nation today
For the price of a cup of coffee a month you can help us create an independent, not-for-profit, national news service for the people of Wales, by the people of Wales.