News
Confusion over legitimacy of Andrew RT Davies pasty post as Twitter removes blue checkmarks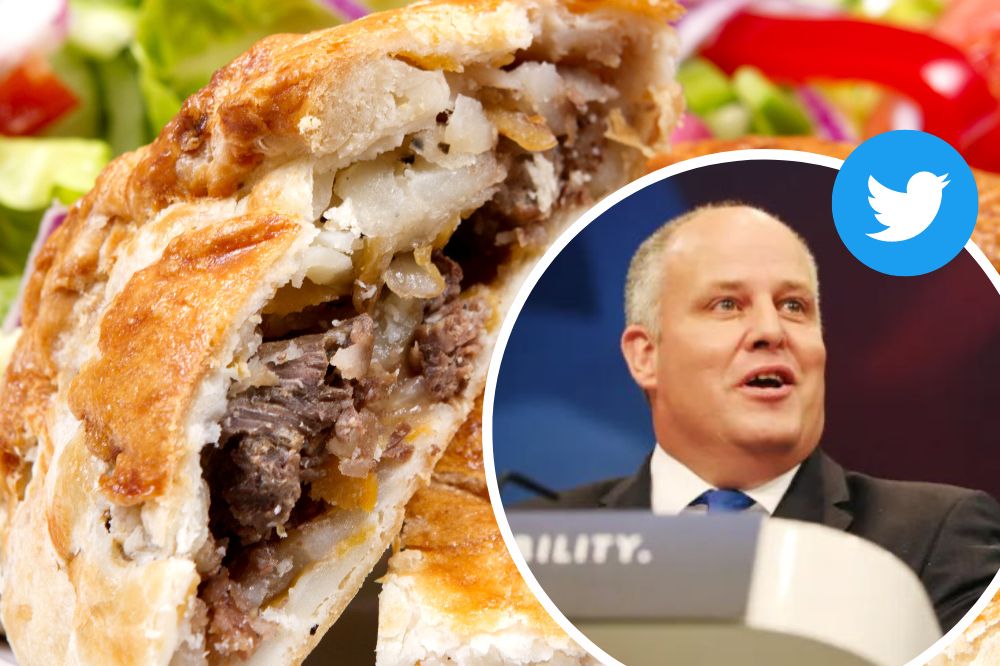 A tweet about a steak bake from an account claiming to be Welsh Tory leader, Andrew RT Davies has caused confusion following Twitter's decision to remove blue checkmarks.
Legacy blue ticks were stripped from celebrities and well known faces on Thursday as the social media site continued its push to drive more people towards signing up for a Twitter Blue subscription.
As some of Twitter's biggest accounts such as Cristiano Ronaldo and Donald Trump lost their verified checkmark, parody accounts began cropping up on timelines, much to the confusion of Twitter users.
Elon Musk's decision to do away with blue checkmarks prompted fears that users will have one less tool to distinguish known sources from impersonators or hoaxes.
Shortly after 9pm on Thursday, an account claiming to be Andrew RT Davies posted: "I need to inform you that I have been in physical relationship with a steak bake, and what I did to that sausage and been melt was not normal. Sorry for the pain I have caused."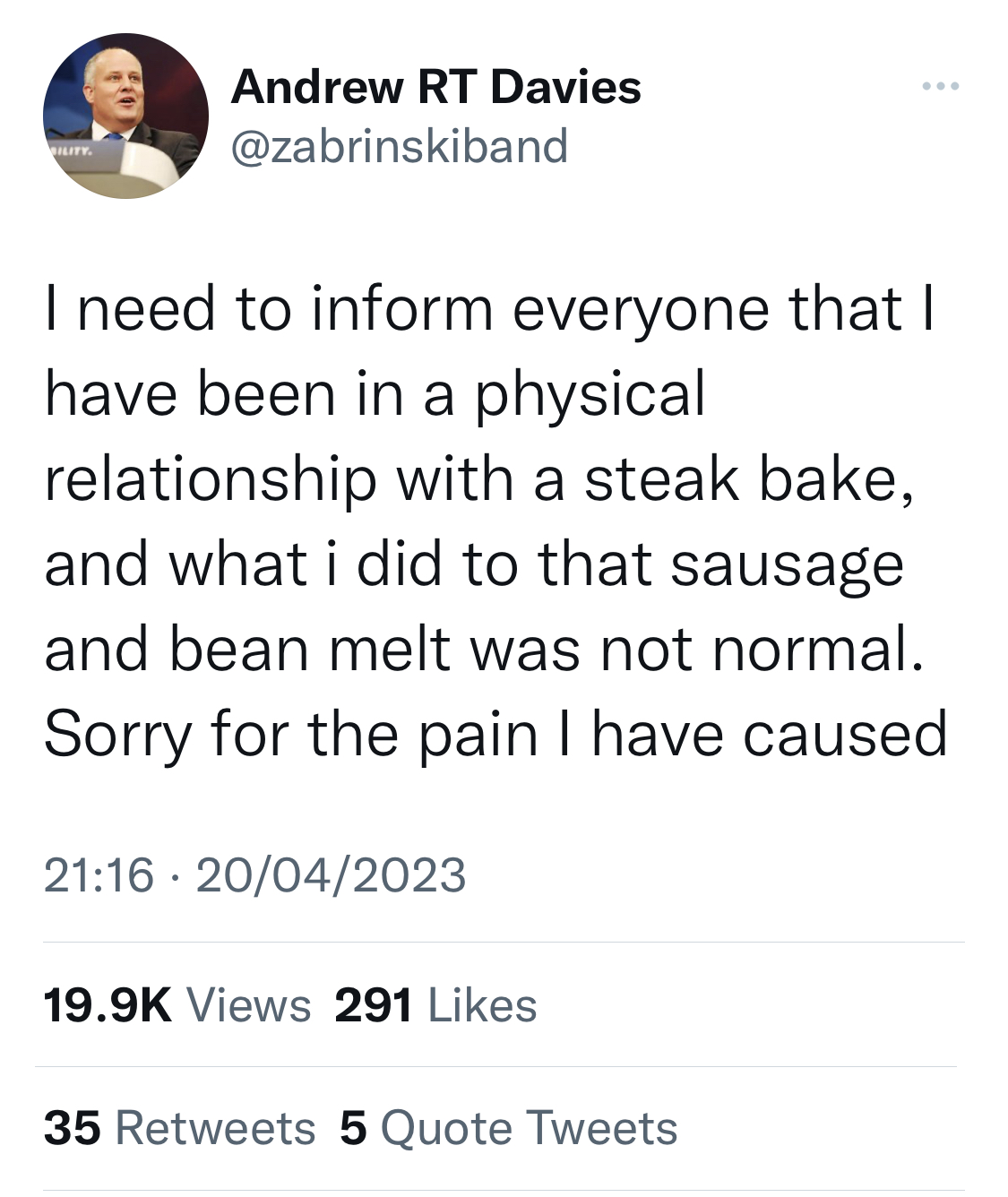 Parody
The hoax account claiming to be the Welsh Tory leader has been active on Twitter since 2018 gaining only a few likes and comments here and there, with various posts poking fun at the politician.
Following the removal of blue check marks, the pasty post was viewed on timelines almost 20,000 times with some Twitter users believing it to be a legitimate post from Andrew RT Davies himself.
One user asked: "Is this intended to be a real post? Is this the extent of your thought process?"
Another commented: "Were you drunk when you tweeted this?"
The account in question uses the exact same profile picture of the real Andrew RT Davies account as well the same background image of Davies stood at a lectern giving a speech.
The Welsh Tory leader's real Twitter account has been recently updated with the less well known grey checkmark – indicating it's a government account.
One twitter user who retweeted the phoney post said: "Perfect example of how Twitter is utterly dysfunctional with the loss of a blue tick and an insane algorithm.
"This Tweet (v funny btw) appeared unprompted on my timeline. How many people check a bio or handle before responding?"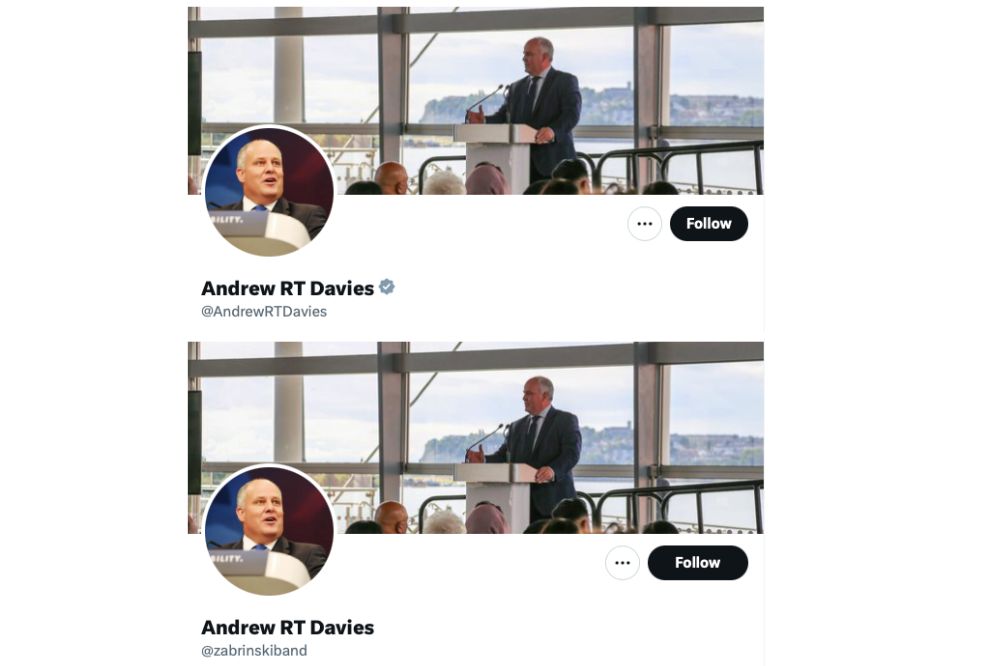 Impersonation
Twitter states that accounts that depict another person in their profile to discuss, satirize, or share information about that entity are not in violation of the 'misleading and deceptive identities policy.'
In November 2022, Musk's move to charge for a verified blue check marks led to countless impersonation accounts cropping up which even included a hoax verified Tesla account – all of which had to be removed.
Musk Tweeted shortly after the chaos that any parody account would have to include the word "parody" in their bio.
The South Wales Central MS has faced criticism over his legitimate Twitter account over recent months with many questioning whether it is a parody account.
This has fuelled confusion over whether the Andrew RT Davies pasty hoax tweet was legitimate.
In March, the Leader of the Opposition tweeted: "Anti social behaviour has increased in Wales since Labour's smacking ban came into force."
Another tweet posted on Valentine's Day read: "Roses are red Violets are blue Stop being woke It's not good for you!"
After the bizarre attempts to garner social media attention were questioned, Andrew RT Davies stated the posts were real and the account was being run by himself.
---
Support our Nation today
For the price of a cup of coffee a month you can help us create an independent, not-for-profit, national news service for the people of Wales, by the people of Wales.