News
Conservative councillor referred to Public Services Ombudsman over 'outrageous' slavery comments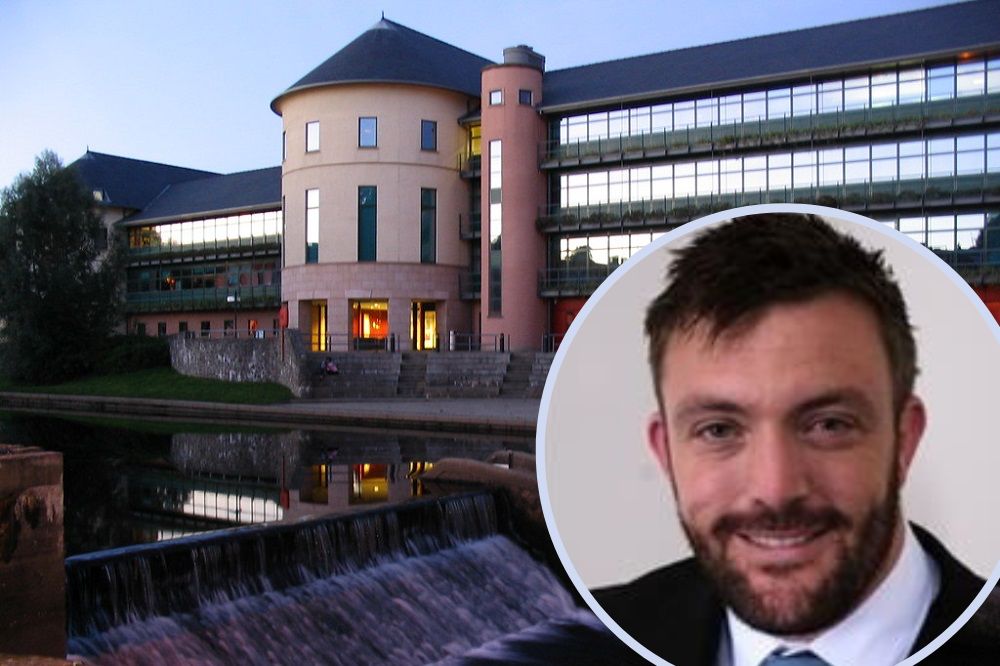 Martin Shipton
A Welsh Conservative councillor has referred himself to the Public Services Ombudsman over a recording in which he appears to say that all white men should have a black slave.
The appalling comment can be heard in a 16-second clip that was sent to Rhian Young, the monitoring officer at Pembrokeshire County Council.
Ms Young is understood to have recognised the voice on the recording as that of Tory councillor Andrew Edwards, who has represented the Haverfordwest Prendergast ward on the authority since May 2022.
The clip, which is self-contained and without a wider context, sounds as if it may have been recorded in a car, and there is the voice of at least one young child in the background.
The male adult voice, which several people who have heard it say is undoubtedly that of Cllr Edwards, says: "Nothing wrong with the skin colour at all. I think all white men should have a black man as a slave or black woman as a slave, you know. There's nothing wrong with skin colour, it's just that they're lower class than us white people, you know."

Outrageous
A senior council source told us: "These racist comments are absolutely outrageous and simply cannot be tolerated.
"I have heard the recording and there is no doubt that they were made by Andrew Edwards.
"He can't even put forward the pathetic excuse that they were meant as a joke.
"This is clearly a resigning matter. He cannot come back from this.
"The Conservative Party will not want to be associated with anything of this kind and he will have to be suspended.
"If he hadn't referred himself to the Ombudsman, I'm sure he would have been referred anyway."
In response to our questions, Cllr Edwards did not deny that the voice on the recording was his.
Instead he issued a written statement which said: "I am aware of such serious allegations being made against me.
"This is why I have self referred to the Public Services Ombudsman for an independent evaluation.
"It is now in the hands of legal experts and the Ombudsman.
"It would be unfair on the process for me to comment now."
The Conservative leader in the Senedd, Andrew RT Davies, called the comments "disgraceful, abhorrent" and views that were "not shared by the Welsh Conservatives".
Cllr Di Clements, leader of the Conservative group on Pembrokeshire County Council, said: "These are extremely serious allegations. It has been mutually agreed that Cllr Edwards will leave the group while the matter is under investigation."
A spokesman for Pembrokeshire County Council's Labour group said: "The views contained within this recording are disgusting. People in Pembrokeshire, and in particular, in the Prendergast ward of Haverfordwest will be shocked by the comments allegedly made by Cllr Edwards.
"Racism has absolutely no place in our society, let alone in the views expressed by an elected member on Pembrokeshire County Council."
Magistrate
As well as being a councillor, Cllr Edwards is a former magistrate and, according to his entry in Pembrokeshire County Council's Register of Members' Interests, a Freemason.
He works as a self-employed hairdresser for Freestyle Barbers in Haverfordwest and, again according to the council's Register of Members' Interests, is licensee of the Coach House pub and restaurant in Wind Street, Swansea.
He is also a governor of Prendergast Primary School in Haverfordwest.
The Ombudsman is likely to decide within six weeks whether to launch a formal investigation into Cllr Edwards.
As a councillor he is expected to abide by the Code of Conduct for members of local authorities in Wales, Clause 7 of which states: "Members must carry out their duties and responsibilities with due regard to the need to promote equality of opportunity for all people, regardless of their gender, race, disability, sexual orientation, age or religion, and show respect and consideration for others."
If a formal investigation into Cllr Edwards takes place, the Ombudsman could decide to refer the matter to Pembrokeshire County Council's standards committee or to the Adjudication Panel for Wales.
In the most serious cases, the Adjudication Panel can decide to disqualify a councillor from holding office for up to five years.
The Magistrates' Association said: "The reported comments are disgusting and there is no place in the magistracy for anyone found to have made such comments.
"The judiciary has in place a procedure for investigating cases of misconduct and taking action. We understand that the individual in question ceased being a magistrate in July 2022. He is not a member of our organisation.
"The magistracy is the most diverse part of the judiciary. Fourteen per cent of magistrates come from ethnic minority backgrounds, which is broadly in line with the population as a whole.
"However, we know there is more to do. The magistracy must be a welcoming place that reflects our diverse society, and anyone who does not like that should leave."
---
Support our Nation today
For the price of a cup of coffee a month you can help us create an independent, not-for-profit, national news service for the people of Wales, by the people of Wales.