News
Conservative councillors snub Bannau Brycheiniog National Park Authority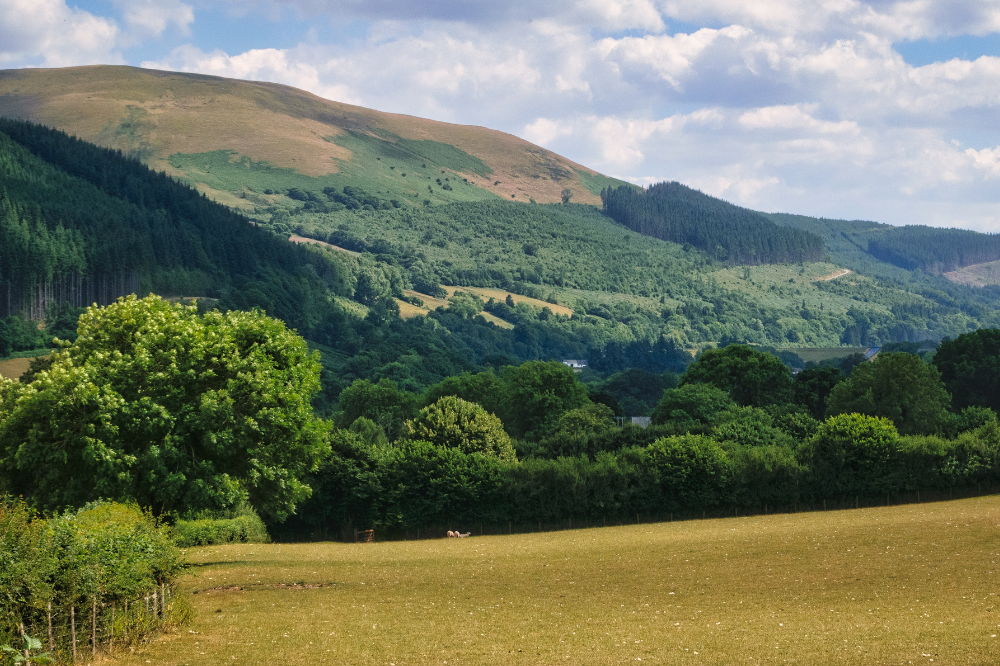 Elgan Hearn, local democracy reporter
No Conservative Powys County Councillor will join Bannau Brycheiniog National Park Authority, even though under the rules of political balance they are allowed one member.
At a meeting of Powys County Council on Thursday May 18, group nominations of councillors to take up roles on various committees as well as represent the council on outside bodies, were rubberstamped.
One of these outside bodies is Bannau Brycheiniog National Park Authority.
Powys has the largest representation on the authority which is mostly within the county.
Parts of the national park does go into several other south and west Wales council areas.
Due to this, Powys is allowed to have six councillors on the authority with one each from Blaenau Gwent, Carmarthenshire, Merthyr Tydfil, Monmouthshire, Rhondda Cynon Taf and Torfaen.
A further six members are chosen by the Welsh Government to make up the the national park's 18 members.
Earlier this month, due to the re-branding and claims of left wing political bias the Conservative group's representative on Bannau Brycheiniog, Cllr Iain McIntosh resigned.
Head of legal and democratic services, Clive Pinney read through the list of appointees to the national park authority and pointed out that there was one vacancy still to fill.
"The vacancy will be appointed by the Conservatives in due course," said Mr Pinney.

Terrible video
Conservative group leader Cllr Aled Davies said: "Nobody will be appointed to the national park.
"We're very disappointed with Brecon Beacons National Park telling local people how to run their businesses and also the terrible video that was produced a few weeks ago."
The "terrible video" Cllr Davies alluded to, was the one from April, when the name change was announced.
<iframe width="952″ height="535″ src="https://www.youtube.com/embed/m7fcRyIY3EQ" title="YouTube video player" frameborder="0″ allow="accelerometer; autoplay; clipboard-write; encrypted-media; gyroscope; picture-in-picture; web-share" allowfullscreen></iframe>
The film clip has one of Wales' greatest actors, Michael Sheen, explaining the name change to Bannau Brycheiniog and has been watched by over 40,000 people.
Cllr Davies said: "On top of that, the political balance of the authority isn't right, I'm afraid this needs to be sorted out very quickly."
Former national park authority chairman and current deputy chairman, Liberal Democrat Cllr Gareth Ratcliffe responded to the criticism.
Cllr Ratcliffe said: "The national park is politically balanced through this authority and the other councils which is set in statute.
"The comments that it's not politically balanced are inaccurate."
Council chairwoman, Cllr Beverley Baynham said that she would note the comments and "not enter a debate" on the issue.
The five councillors that will represent Powys at Bannau Brycheiniog are:
Cllr Gareth Ratcliffe – Liberal Democrat.
Cllr William Powell – Liberal Democrat.
Cllr Edwin Roderick – Independent group.
Cllr Ed Jones – Independents for Powys.
Cllr Huw Williams – Labour.
---
Support our Nation today
For the price of a cup of coffee a month you can help us create an independent, not-for-profit, national news service for the people of Wales, by the people of Wales.