News
Contractor at centre of bio-fertiliser lagoon row says he is trying to comply with new regulations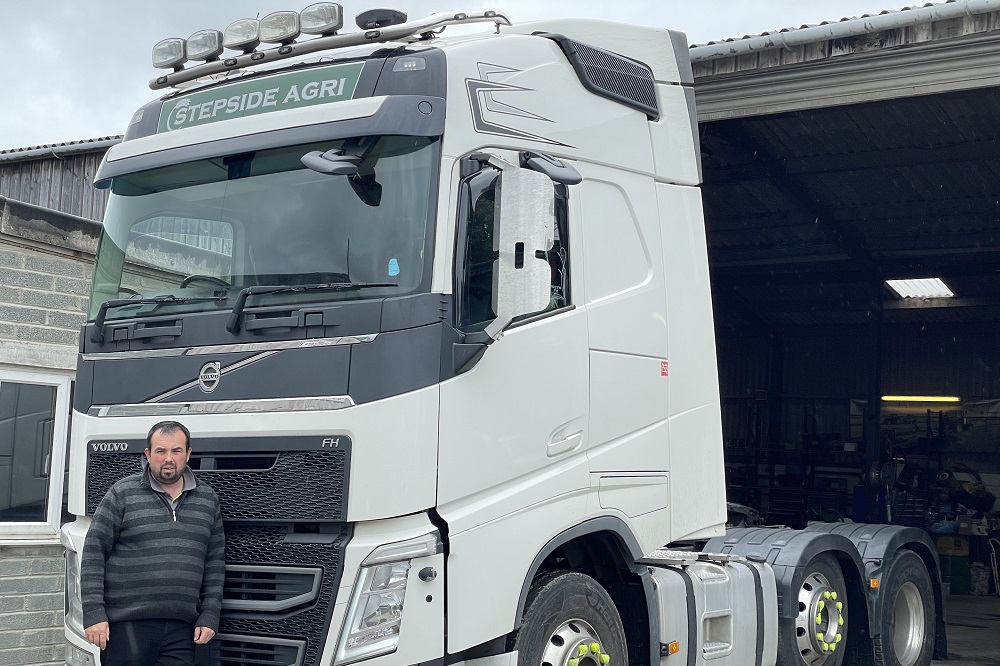 Siân Williams
An agricultural contractor who is at the centre of a row over planning permission for a bio-fertiliser lagoon, has told Nation.Cymru that he's only attempting to comply with new Welsh Government regulations.
Daniel James of Stepside Agricultural contractors has submitted a retrospective application to Ceredigion planners for the bio-fertiliser lagoon.
The Water Resources (Control of Agricultural Pollution) (Wales) Regulations 2021 have been introduced to reduce losses of pollutants from agriculture to the environment by setting rules for certain farming practices.
These Welsh Government regulations – commonly referred to as Nitrate Vulnerable Zones or NVZs – place new requirements on farmers managing the storage and spreading of slurry and other fertiliser on farm land.
NVZ regulations began in April 2021 with some elements coming into force in January 2023 and again in August 2024.
Mr James said: "New regulations coming in August 2024 means there will be five months over the winter where we're not able to spread any biproducts on land – everything will have to be stored which means having to put storage tanks or lagoons in place to hold the byproducts for those winter months."
Anonymous
Contrary to what some people have claimed on social media and in anonymous press releases emailed to news outlets, including Nation.Cymru, the lagoon which Stepside is seeking planning permission for from Ceredigion County Council is not for storing slurry from livestock.
Stepside don't store slurry, although they do offer a service to farmers where they spread slurry on their land, explained Mr James.
"We take their slurry to other blocks of land that they own but the customers we deal with are more on the commercial side and we dispose of their products. It's a lagoon or storage facility to store by-products – it's all about recycling at the end of the day to save on fertiliser.
"It's not for agricultural slurry, no. It's for by-products from the milk industry, effluent out of these factories.
"Each by-product we deal with has to have a full analysis before we can spread it on the land to make sure it's not harmful to the environment."
Throwing muck
In response to a question about his views on the anonymous press release and misinformation doing the rounds, Mr James said: "Whoever that's put this together don't know their facts. These NVZs are coming in 2024 and compliance is changing. This is what it all comes back to – the legislation that the Welsh Government are implementing and wherever we put these lagoons, someone is going to complain somewhere.
"Instead of making up their own assumptions, the (objectors) know where we live, why don't they come and speak with us instead of putting something like this together? This is not my cup of tea – I prefer a conversation – just pick up the phone or come here."
Contrary to what some objectors are also claiming, the by-products for the proposed lagoon "will not be double handled and moved – all the by-product will be pumped from the lagoon on to the adjoining farmland."
Retrospective
The location for the proposed lagoon is on the 250-hectare Ffynnoncyff Farm, Y Ferwig which is about half a mile from the popular Mwnt beach, according to Mr James.
The farm already has a storage facility: "So, we thought it would be a good place to put the lagoon because the farmer doesn't have muck anymore because he's gone out of milk. We thought we'd utilise the site and that's why we've gone for retrospective planning because the site was already there. The hole wasn't there – we have dug the hole. I've got nothing to hide."
If Ceredigion planners grant planning permission, then the work will be done according to Natural Resources Wales (NRW) specification, and "exactly as NRW wants it," said Mr James who added that they're aiming for a 3,000-tonne lagoon.
"It's not massive at all – a lot of these bigger farms have got a 10,000-tonne lagoon but there's no point building a lagoon that is larger than what (Ffynnoncyff) farm can take when we spread it on the land. We've been taking by-products to this farm for the last five to six years under NRW deployment which they've sanctioned. Everything is above board and we are transparent."
Mixed views
Ferwig Community Council have discussed the planning application and have stated that they have no objection, but National Trust Wales, who care for Mwnt beach, said they do have concerns.
A spokesperson for National Trust Cymru said: "We have submitted comments to Ceredigion County Council raising concerns about the retrospective nature of the submitted application, the lack of assessment of the biodiversity and infrastructure of the area and the proximity of the location to Mwnt beach, cared for by National Trust Cymru.
"We are now awaiting the responses from statutory consultees for what is a significant development in a sensitive location."
Nation.Cymru asked Ceredigion Council for information on Monday morning but we've had no response to date.
---
Support our Nation today
For the price of a cup of coffee a month you can help us create an independent, not-for-profit, national news service for the people of Wales, by the people of Wales.