News
Cost-of-living crisis is killing terminal patients early says leading charity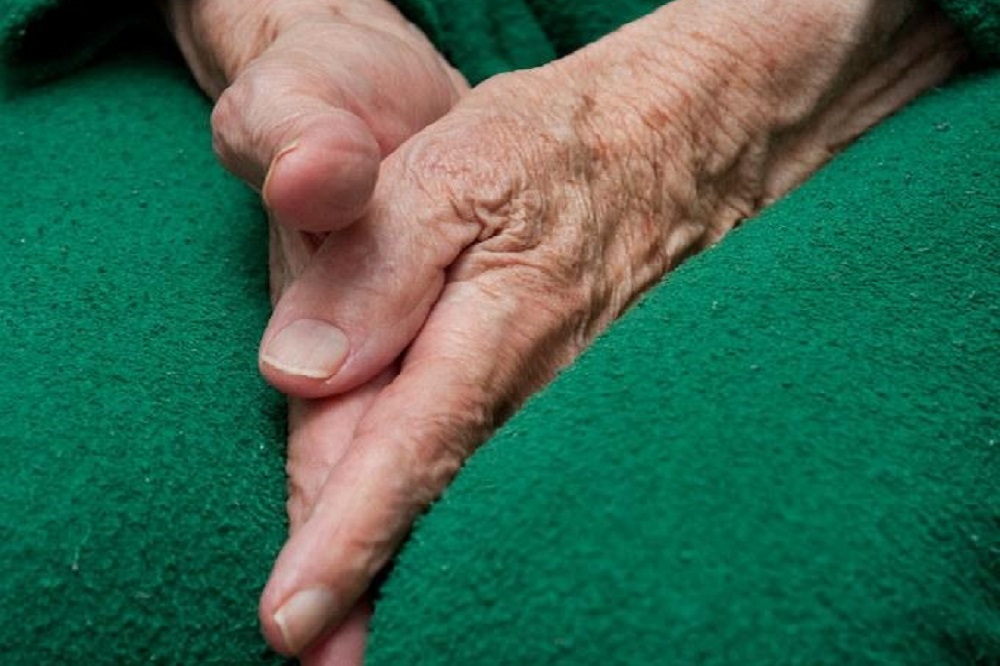 The cost-of-living crisis is killing terminally ill patients early, according to a new report from end-of-life charity Marie Curie.
The charity surveyed its front-line staff, including Healthcare Assistants, Registered Nurses, Doctors, Social Workers and others who support terminally ill people in their own homes, and found that high levels of financial hardship are facing patients at the end of their lives.
In response to the findings, Marie Curie is calling for the UK Government to give all terminally ill people, regardless of age, early access to their State Pension to stop them falling into poverty after a terminal diagnosis.
The Welsh Government is also being urged to immediately provide targeted support to terminally ill people who are struggling with fuel bills and the costs of keeping warm and running vital medical equipment at home.
Of the Marie Curie staff surveyed in Wales, the vast majority (94%) have cared for patients struggling financially, and more than three quarters (83%) said the situation was worse now compared to the previous winter. The impact that poverty is having on patients' physical health is severe, with 23% of Marie Curie Wales staff saying that financial insecurity hastened the deterioration of their patients' conditions.

Excess deaths
This finding from the survey is in-line with witness statements to a report on housing and fuel poverty from the All-Party Parliamentary Group on Terminal Illness, and data from National Energy Action, based on modelling from the World Health Organisation, that said cold homes caused over 4,000 excess winter deaths in England and Wales last year.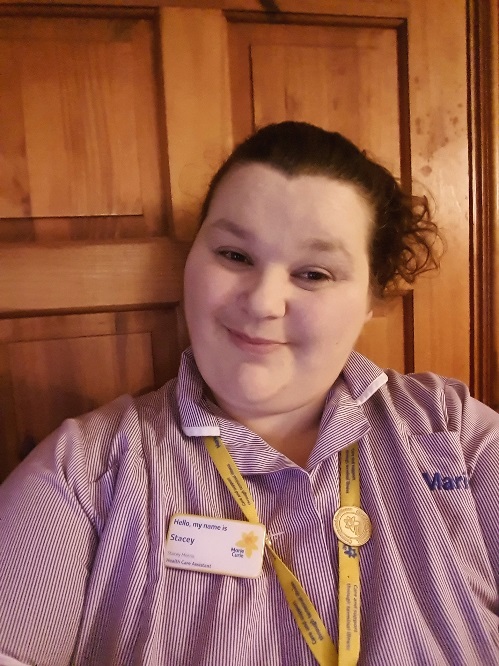 Stacey Morris, a Healthcare Assistant for Marie Curie in Carmarthenshire, who completed the survey, said: "I've seen people worry about finances as they have to quit their jobs to care for their loved one. So many people are needing help, but things are taking time with regards to benefits coming through or financial support with energy bills.
"I've noticed water isn't as hot as people are turning the water down, they're turning off lights, closing curtains all the time to keep the heating in and living in as few rooms as possible.
"Money is the last think you would want anyone to worry about during coordinating end of life care for any loved one. It makes me think how many people will not get to have their final wish and pass away peacefully at home because their loved ones are worried about the cost of living.
"This isn't the end of life that anyone would imagine for themselves, but the reality is that this could happen to any of us. In this day and age it shouldn't be happening, but the truth is some people are dying sooner because of the cost of living crisis."
Rising bills
Rising energy bills were a big concern among respondents with 85% having seen patients struggling to afford their energy bills. More than a third (34%) have seen patients struggle to afford running medical devices at home, with one Marie Curie Healthcare Assistant saying that a family she supports is worried about accepting a medical mattress that prevents pressure sores for their loved one because of the impact on their electricity bill.
Nearly all front-line Marie Curie staff (94%) reported that they were concerned about how their patients would keep their homes warm over winter and nearly two-thirds (64%) were 'very concerned'. Some staff reported having to sit with their coats on and under blankets while providing care because patients' homes were so cold.
The survey also revealed some of the emotional impact that financial hardship has on patients and families at the end of life. Most Marie Curie staff (85%) had witnessed a negative impact on the mental health of their patients because of financial insecurity, with 45% saying it increased social isolation.
Struggling
This survey from Marie Curie is part of its Dying in Poverty campaign, which found that one in every four people who die in the UK each year is struggling financially.
Marie Curie's Chief Executive, Matthew Reed, said: "This report is a stark reminder of the devastating impact that the cost-of-living crisis is having on terminally ill people and their families. At a time when they should be able to focus on spending their final precious moments together, they are instead being forced to worry about how they are going to pay their bills and keep warm.
"The Government must take urgent action to help these people. They should give all terminally ill people, regardless of age, early access to their State Pension so they can afford the basics like food and heating. They should also provide targeted support with energy bills, so that no one has to choose between heating and eating.
"No one should have to die in poverty. We urge the Government to act now to help terminally ill people who are struggling to make ends meet."
---
Support our Nation today
For the price of a cup of coffee a month you can help us create an independent, not-for-profit, national news service for the people of Wales, by the people of Wales.