News
Cost of living: Islamic charity delivers food parcels and gifts during Eid al-Adha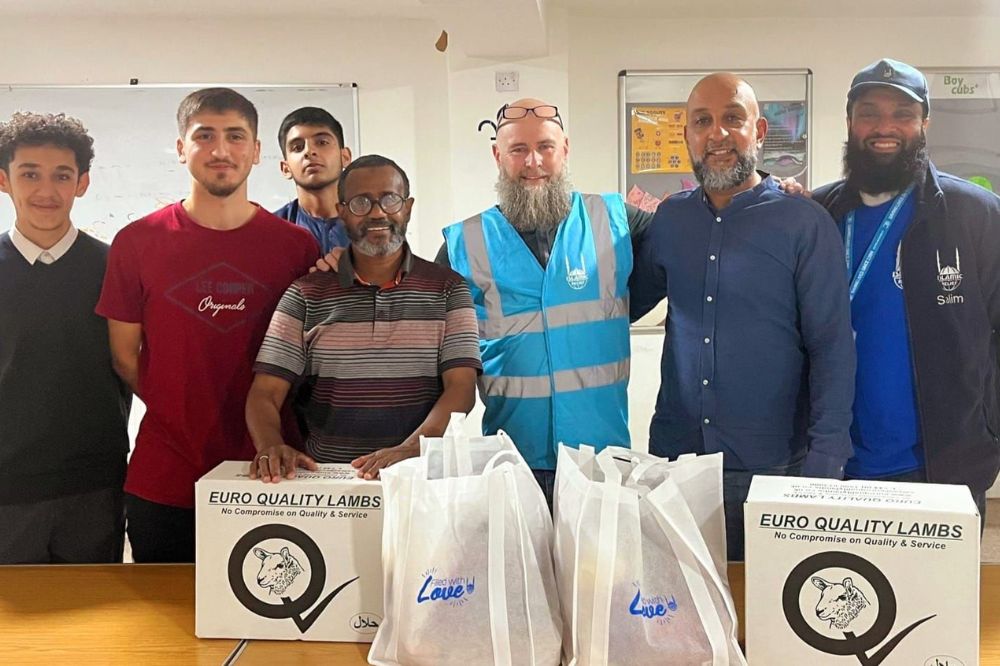 Emily Price
An Islamic charity has provided essential food parcels and Eid gifts to vulnerable people struggling with the cost of living crisis during the Islamic festival of Eid al-Adha.
As families in Cardiff continue to struggle financially, Islamic Relief UK supported Dar Ul Isra food bank help over 450 people with food and essential items.
The support was part of a wider initiative led by Islamic Relief UK involving twenty-six partners across the country to deliver food packs, Qurbani meat and Eid gifts to coincide with the celebration of Eid al-Adha.
Dar Ul Isra food bank has reported seeing an increase in people using their weekly food service as people report their financial situation is worsening.
The service has been running for nearly four years the charity says the number of users has never been so high.

Essentials
Dar Ul Isra said: "These food parcels will provide a small but crucial welcome relief to hundreds of people. They were provided with meat, fresh food, and essential items that will help them with their difficult situations."
The food packs contained a pack of Qurbani meat and a range of basic supplies including rice, sugar, oil, eggs, bread, biscuits, tinned cans, fruit, vegetables, and chocolate.
Qurbani meat is an integral part of the holy celebration as every year during the Islamic month of Dhal Hijjah, Muslims around the world slaughter an animal – a goat, sheep, cow or camel – to reflect the Prophet Ibrahim's willingness to sacrifice his son Ismail, for the sake of God.
Dhul Hijjah is one of the holiest periods of the Islamic year, when two very special events (Hajj and Eid ul Adha) take place.
Hajj in Islam is a sacred pilgrimage performed by Muslims at the holy mosque Masjid al-Haram in Mecca, Saudi Arabia.
It is one of the five pillars of Islam and takes place during the month of Dhul Hijjah, the twelfth month in the Islam calendar.
For Muslims, undertaking Hajj in Islam is a spiritual duty, as long as they are financially, physically and emotionally able to do so.
Blessed
On Eid al-Adha, Muslims remember the sacrifice made by Prophet Ibrahim (AS). In remembrance of his sacrifice and to help the poor and needy, Muslims give Qurbani.
Tufail Hussain, Director of Islamic Relief UK said: "On the blessed days of the Islamic festival of Eid-al-Adha, we are proud to have worked with Dar Ul Isra, who distributed food packs to families struggling to feed themselves.
"The cost-of-living crisis in the UK is continuing to wreak havoc on families as many go hungry and are unable to pay their bills. This should simply not be the case in the UK.
"Islamic Relief UK is calling on the UK Government to urgently work at every level to strengthen the social security system and ensure that benefit payments are, at least, enough for people to afford essential household goods and adequately feed themselves."
---
Support our Nation today
For the price of a cup of coffee a month you can help us create an independent, not-for-profit, national news service for the people of Wales, by the people of Wales.