News
Council accused of failing to engage with communities over speed limit changes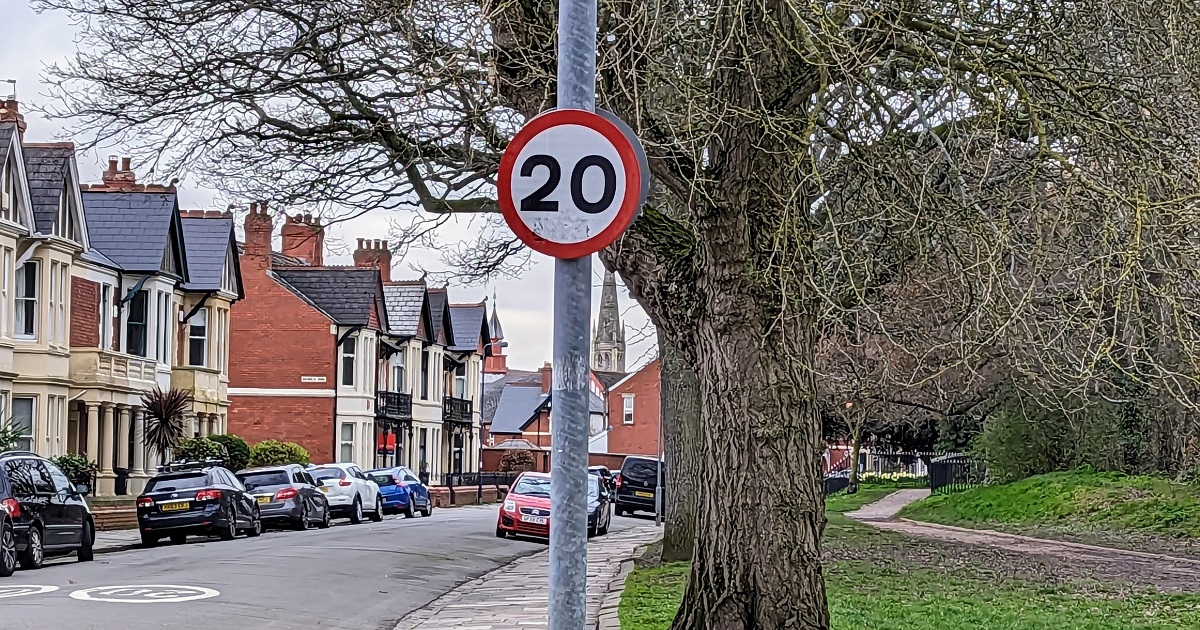 Richard Evans, local democracy reporter
Conwy Council has been accused of failing to engage with communities about which roads will remain 30mph when the new default 20mph speed limit is introduced.
During a question-and-answer session with cabinet members, Llandudno councillor Louise Emery questioned why Conwy had not held a public consultation about speed limit changes.
The Welsh Government is introducing a default 20mph speed limit on 30mph roads, and the change is set to come in on September 17, unless exceptions are made locally.
It's hoped the reduction will save lives where cars mix with pedestrians and cyclists.
Councils can make exceptions to the 20mph rule, but Conwy Council has chosen to nominate just 10 such 30mph roads, and so far, only councillors and town and community councils have been informed which.
Cllr Emery says a full public consultation was the proper way forward, as had been done in Gwynedd.
Speaking at the economy and place overview and scrutiny committee meeting, Cllr Emery asked cabinet member for highways Cllr Geoff Stewart what evidence and thought processes the cabinet relied on to come to the decision that only ten roads would be suitable for exemption to stay at 30mph.
Reading from a script, Cllr Stewart answered that the cabinet had followed Welsh Government advice and said the roads were shared with councillors last month.

Guidance
Cllr Emery then asked: "Why have Conwy not followed the guidance from Welsh Government which expected local authorities to compile their proposed 30mph exempted roads in consultation with their communities?"
She added: "In fact, Lee Waters' (Welsh Government Deputy Minister for Climate Change) written statement in March says 'this is a change in the default speed limit rather than a blanket change and our colleagues in local authorities are engaging with local communities to determine which roads should retain the 30mph limit, in line with the exemptions as accepted'.
"Like Gwynedd, who did do a public consultation in the spring, why have not Conwy followed this guidance?"
Cllr Stewart answered: "Well I took my guidance from our officers on this."
Andrew Wilkinson, Conwy Council's head of neighbourhood services, whose responsibilities include highways, claimed the council had followed Welsh Government guidance.
He said: "The guide from the Welsh Government was technical guidance as to how roads should be selected to meet the criteria and in particular those roads with high amounts of pedestrians, which was indicated by certain evidence gained from the GIS (geographic information system).
"How we are following the guidelines to consult with the community is to consult via our councillors, representatives of our community.
"We sent them a list of roads, and we are quite happy to take any further suggestions and discuss with councillors as to why they think roads do or don't fit with the roads we've selected.
"We are very happy to engage with councillors at this first stage, which is just preparing the preliminary list to go into the TROs (traffic regulation orders).
"This isn't a one-chance operation.
"TROs to change speed limits can be put in place at any time, so although we'd like to get as much done as we can simultaneously for the default introduction of 20mph limits, if at some point after that introduction then members or the community think 'actually it is not quite working for this particular road in this area', a change of speed limit can be pursued for that road at any time."
Exemptions
The Local Democracy Reporting Service asked Conwy to provide the list of the 10 roads to be exempt from the 20mph list.
A spokeswoman for Conwy County Council said: "Information about the roads which are proposed to be exceptions to the 20mph limit will be available as part of the statutory Traffic Regulation Order consultation process which begins in early July.
"Details will be published on the council's website, on the Data Map Wales platform, in the local press, and on site notices, as well as being available for the public to view at Coed Pella."
---
Support our Nation today
For the price of a cup of coffee a month you can help us create an independent, not-for-profit, national news service for the people of Wales, by the people of Wales.