News
Council accused of 'poor planning' of £17 million cycle route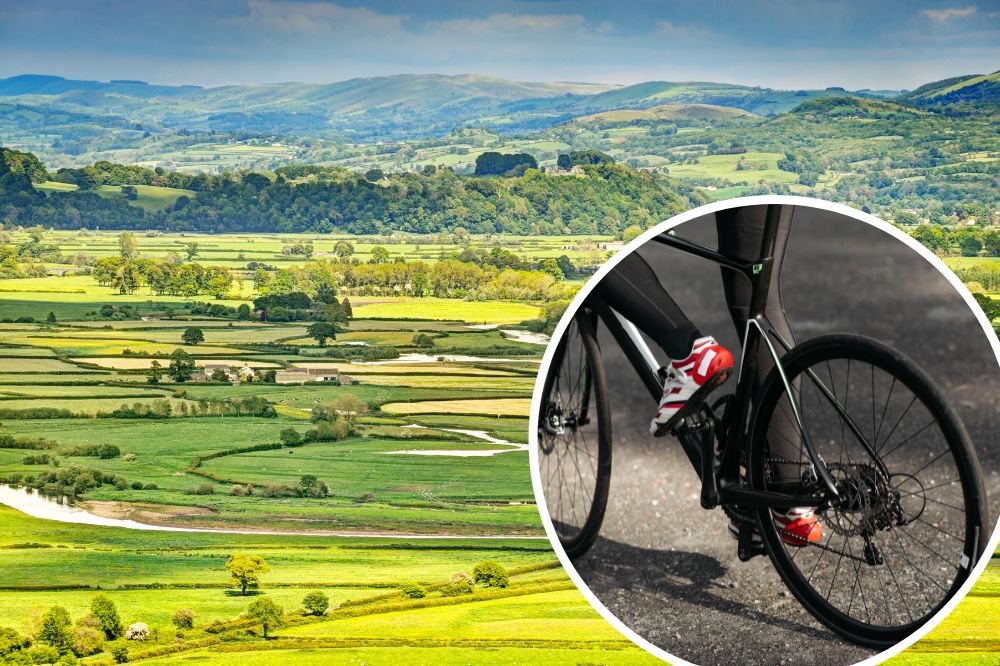 Emily Price
A Welsh council has been accused of "poor planning" after concerns were raised regarding the pace in which land is being purchased for a multi-million pound cycle route funded by the UK Government.
£16.7m of Levelling-up funding was secured for the Tywi Cycle Path Scheme to create a 16 mile cycle route that will link Carmarthen and Llandeilo through one of the most scenic areas of Wales.
However, funding for the project is set to expire if is is not spent by March 2024 and so far Carmarthenshire County Council has been met with with "significant objection" from residents and landowners.
A Compulsory Purchase Order (CPO), which will allow the local authority to acquire around 100 parcels of land and attendant rights, will be used as a "last resort" by the council to secure the land needed for the scheme.
The council has given landowners the option of entering into an agreement of voluntary sale, but so far only five parcels of land have been secured in this way, with agreements reached via negotiation on a further six parcels.
Llanllawddog Community Councillor, Havard Hughes, has warned that if urgent steps are not taken by the council to acquire all the lands and rights needed for the project, the deadline for the Levelling-up grant will not be met.

Deadline
During a council meeting on Monday (June 19), Property Design and Maintenance Manager at Carmarthenshire County Council, Mr Jason Jones said that there were "no guarantees" the Levelling-up funding would be spent on time.
Havard Hughes asked: "Are you confident in meeting the deadline of March next year by which the Levelling-up funding for the Cycle Path must be spent?
"Given that there is large scale and significant objection by landowners to compulsory purchase, do you think a public inquiry is likely and therefore the funds are at risk of being lost?"
Responding to the question, Mr Jason Jones said: "We are as confident as we can be. Yes. We're in constant dialogue with UK Government around the Levelling-up funding.
"But there is a process to follow. As per the question, the response: there are no guarantees in that regard but we do remain confident"
Councillor Edward Thomas warned that if Carmarthenshire County Council waits for negotiations to purchase land to break down before starting the compulsory purchase process then "valuable time will be lost".
He said that formal purchase proceedings should "run in tandem" alongside continued negotiations with landowners in order to protect the funding.
Cllr Havard Hughes said: "The Tywi Valley Cycle Path is a prestigious project and it has been previously confirmed that the successful bid for nearly £17 million in funds for this scheme has barred Carmarthenshire from bidding for other Levelling-up funds.
"The Council therefore owes it to residents to ensure that this multi-million-pound funding does not go to waste. Given that Welsh Government has had to hand back some £155m of funding assigned by UK Government because it failed to spend it in time, it is deeply troubling that Carmarthenshire County Council has confirmed that there are 'no guarantees' that the funding for the cycle path might not be lost.
"While the £17 million funding for the Tywi Valley Cycle Path has a firm deadline, it seems that there has been poor planning by Carmarthenshire County Council. They seem to have failed to scope out cycle path adequately and then have been surprised by large scale and significant opposition to the cycle path from local landowners.
"Worse still, it has emerged that Natural Resources Wales had also raised concerns on flooding which apparently took Carmarthenshire by surprise.
"Flooding, as Tywi Valley residents attest, is a common issue along the river. Time and tides in the Tywi Valley clearly wait for no councillor nor indeed a £17 million cycle path scheme."
Measures
A UK Government Spokesperson said: "We are working closely with all applicants, including Carmarthenshire County Council, to help ensure projects can be delivered successfully.
"We have put in place a number of measures to assist particular projects where necessary, including flexibilities to make reasonable adjustments where local councils may be seeking to extend the deadline for money to be spent.
"Due to commercial sensitivities on the land purchase, it would not be appropriate to comment further."
Carmarthenshire County Council was invited to comment.
---
Support our Nation today
For the price of a cup of coffee a month you can help us create an independent, not-for-profit, national news service for the people of Wales, by the people of Wales.