News
Council announces maximum £1 cap on bus fares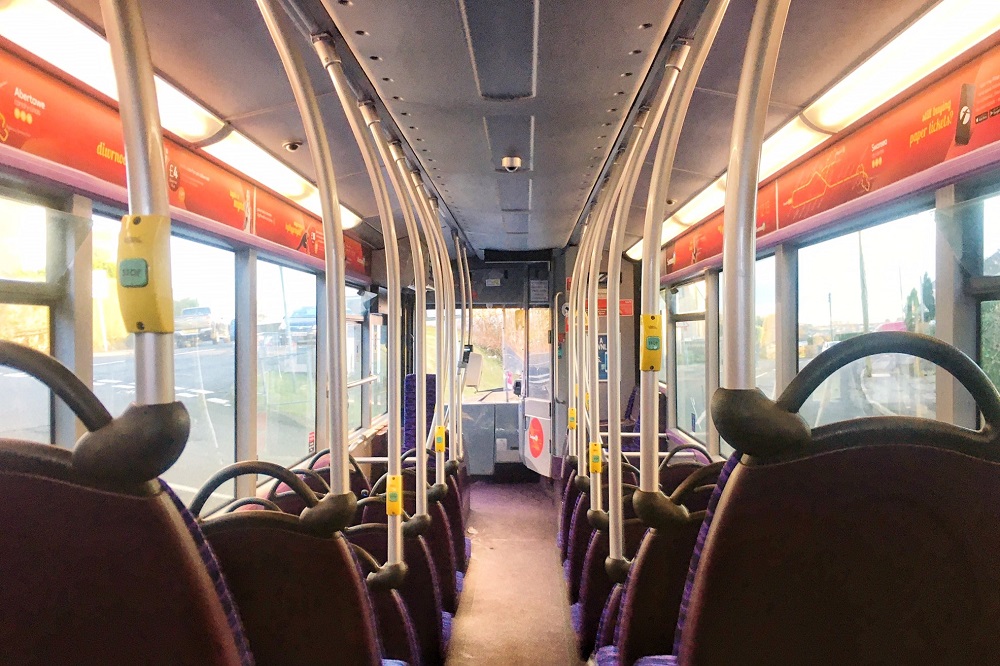 Anthony Lewis, local democracy reporter
Single bus fares for journeys within Rhondda Cynon Taf (RCT) are to be capped at a maximum of £1 between July and September and in December.
A report agreed by cabinet today, (July 17)recommended introducing the cap for travel between July 24 and September 3 for all journeys that start and end within the county boundary.
It would apply to all firms currently operating a scheduled service and is subject to the continuation of Welsh Government bus funding beyond July 24.
The recommendations also include introducing a maximum £1 single fare in December subject to the outcomes of the school summer holidays scheme and available funding.
Another recommendation is for a one-year seven-day bus travel pilot scheme for all post-16 school and college students who will have a public bus season ticket to attend school or college for the 2023-24 academic year.
The proposal offers reduced fare travel on all scheduled bus services that start and end within the county boundary. Services that start or end outside the county boundary would be excluded and subject to the full regular fare.
There would be no time restrictions, so reduced fare travel would be available from the first to last service each day, with wider benefits for social interaction and supporting economic activity across the county borough, the report said.
For the seven-day bus travel for school and college students initiative, free transport will not transferable across operators and students will only be able to travel routes operated by the bus company that the individual is allocated to for their daily school or college commute.
This proposal is not available to students who are transported by any other means than through a council-provided public bus season ticket.

Funding
The report said the council has been successful in bidding for funding through the UK's Shared Prosperity Fund to introduce initiatives that will help reduce the cost of living for residents, through measures that improve energy efficiency and combat fuel poverty and climate change.
It has been awarded £500,000 for 2022-23, with further awards of £1.1m for 2023-24 and £1.2m for 2024-25.
Local bus services in Wales are currently financially supported through the Welsh Government's Bus Emergency Scheme (BES) which addresses the loss of fare box revenue by operators and the additional costs associated with responding to the Covid-19 pandemic.
With the expected continuation of Welsh Government bus funding beyond July 24, for the remainder of the 2023-24 financial year, the report said this initiative would encourage greater sustainability within the bus network by encouraging the return of custom lost during the pandemic.
In March, the council provided free bus travel within RCT and passenger data has shown an average increase of patronage of 35% across all services and operators from February, but passenger data for April has shown that numbers decreased by an average of 28% from March.
The report said: "Whilst the April decrease is disappointing, the increase in numbers in March demonstrates the desire of the public to use bus services, providing the product on offer is affordable, and reliable."
It added that all operators reported a significant increase in young people travelling across the county borough, which may have been less prevalent had there been a charge in place.
But the report said this increase also resulted in some reports of anti-social behaviour on buses and at bus stops/stations.
Shared Prosperity fund
The estimated cost of the £1 maximum single bus fare for travel between July 24 and September 3 is approximately £450,000, and for December is approximately £315,000, which will be wholly funded by Shared Prosperity Fund grant funding.
The estimated cost of the post-16 pilot scheme is about £220,000, which will also be met by grant funding.
The report said: "These further initiatives to reduce travel costs by public bus will make transport services more accessible, fair and inclusive through the removal of economic barriers that potentially prevent people from using sustainable public transport and encourage increased usage of public transport for retail and leisure activities. Increasing the patronage of bus services improves the viability of those services into the longer-term."
Council leader Andrew Morgan said the proposals could save families hundreds of pounds and, although there was a 28% fall in the month after the free bus travel scheme in March, there were still 7% more people using the buses.
He said the December proposal would support town centres and 2,000 students could benefit from the seven-day pilot scheme.
Cllr Morgan said it is a "really good use of money" and if more people use the buses, they become more sustainable and more reliable.
---
Support our Nation today
For the price of a cup of coffee a month you can help us create an independent, not-for-profit, national news service for the people of Wales, by the people of Wales.