News
Council bids to halt 'substantial increase' in vaping among secondary school pupils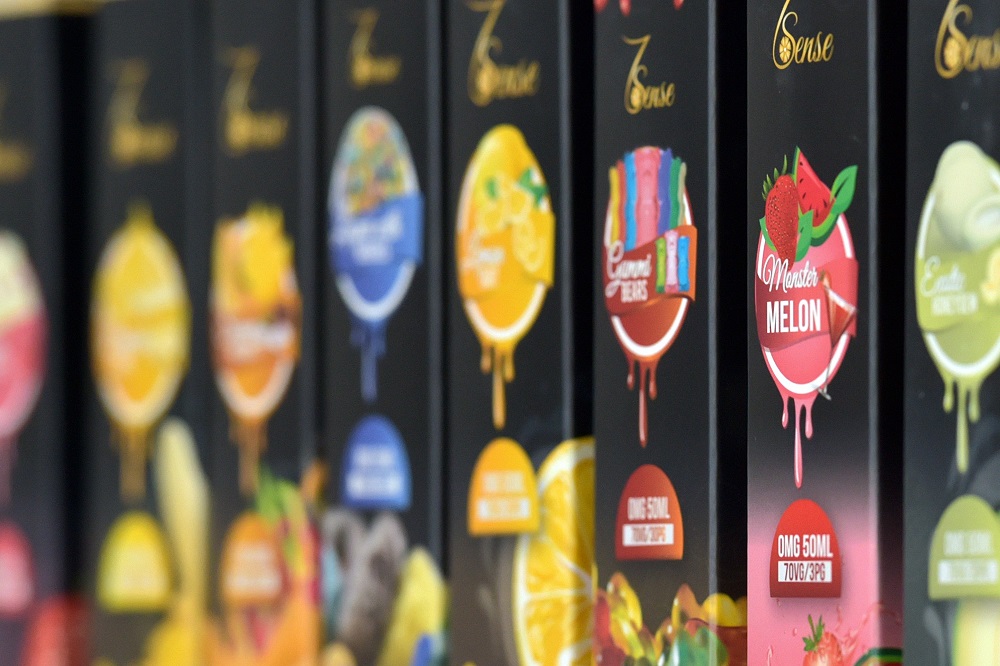 Dale Spridgeon, local democracy reporter
A Welsh council is taking steps to combat a "substantial increase" in vaping by children – particularly secondary school pupils.
The growing problem had been raised to councillors by Gwynedd teachers and was discussed at a full meeting of Gwynedd Council.
A report, according to data from ASH (Action on Smoking and Health) for March/April 2023, shows nationally, the proportion of children experimenting with vaping has grown by 50% year on year, from one in thirteen to one in nine.
The data also claims "in 2023, 20.5% had tried vaping, compared to 15.8% in 2022, 11.3% in 2021 and 13.9% in 2020. Experimentation, trying once or twice, had also grown significantly by about a half, from 7.7% in 2022 to 11.6% in 2023.
Gwynedd, education cabinet leader Councillor Beca Brown announced how the local authority proposed to tackle the county's schools vaping issues, on Thursday (July 6) .
It came after Councillor Elin Hywel, councillor for Pwllheli North, asked in the Dafydd Orwig chamber meeting in Caernarfon what steps would be taken.
"A number of us here in this room are school governors, and the question arises after concerns received from teachers.
"There has been a substantial increase in the use of vapes, particularly in secondary school pupils.
"What steps will the council take to support our secondary schools to address this new and concerning challenge?"

Increasing problem
Cllr Beca Brown said the issue "often arises" and was an "increasing problem at our secondary schools" regularly mentioned at head teacher meetings.
There were things schools could do, she said, such as reviewing processes and curriculum amendments, although "further support was needed" from the education authority.
The council was also "awaiting confirmation" for grant money for a piece of commissioned work to see what could be done, jointly with other services.
Vaping was a "new field, research and data was "few and far between" but the council would be "proactive," follow the latest guidance or research emerging.
"I can assure you the council is taking this very seriously," she said.
A supplementary question, by Cllr Hywel concerned what efforts had been made to educate pupils, teachers and parents over the risks of vaping, its health implications and ease of access to vaping.
"Again there are more steps needed on the education side of things, " Cllr Brown replied, a "proactive" approach was needed.
School toilets 
School toilets had been identified as the "favourite vaping area" for children and young people.
"We have committed to do some work to look initially if there is anything we can do to look at the style and layout of toilets," Cllr Brown added.
"The rubbish vaping creates, has to be collected by us as a council, you see these pieces of plastic everywhere, it is not environmentally friendly either."
In a Plaid Cymru statement, Cllr Hywel said she was "pleased" that Gwynedd was taking "positive action on the issue to support young people, families, schools and our communities.
Councillor Brown said: "We need to tackle this problem head on and support our young people now to make positive health decisions.
"It is important we support schools to review and adapt relevant policies. and essential that schools design their curriculum to meet specific challenges associated with vaping.
The Curriculum for Wales and its Health and Wellbeing area of learning and experience is a suitable platform for Gwynedd schools to achieve this.
"I am proud as a Plaid Cymru representative to be leading the way in tackling this issue in Gwynedd.
She added it was the "responsibility for everyone" to report illegal cases of selling vapes to children and young people under the age of 18 through Trading Standards and North Wales Police."
---
Support our Nation today
For the price of a cup of coffee a month you can help us create an independent, not-for-profit, national news service for the people of Wales, by the people of Wales.