News
Council could have been left without bin lorries after fleet contract expired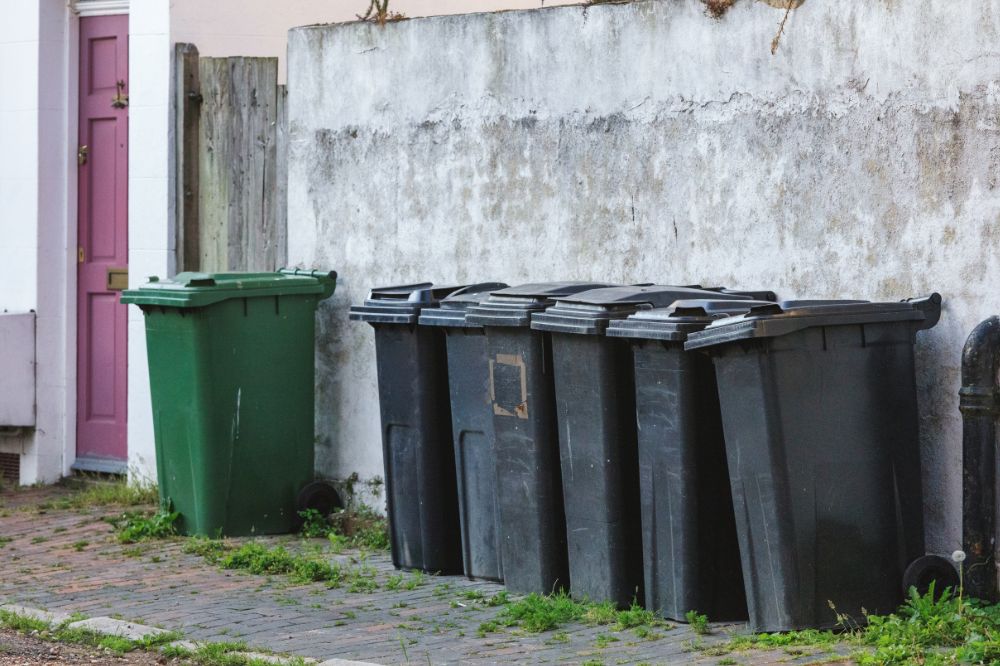 Rory Sheehan – Local Democracy Reporter 
A council could have been without bin lorries and other vehicles at the start of this month, having failed to strike a new deal with its fleet provider before the contract expired.
Opposition councillors asked questions about the authority's leadership at a full meeting of the council at which it was reported a quickfire decision was made by the leader, Flint Castle Cllr Ian Roberts (Lab), to temporarily extend the fleet contract for six-months to ensure services continued while negotiations took place.
The council entered into a seven-year contract with the provider in October 2016 which expired on October 2, 2023. It included an option to extend for a further seven-year term.
Council officers have been in discussions for some time about extending the contract but there are a number of terms that needed to be updated.
Discussions to extend the contract have not yet been fully resolved with significant inflation in prices a factor.
A report to councillors stated: "Due to the challenges experienced in relation to complexities included within the new agreement – specifically the uncertainty around inflationary pressures – it was not possible to meet the deadline by which to agree a contract extension.
"With the initial contract end date approaching it was necessary to ensure continuity of services from the contractor beyond the renewal date."
A Deed of Variation was signed and sealed by the council, followed by a contractual payment for the six-month extension.
This required approval at cabinet level last month. Any delay would have left the authority without a contract, and frontline services would have been affected meaning there would have been no bin collections from the start of October.

Urgency
Decisions taken as a matter of urgency must be reported to the next available meeting of the council, together with their reasons. But at this month's full council meeting, leader Cllr Roberts was absent having given his apologies beforehand.
The council's monitoring officer Gareth Owens explained that had the contract not been extended all vehicles would have been taken away – including housing repairs vans and bin lorries.
Streetscene chief officer Katie Wilby assured members that work on the next contract began in May 2021, the council having been in negotiations for almost two years, fully intending to conclude before the current one expired, and is still aiming for it to be resolved by January.
She said: "We didn't intend to be in this position but we had no option because from October 2 we would have been unable to run any vehicles at all or any services as a result because those vehicles are leased from the contractor."
Buckley Bistre East Cllr Richard Jones (Ind) asked why the issue had only come to light now, and whether the council "had shown its hand" in public financially.
Chief officer Ms Katie Wilby said: "I don't think we have shown our hand in this situation, we have declared an in-year pressure, but that is purely for the extension."
Council chair, Hope Cllr Gladys Healey (Lab) said some questions could not be answered in absence of the council leader.
But Connah's Quay Central Cllr Bernie Attridge (Ind) said other members of the cabinet should step up to answer them.
"The cabinet member for finance and two deputies are here and should stand-in", he said.
"With power comes responsibility to answer questions. We know we can't change the decision but there are serious questions that need answering."
Buckley Mountain Cllr Carol Ellis (non-aligned) also pushed for answers.
"I still remain confused as to why this was an urgent item which stopped it from going to scrutiny?", she asked.
"The process would normally be that this item would be called-in so questions could be asked. My colleague Cllr Richard Jones has asked some really telling questions which should be answered but the leader isn't here and the leader made the decision.
"If it went to scrutiny the questions Cllr Jones has asked and others, we would have the opportunity to obtain an answer.
"There are two deputies in the cabinet, surely they can give us an insight into this if the leader, for his own reasons, is elsewhere, but I think we should still have an answer."
Negotiations
Cllr Healey responded, saying questions would be answered in January.
In reply to a question from Connah's Quay South Cllr Bill Crease (Ind), Ms Wilby said inflationary costs for maintaining vehicles thanks to an increase in supply costs for items such as rubber, metals and tyres, were causing increases in the contract price.
But questions still remained from opposition councillors about how long the authority's cabinet knew about the issue, its cost implications, and whether there would be an apology.
Cllr Richard Jones said: "Can the administration confirm the £1.2m additional cost, current in-year pressure in Streetscene and Transportation is because of their oversight not to include it in the 2023-24 budget?
"If so, would they apologise for creating that in-year pressure?"
Deputy leader, and cabinet member for Streetscene, Llanfynydd Cllr Dave Hughes (Lab) responded: "It's been a prolonged and protracted process of negotiations with a complication in difficult circumstances.
"We weren't aware at the time – no. I can assure you we will be coming back with answers as to why."
Cllr Jones responded that Cllr Hughes' response was "not adequate", disputing that the cabinet was not aware of the situation, leaving the council to note the reasons for the urgent report.
---
Support our Nation today
For the price of a cup of coffee a month you can help us create an independent, not-for-profit, national news service for the people of Wales, by the people of Wales.