News
Council leader says mergers may be solution for cash-strapped local authorities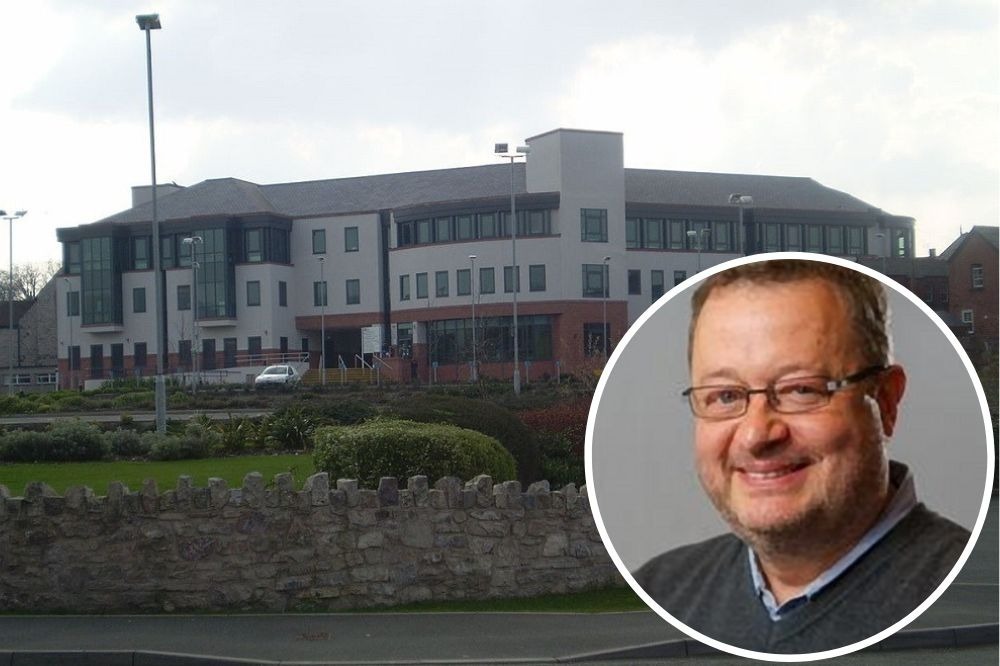 Richard Evans, local democracy reporter
Denbighshire Council leader Cllr Jason McLellan has hinted a merger with neighbouring councils could be the only way to solve the looming threat of local authorities going bankrupt.
Cllr McLellan also slammed the UK Government, blaming Westminster for not giving the Welsh Government enough money to allocate to councils.
This then prompted a response from Westminster insisting the Welsh Government has just spent £33m rolling out its national 20-mph speed limit.
Earlier this week, a leaked email from the leader to councillors revealed Denbighshire faces a £26m budget shortfall for the next financial year. Consequently, Denbighshire is now looking to cut council jobs, services, and charge extra for existing services.

Collaboration
Plans to merge local authorities were scrapped in 2016, but Cllr McLellan believes councils uniting or working together more closely could be a way to share services and cut council costs.
When asked about potential future mergers between councils, Cllr McLellan said: "Those proposals were on the table ten years ago. But we saw some resistance from individual councils on merging.
"Collaboration on regional working and joining resources must be a way forward and something we need to look at across North Wales, and I think that's a way forward. In these very challenging times, nothing is off the table. We have to make difficult decisions, so we get this budget over the line."
But Cllr McLellan is highly critical of the UK Government.
"We've had a decade of austerity of UK Conservative Westminster cuts to Welsh Government, and that directly impacts on local government, including of course Denbighshire. We are no different to any other council in Wales," he said.
"There is a funding formula, which Denbighshire in recent years has done reasonably well out of. I'm not sure what the position will be this year because we were awaiting the details. But funding from Welsh Government comes from Westminster."
When reminded the formula used to calculate how much each council receives is set by Welsh Government, Cllr McLellan maintained the UK Government was to blame as it decided the overall sum to be shared.
Last year Denbighshire received a local government settlement rise of 8.2%, compared to neighbouring Conwy's 7.3%, an authority which also finds itself in the red. This compares to Cardiff's 9% rise and Monmouthshire which received a 9.3% increase, although there are councils in South Wales that received much less.
However, it has long been implied that South Wales councils traditionally do better in the final sum they receive than authorities in the north.
Cuts
But Cllr McLellan defended the Welsh Government. He said: "Welsh Government has to distribute funding it has from UK Government, and after 13 years of Conservative rule and over a decade of austerity – and we've seen year in year out cuts to Welsh Government budget – that's hitting home now for Welsh councils, and Denbighshire is no different."
"I don't have the figures (percentage increases for South Wales). I'm concentrating on Denbighshire. We've got a difficult job ahead of us. I know they (South Wales councils) face massive shortfalls as well. All the councils in Wales, we're all in the same boat together.
"Over the last couple of years, Denbighshire hasn't done too bad out of it. We'd like to have done better (from the local government settlement), but we haven't been towards the bottom (compared to councils who received even less). We've been towards the top. I can only speak for Denbighshire."
Denbighshire was ranked tenth of the 22 authorities in terms of its local government settlement percentage increase, but neighbouring Conwy, a county with one of the oldest populations in the UK, was sixteenth, raising fears about social services costs amongst others.
Cllr McLellan was then asked if Denbighshire had considered challenging the UK Government about the amount the council received.
"Yes, for example the Welsh Local Government Association very recently issued a statement saying, outlining, what I have said already," he said.
"They've recently warned that all councils in Wales and the vital services that they deliver are under threat if they don't get more funding. They are very clear on that.  I'm in constant dialogue with other leaders who face the exact same difficult decisions that we are facing here in Denbighshire. There is constant dialogue between myself and other leaders and Welsh Government officials."
In response to Cllr McLellan's comments, Secretary of State for Wales David T.C. Davies said: "The Welsh Government is responsible for its own spending choices on devolved matters and is held accountable by the Senedd for those decisions," he said.
"This includes spending £33m on a blanket 20-mph speed limit and £120 million(£18m a year) on more Members of the Senedd. For our part, we are providing the Welsh Government with the largest funding settlement in the history of devolution – £18 billion per year, which is increasing in real terms over the 2021 Spending Review period.
"This amounts to around £120 per person for every £100 per person of equivalent UK Government spending in England, helping it to meet its devolved responsibilities including the funding of local authorities."
The Welsh Government declined to comment.
---
Support our Nation today
For the price of a cup of coffee a month you can help us create an independent, not-for-profit, national news service for the people of Wales, by the people of Wales.