News
Council leader slams TfW for 'totally unacceptable' rail replacement service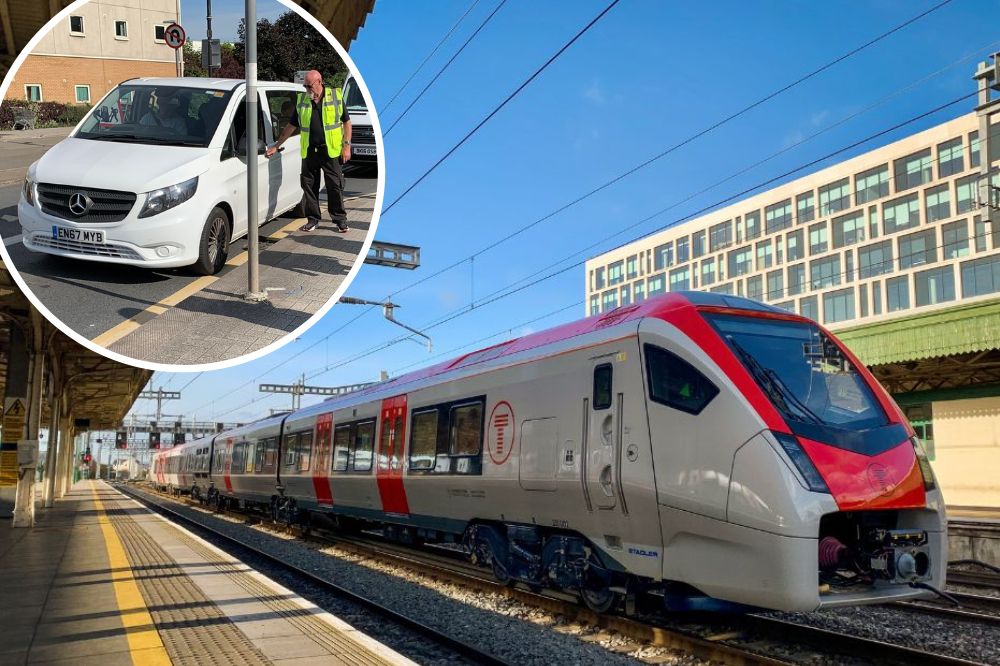 A Welsh council leader has branded a Transport for Wales (TfW) rail replacement service "totally unacceptable" as buses fail to turn up on time, are too big to fit under some bridges or are too small to carry more than 8 passengers.
Leader of Rhondda Cynon Taf (RCT) Council, Andrew Morgan OBE said that the rail replacement service provided by TfW whilst work on the multi million pound South Wales Metro is carried out is "a major concern" for commuters.
Work to modernise current rail infrastructure on the Aberdare, Coryton, Merthyr Tydfil, Rhymney, and Treherbert railway lines has been ongoing since the summer of 2020.
Whilst engineering work is carried out to modernise the valley lines, trains are unable to run so TfW have been providing rail replacement services instead.
In a social media post, Andrew Morgan said: "I'm hugely supportive of Transport for Wales and I know good progress on the long awaited Metro is visible across the county.
"However, the issues in recent months that are still continuing some days with rail replacement buses, has been totally unacceptable. This can not carry on!
"Buses failing to turn up, or running significantly off time, small buses used in error, in some areas larger buses used and not fitting under bridges.
"This is a mammoth task no doubt, but I will again be seeking a meeting again with TfW about the impact on residents across RCT."
The South Wales Metro was previously estimated to cost around £734m but TfW say inflation and delays caused by the Covid-19 pandemic has increased the cost to an estimated £1bn.
Engineering work to improve core valleys lines includes, electrifying around 170km of track, upgrading stations and signalling and building new stations.
TfW say the majority of work is scheduled for completion in 2024.
"Nightmare"
Thomas has lived in the south Wales valleys all his life and relies on the trains to get to work.
He says the last few years, since work began on the tracks near him in Merthyr Tydfil, travel on rail replacement services has been a "nightmare".
Thomas said: "The rail replacement buses are so unreliable. The bus drivers often don't know the area and take wrong turns and sometimes the buses can't stop because they're so small they have no room for more passengers.
"There have been days when I've had to run after buses that have arrived twenty minutes early and don't wait until the scheduled leave time. Other days no bus shows up at all.
"There was a time I was trying to get home from Cardiff last summer on one of the hottest days of the year. There was lots of people waiting for a rail replacement bus to Merthyr Tydfil and a tiny minibus showed up with enough room for 8 people.
"There wasn't enough room for everyone so many had to be left behind. People were furious."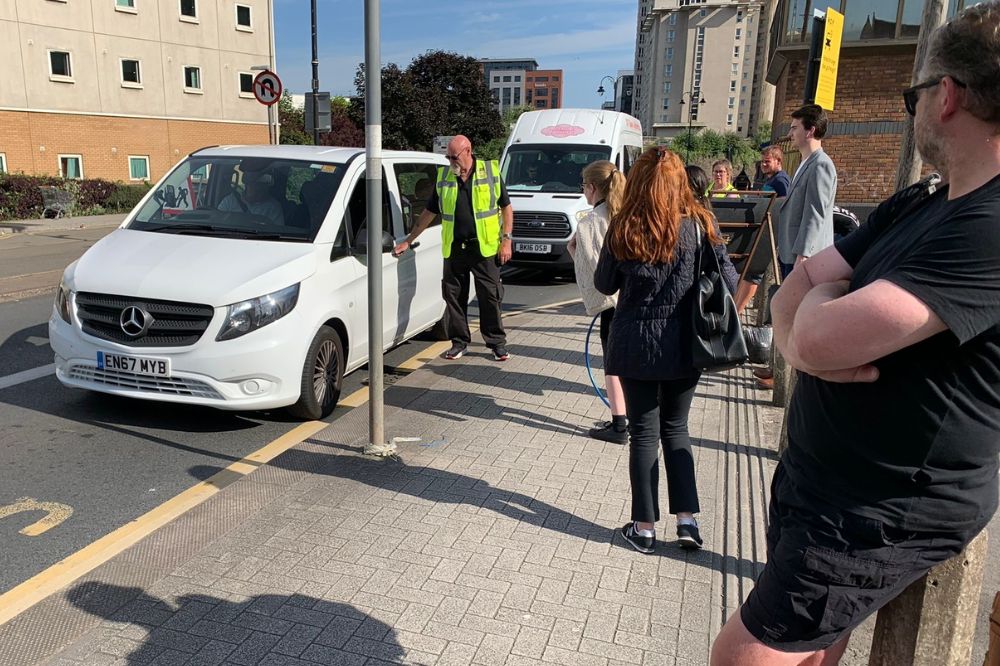 "Unprecedented"
RCT council leader, Andrew Morgan said that work on the South Wales Metro is "unprecedented" but in recent weeks, rail replacement services have been "very challenging" for commuters.
In a statement, Councillor Andrew Morgan said "There is significant progress being made on the South Wales Metro and I welcome this, however while some disruption is inevitable the issues on reliability of rail replacement buses on Valleys Lines is a major concern to many.
"A raft of issues has been raised with TfW in recent week about buses not running to time, not turning up in some cases, buses too small in terms of capacity and others too big to fit under low bridges. Some of the problems have been on and off for months but in recent weeks it's been very challenging for commuters.
"I know from speaking directly with senior officers in TfW they have been frustrated with some of these issues and the operators providing the bus replacement service have had a number of meetings with TfW.
"The scale of the works ongoing is unprecedented, however there needs to be a marked improvement in information and coordination.
"TfW have had staff out at stations and on the buses to see exactly what is going wrong but I'd urge the public to report issues to TfW as management are trying to tackle things head on.
"In about 12 months time we will see the valleys rail lines transformed with 4 trains an hour in each direction on each line and 24 trains an hour through Pontypridd.
"But until we get to that point, commuters just want to know replacement buses will turn up on time and get them from A to B."

Frustrating
Marie Daly, Chief Customer and Culture Officer at TfW, said: "We understand this is a frustrating time for our customers but we're working hard with our rail replacement bus providers to deliver as robust and reliable service as possible while major rail infrastructure work takes place on the Core Valleys Lines as part of the South Wales Metro.
"Buses have replaced trains on the Treherbert, Aberdare and Merthyr Tydfil lines in recent weeks and this has presented a significant challenge due to the UK-wide shortage of available buses.
"We are continually trying to improve the service based on the latest data and customer feedback and we have added more capacity where possible, increased customer information and signage and have more staff at key stations to provide assistance to passengers.
"Once again would like to thank our customers for their patience and understanding whilst we deliver these once-in-a-generation improvements to the rail network."
---
Support our Nation today
For the price of a cup of coffee a month you can help us create an independent, not-for-profit, national news service for the people of Wales, by the people of Wales.