News
Council receives petition against 20mph speed limit from residents who claim it will 'increase dangers'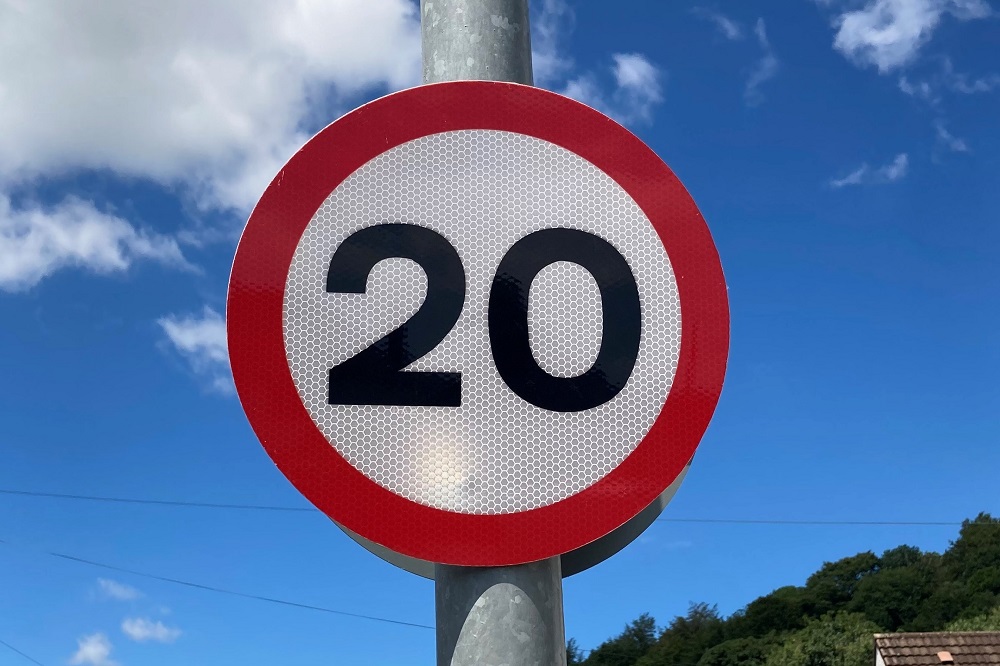 Bruce Sinclair – Local Democracy Reporter
While many 30mph zones are expected to drop to 20 in Wales later this year, senior Ceredigion councillors have received a petition calling for a rural 30 zone to remain in place on safety and pollution grounds.
The Welsh Government passed legislation last July which will see the speed limit on residential, built-up streets reduced from 30mph to 20 throughout Wales. This will come into force in September this year.
There are no roads with restricted status in Ceredigion; the change is being introduced through the Traffic Regulation Order process.
This means that the council needs to conduct formal consultation with the public on all proposed new speed limit arrangements.
Across Ceredigion, approximately 370 locations will be proposed for changes.
Today's (May 2) meeting of Ceredigion County Council's Cabinet received a petition calling for the 30mph zone to remain at the rural hamlet of Stags Head, half-way between Llangeitho and Tregaron.
The 19-strong petition, in which all personal details were redacted, objected to the "proposed imposition of 20mph speed limit at Stags Head No. 69.1 – B4578 & B4343 intersection".
"We, the undersigned, object to the above proposal on the following grounds: the proposal is not necessary because the roads involved have a very low accident rate, the roads have a very low volume of traffic."

Danger
The petition said speed limit reduction could actually increase dangers.
"The proposed 20mph limit is not desirable because: it will greatly increase noise and air pollution as the vehicles will be in a low gear especially ascending the three gradients to Stags Head crossroads; drivers will pay more attention to the finer detail of their speedometers at the expense of paying attention to the road ahead; the very slow pace of vehicles could actually encourage children to play in the road."
The council itself also came in for criticism in the petition.
"The 20mph limit proposals across the country are a gross waste of public money which should be spent maintaining the road surfaces properly, keeping road drains clear and clearing debris from the sides of the highway.
"All these are essential to primary road safety but are deliberately ignored by Ceredigion Highways Department in the ongoing negligence."
At the Cabinet meeting, members heard the petition would be considered as part of the wider 20mph consultation, Council Leader Bryan Davies musing: "It's quite unique, the consultation is being held at the same time as the subject."
Cabinet members followed a recommendation to note receipt of the petition.
Welsh Government says the 20mph default speed limit is expected to result in 40 per cent fewer road collisions, save six to 10 lives every year and avoid 1,200- 2,000 people being injured every year.
---
Support our Nation today
For the price of a cup of coffee a month you can help us create an independent, not-for-profit, national news service for the people of Wales, by the people of Wales.