News
Council to continue use of controversial weed killer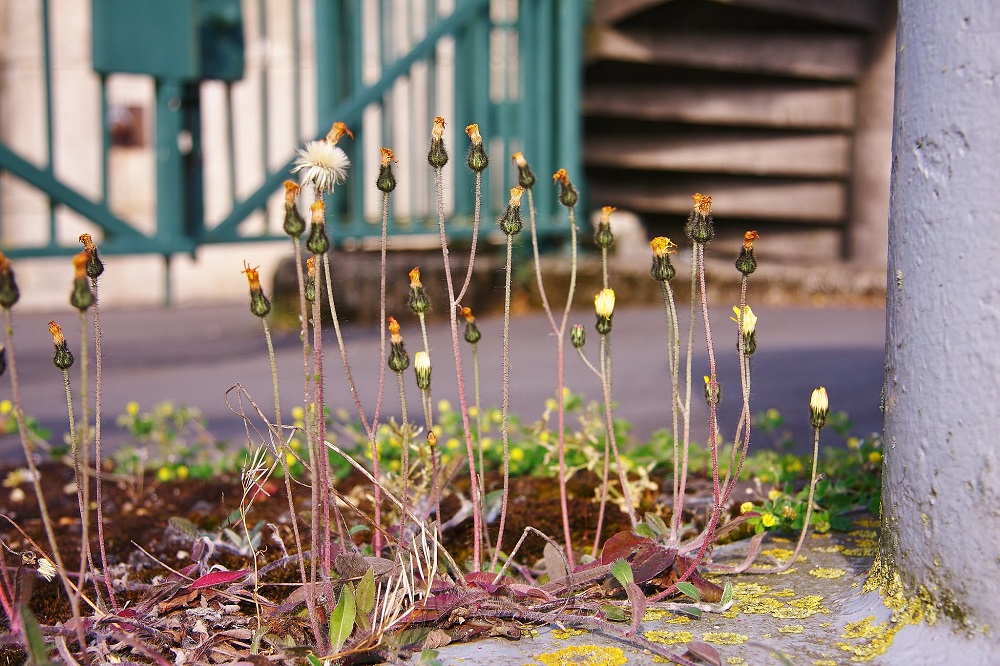 Ted Peskett, local democracy reporter
Cardiff Council will continue to use the controversial weed killer glyphosate after conducting a study on potential alternatives.
The scientific trial, which looked at the use of acetic acid and a hot foam treatment as potential alternatives, found that glyphosate was the least expensive product tested and ranked highest for customer satisfaction.
It also found that glyphosate has a smaller overall environmental footprint than the two alternatives that were trialled.
Honorary Research Associate at Swansea University's Department of Biosciences, Dr Dan Jones, who conducted the trial said: "This is one of the most comprehensive real-world studies comparing glyphosate with the alternative methods of weed control currently available worldwide.
"What we found was that not only is glyphosate the most efficient and effective way of controlling weeds, but once you look at the full life cycle of the product, factoring in things like the amount of fuel and water-used, it is also the least damaging to the environment.
"The responsible glyphosate-based approach to weed control currently used by the council is the most sustainable method of weed control currently available in the UK."

Concerns
Glyphosate is fully licenced by the UK Health and Safety Executive as safe to use, but concerns have been raised about its impact on human health, pollinators and the planet.
The research found that:
Across 18 different environmental impact categories, hot foam had the highest impact in all but one category, with the environmental impact of glyphosate being lowest in all but two categories
Total product usage was lowest, at 0.33 litres per km for glyphosate, compared to 4.06 litres of acetic acid (12 times more herbicide), and 5.38 litres of hot foam (16 times more than glyphosate) required to treat one kilometre of pavement
Hot foam required 629.64 litres of water per kilometre – 62 times more water than glyphosate, which required 13 litres per kilometre. Acetic acid required 8.44 litres per kilometre
Applying glyphosate used less fuel – just 0.18 litres of diesel per km treated, compared to 0.19 litres for acetic acid, and 12.33 litres of diesel, plus 2.13 litres of petrol for hot foam – that's 63 times more diesel and 100% more petrol than required for glyphosate
It took 0.16 hours of labour to treat one kilometre with glyphosate, compared to 0.23 hours for acetic acid, and 4.89 hours for hot foam
Glyphosate was also the product that worked best – generating only four complaints, compared to 22 for acetic acid, and 29 for hot foam
Duty of care
The manufacturers of the hot foam product trialled stated that they felt the figure of 4.89 hours of labour to treat one kilometre was inaccurate and the task could be carried out with one operator per unit, rather than the three used in the trial.
They also highlighted the recent introduction of a new hybrid system that uses battery power to help reduce emissions.
A Cardiff Council spokesperson said: "The council has a duty of care to keep Cardiff's streets and pavements free from trip-hazards and is also determined to achieve its One Planet Cardiff goals, reduce carbon emissions and protect the environment.
"The results of the independent trial suggest that the best way of doing that is to continue with our existing approach to weed control, while continuing the work that has already seen the amount of glyphosate applied in Cardiff reduced by 80% compared to previous application methods."
---
Support our Nation today
For the price of a cup of coffee a month you can help us create an independent, not-for-profit, national news service for the people of Wales, by the people of Wales.