News
Council to monitor new 20 mph speed limit and consult with the public after its introduction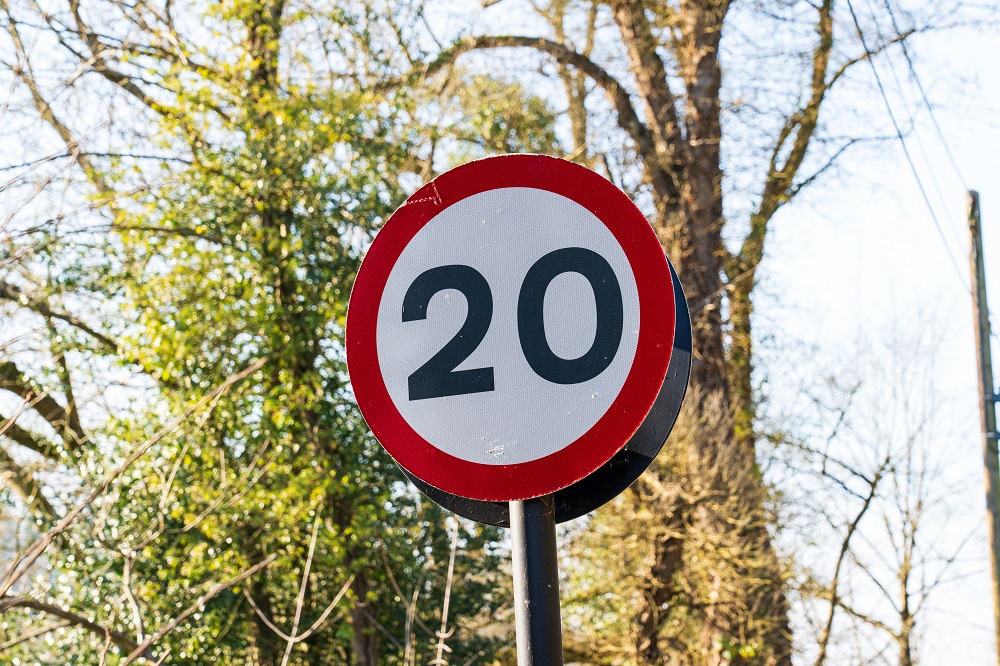 Richard Evans, local democracy reporter 
Councillors have backed a motion to continue to consult the public and monitor the consequences of the new 20 mph speed limit being introduced across Wales on 17 September.
Denbighshire councillors supported the motion during a meeting to discuss the decision-making process behind selecting which roads would be exempt from the new default limit.
During the meeting, Cllr Hugh Irving tabled a motion that proposed the council continue to consult the public and monitored the consequences of the new speed limit.
Cllr Irving also wanted to keep a check on how the law affected emergency services response times, but other members argued this would not be possible.
"I've been receiving concerns from my residents regarding the new default speed limit, and I'm concerned that many are not fully understanding of what is about to happen," he said.
Initially Cllr Irving proposed that only the negative consequences of the legislation were monitored.
But Cllr Martyn Hogg said it was important Denbighshire kept tabs on both the good and the bad, and councillors voted in favour of the motion with the amendment.
"I agree we do need to monitor any potential negative effects from this policy change, but I would like to say it is equally important to monitor positive impacts as well," said Cllr Hogg.
"We are expecting this to have positive impacts on active travel, making people feel safer to walk and cycle on our roads.
"Every member here was probably elected or (they) campaigned to improve traffic on a busy road in their ward, and I think this policy should have that positive impact too."
He added: "There should be positive impacts on air pollution, and there should be positive impacts on traffic flow."

Exemptions
Members of the council were also told the council used the latest technology to decide which roads should be exempt from the new default 20mph limit.
Cllr Barry Mellor, the council's cabinet member for finance, said: "Officers supplied the exception criteria to Denbighshire's road network and identified an initial list of exceptions. This involved using computer mapping software to apply the [Welsh Government] criteria in a systematic way in order to identify those lengths of road that could potentially be made exceptions."
Cllr Mellor said it was important that different councils were consistent with the rules to avoid confusing motorists.
He said over 500 signs had been changed in Denbighshire as well as road markings at 60 locations but said the Welsh Government had footed the bill.
The 30-mph roads exempt from the 20-mph legislation in Denbighshire are:
SL001A – A548 Prestatyn Road – Prestatyn
SL001B – B5381 Glascoed Road, St Asaph
SL001C – A525 Denbigh Road + Glasdir, Ruthin
SL001D – B5015 Llanfwrog
SL001F – A525 Rhuddlan Road, Rhyl
---
Support our Nation today
For the price of a cup of coffee a month you can help us create an independent, not-for-profit, national news service for the people of Wales, by the people of Wales.