News
Council to spend millions on fleet of new diesel-fuelled recycling vehicles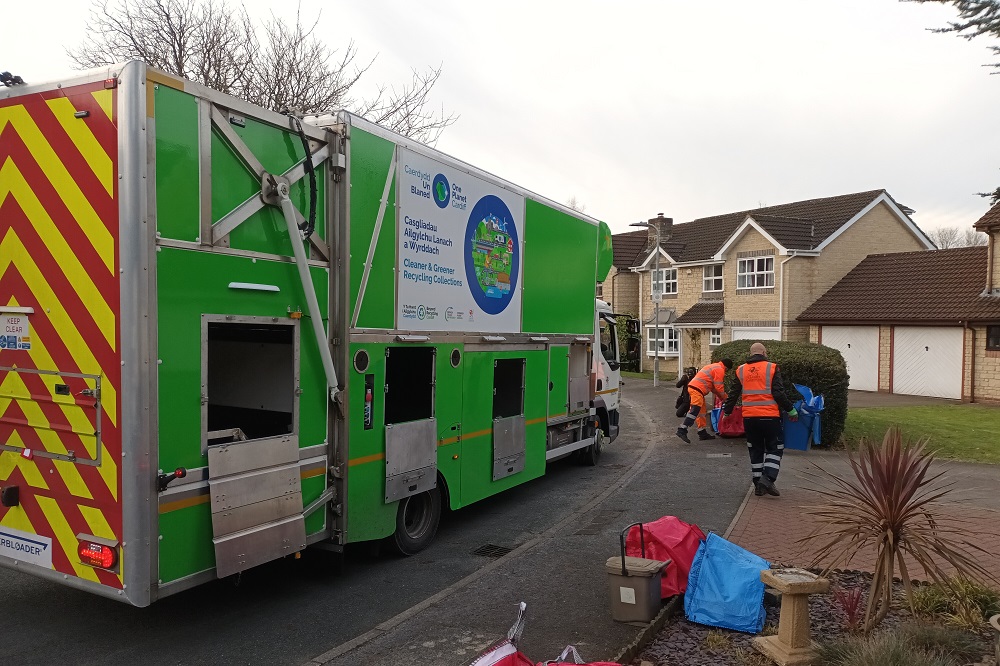 Ted Peskett, local democracy reporter
Cardiff Council could be set to spend millions of pounds on a new recycling fleet run on diesel.
The proposed procurement of the 41 vehicles, which will cost £9.7m in capital funding if approved, is aimed at helping the council to improve its roll out of separated recycling across the city.
The council's cabinet member for climate change, Cllr Caro Wild, said at an environmental scrutiny meeting on Thursday, July 6 that the local authority would like to have made the vehicles electric.
However, he added that there were a number of issues preventing the local authority from making that move at the moment.
He said: "We have got the biggest electric RCV (refuse collection vehicle) fleet in Wales, but… because of the grid capacity at Lamby Way, the availability of the vehicles, the price of them, it is just not possible to do that number at this stage."

Concerns
One member of the council's environmental scrutiny committee, Cllr Bethan Proctor, said she understood the reasoning behind this, but expressed some concerns over the move.
She said: "It did just feel a little bit disappointing that we are purchasing diesel vehicles two years after declaring a climate emergency."
Some of the new vehicles will be purchased, and some will be leased to allow the council to have the flexibility to move away from diesel engines when conditions allow.
Cardiff Council's assistant director for street scene, Matthew Wakelam, also pointed to the fact that all of the vehicles which will be purchased will have the latest Diesel Euro V1 engines.
Mr Wakelam added that the council is looking at doing some work with renewable energy which could offer a solution to Lamby Way's grid capacity.
He said: "We have got some renewable resources, we have got a project to deliver solar and wind adjacent to Lamby Way and we want to use that energy and some storage on site, in terms of battery storage, to enable us to charge further vehicles using renewable energy."
However, nothing has been finalised yet and he added that such plans would still need to go through planning and could take several years to come to fruition.
The council will also look to procure an additional 20 electric flatbed transit vehicles for cleansing operations next year.
Trial
Cardiff Council's recycling trial, which has involved 10,000 households across the city separating their recycling for collection at the kerbside, could be rolled out to a further 40,000 homes from November.
Another member of the council's environmental scrutiny committee, Cllr Jamie Green, asked what the main benefits of bringing in new vehicles will be for residents.
On top of helping residents to reduce their carbon footprint, Mr Wakelam said the new vehicles could improve the cleanliness of streets.
During the segregated recycling pilot process, a number of residents complained about litter falling out of collection vehicles on to the street.
The design of the vehicles that could be brought in has been chosen with a view to negating this problem.
Mr Wakelam added that segregated recycling is already showing signs of rectifying some common issues on Cardiff's streets.
He said: "What we have seen is the reduction, or almost a removal of contaminations such as food… people don't put that in the reusable bags because the re-usable bags come back to residents.
"What we are finding is that the vermin, birds and other animals aren't going into the re-usable sacks because the food isn't there and therefore we are not getting all of this birds taking food and bags being split on the street scene."
Cardiff Council's cabinet members will meet on Thursday July 13 to make a decision on whether or not to approve the proposed procurement.
---
Support our Nation today
For the price of a cup of coffee a month you can help us create an independent, not-for-profit, national news service for the people of Wales, by the people of Wales.