News
Council wants to plant 33 hectares of new trees every year to 2050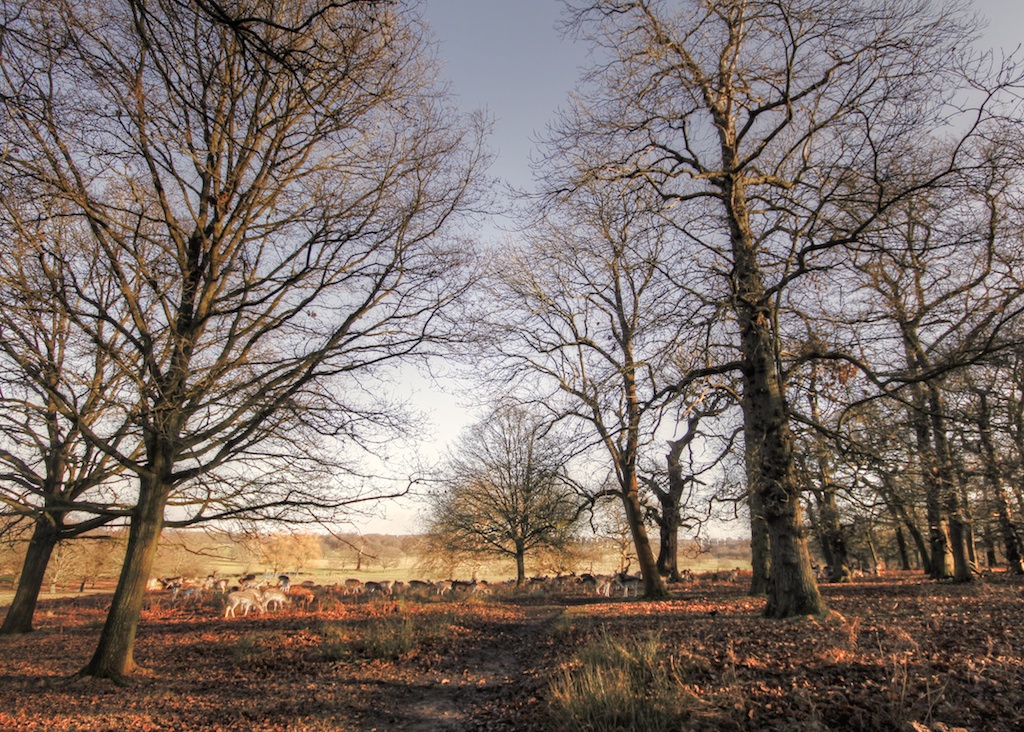 Richard Youle, local democracy reporter
Plans to plant thousands of trees in Carmarthenshire every year have been welcomed – but also questioned – by councillors.
Council chiefs want to increase tree cover on land owned by the authority from 5% to 19% by 2050.
A draft strategy presented to a scrutiny committee said this would require 33 hectares of new trees – roughly 33 rugby pitches – every year for the next 27 years.
It said tenant farmers on council-owned farms would need to aim for a minimum of 10% woodland cover by 2030.
Trees lock up carbon and provide other benefits, particularly in built-up towns, but some committee members – while endorsing the tree-planting plan – were concerned about the implications for the council's 24 tenant farms.
Cllr Colin Evans said he wondered if 10% tree cover on tenant farms might be onerous and in some cases "impossible to achieve". He added that having land for food production was of "huge importance".

Woodland strategy
The committee was told that the 10% figure by 2030 was consistent with the Welsh Government's new sustainable farming scheme, which will replace the previous scheme farmers benefited from when the UK was in the European Union.
Rosie Carmichael, the council's rural conservation manager, said the 10% target was aspirational but that farmers who signed up to the new farming support scheme would have to abide by it.
She added: "It may be that some tenants want to plant trees."
Cllr Aled Vaughan Owen, cabinet member for climate change, decarbonisation and sustainability, said the new tree and woodland strategy would be shaped by putting the right tree in the right place for the right reason.
He said feedback would be welcome as the strategy was developed further. "This is about a two-way conversation with our communities," he said.
He added that the 19% tree cover figure for wider council-owned land chimed with recommendations by the UK Committee on Climate Change and Woodland Trust, but was not statutory.
There would also be a focus, he said, on tree planting in urban areas. One element of the strategy is to take one in every 100 car parking spaces out of council-owned car parks and plant a tree in its place instead.
Broad leaf
A report before the place, sustainability and climate change scrutiny committee said just over 14% of Carmarthenshire as a whole had tree cover. That's 1% more than the UK average – but UK woodland cover is one of the lowest in Europe.
Cllr Gareth Thomas, who is a farmer, said planting trees was not very productive, although he said he had many on his land. He wanted to know what type of trees the council proposed to plant, pointing out that the ground under conifers was lifeless.
Ms Carmichael said she expected a very high percentage of new broad leaf trees and shrubs but that some Scots pine, for example, might be part of the mix for their landscape value.
"This would be done very sensitively, very much site by site," she said of the strategy.
Cllr Thomas said broad leaf trees took tens of years to lock up carbon, and that there was a pressing climate crisis. Ms Carmichael said broad leaf trees would lock up more carbon eventually than conifers, which grew faster.
Cllr Sue Allen suggested that fruit and nut trees were part of the mix and that people living nearby should benefit from their produce.
Cllr Thomas said fruit trees sounded great but he didn't think they locked up much carbon. He said: "We've got to be very careful what we do here."
Well-managed grassland, he said, sequestered more carbon than trees. Cllr Aled Vaughan Owen said he would have a conversation about this if Cllr Thomas brought forward evidence to back his grassland assertion.
Net zero
The committee report said grant aid was expected to cover much of the cost of planting trees but warned that it was not always available for their maintenance, which was critical.
The council has declared a climate emergency and has a target of being "net zero" in carbon emissions – not adding any emissions – by 2030.
Endless warnings from scientific bodies have reinforced the need for society to cut carbon emissions as soon as possible to avoid potentially catastrophic impacts of climate change. Last summer the temperature record in Wales was shattered by nearly 2C.
Cllr Neil Lewis said young people were anxious about climate change and that the new tree and woodland strategy should be opened up to schools and the public more generally.
"Children quite rightly feel that political leaders are not doing enough about climate change," he said.
---
Support our Nation today
For the price of a cup of coffee a month you can help us create an independent, not-for-profit, national news service for the people of Wales, by the people of Wales.