News
Council warned 'prepare for care home closures'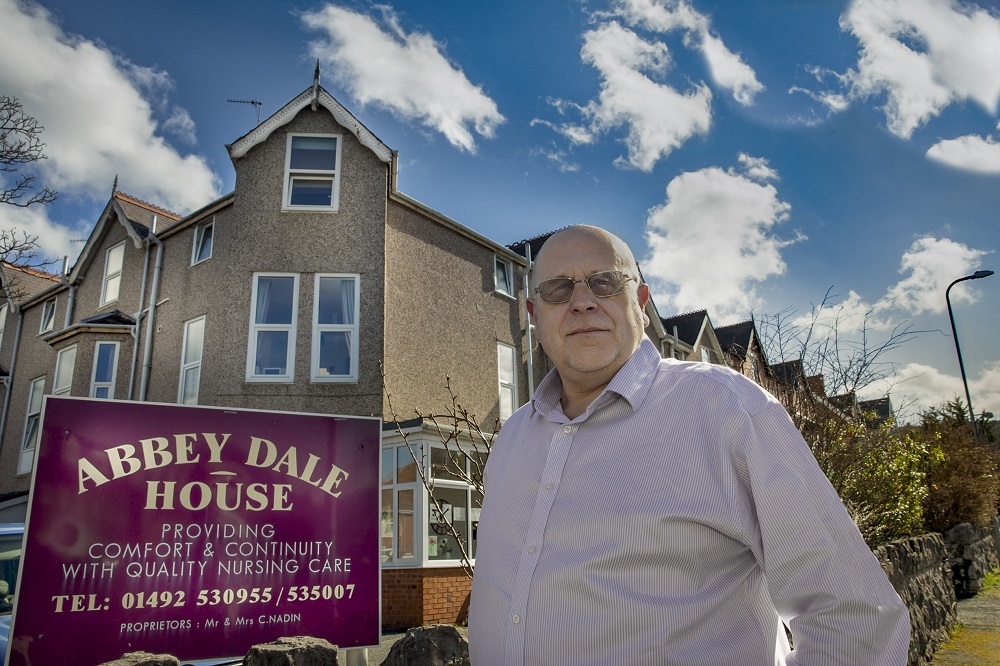 Richard Evans, local democracy reporter
Council bosses have been warned to prepare for a raft of care home closures in Conwy putting elderly residents with dementia at risk.
At an emergency meeting around 30 worried care providers told senior figures at Conwy County Council that homes were being forced out of business by 'irresponsibly and unlawfully low' fees.
They say the deepening crisis in social care is the worst in living memory and that chronic underfunding poses even more of a threat to the sector than Covid did.
The warning follows news in recent weeks that four other care homes in North Wales – Trewythen Hall in Gresford, Bay Court in Kinmel Bay, Gwastad Hall in Cefn y Bedd, and Morfa Newydd in Greenfield – have already closed or are in the process of shutting, with the combined loss of 163 beds.
Following the meeting, Conwy has delayed a decision on the rates for the coming year and referred the matter to their finance and resources overview and scrutiny committee next Monday (February 20) to have another look at the proposed fees.
Among those at the meeting was Clive Nadin, the owner of the 29-bed Abbey Dale House Care Home in Colwyn Bay, who is also a leading member of sector champions Care Forum Wales.
He has carried out a forensic analysis into the way Conwy has been calculating their rates and says he's uncovered a series of major flaws.
Among the calculations that Mr Nadin described how:
· Conwy allowing for only a 10.1% increase for insurance when premiums had actually gone up by between 40 and 100%
· Conwy proposing a 10.1% increase for gas and electricity when there had been a hike of 52.2%
· An allowance of just £33.51 per person per week for groceries and household provisions when a more realistic figure would be £52

Miscalculations
Mr Nadin said: "I found a whole series of miscalculations over the past 10 years that bear no reality to the real world. They have just put their heads in the sand and ignored how much it actually costs to provide social care.
"I can no longer accept the rate determined by Conwy Council because it's just not viable. If I did I would be going out of business this year – no question about it. It's just unsustainable.
"The feeling among the providers who attended the meeting with Conwy Council was exactly the same.
"They are very concerned. Things are so bad that providers are seriously thinking about closing their homes and leaving the sector altogether.
"The sector is now teetering at the edge of the precipice. The four care home closures we've heard about in recent weeks are just the tip of the iceberg.
"There are a lot of care homes out there who are on the brink of financial meltdown.
"All you need is for something to go wrong, whether it's a leaking roof or equipment failure, and it would be enough to push them over the edge.
"Unless there is a fundamental change of approach, which involves paying realistic fees, these important community assets are not going to survive.
"I have been in the sector for 20 years, and the situation is the worst I have seen things by far. There's no end in sight.
"These are desperate times because this is worse than the pandemic. It's more of a threat to care homes than Covid was.
"If things don't change, we will have a lot less care homes in Conwy in 12 months' time."
"Starving care homes of funding is a foolish false economy because there are hundreds of people stuck in hospital whose medical treatment is completed and they can't be discharged because there's nowhere for them to go. It's madness."
North-South divide
According to Care Forum Wales, the plight of care homes in Conwy highlighted a massive North-South divide.
Torfaen in South Wales is paying this year £107 a week more per person for residential dementia care than Conwy is planning to pay next year for exactly the same level of service.
In a care home with 40 beds – the average size in Wales – that's a difference of £224,000 a year.
It's expected the gap will be even wider soon with Torfaen ready to announce fee increases of up to 10% for the coming year.
According to Mario Kreft MBE, the chair of Care Forum Wales, the fact that councillors can claim a meal allowance of up to £28 a day when care homes are only allowed £4.79 a day to feed their residents was 'rubbing salt into the wound'.
Mr Kreft said: "Conwy County Council's cabinet member for integrated adult and community services, Cllr Penny Andow, and director of social services, Jenny Williams, were warned in no uncertain terms by providers that, if they were to continue with their ill-judged decision to go ahead with the North Wales Fee Setting Group's recommendations, they would be acting unlawfully.
"As a result, they would also be highly likely to have to find alternative accommodation for the residents in the homes that would close.
"What we have to remember is that we have had three years of a pandemic and that the additional funding from the Welsh Government has tapered off and there has been no extra money even though Covid has still been around.
"At the same time, we have a massive shortage of staff in the sector, primarily related to fees because we are not able to pay them the wages to compete with the likes of Aldi, Lidl, and the rest.
"It's a vicious circle, and the people who have been paying the price in recent weeks in North Wales are those who have been forced to leave the care homes that have been closing in Conwy, Wrexham, Flintshire.
"North Wales is now the Cinderella in terms of fees in Wales, and it's unbelievable that Cllr Penny and her colleagues should be contemplating fees that are thousands of pounds per person, per year less than other parts of Wales, for providing exactly the same high level of service.
"We have a gaping North-South divide, and something needs to be done about it as a matter of urgency.
"These are political decisions. They're not budgetary decisions as other councils have clearly demonstrated by setting fees at a more realistic level.
"What they are doing in Conwy is imposing a discriminatory stealth tax on hard-working families because they are the ones who will have to pay the difference between the fees and the real cost of providing care.
"Let's not forget these are statutory responsibilities. As well as acting unlawfully, they are also discriminating against older people with dementia who do not have a voice.
"It's a question of human rights when these people are having to go through the trauma of moving from their homes because the fees are nowhere near the true cost of providing care."
Cllr Penny Andow, Conwy's cabinet member for Integrated adult and community Services, said, "Conwy County Borough Council works in partnership with care home providers to ensure that our care home fees are both fair and affordable, and to ensure we can inform further increases for 2023/24. We are acutely aware that social care is underfunded and as such have been working with other local authorities across Wales to address this with Welsh Government."
"A range of options has been presented over and above that of the North Wales Care Fees Group and will be determined by council on 2 March."
---
Support our Nation today
For the price of a cup of coffee a month you can help us create an independent, not-for-profit, national news service for the people of Wales, by the people of Wales.