News
Councillor calls for review of new 20mph speed limit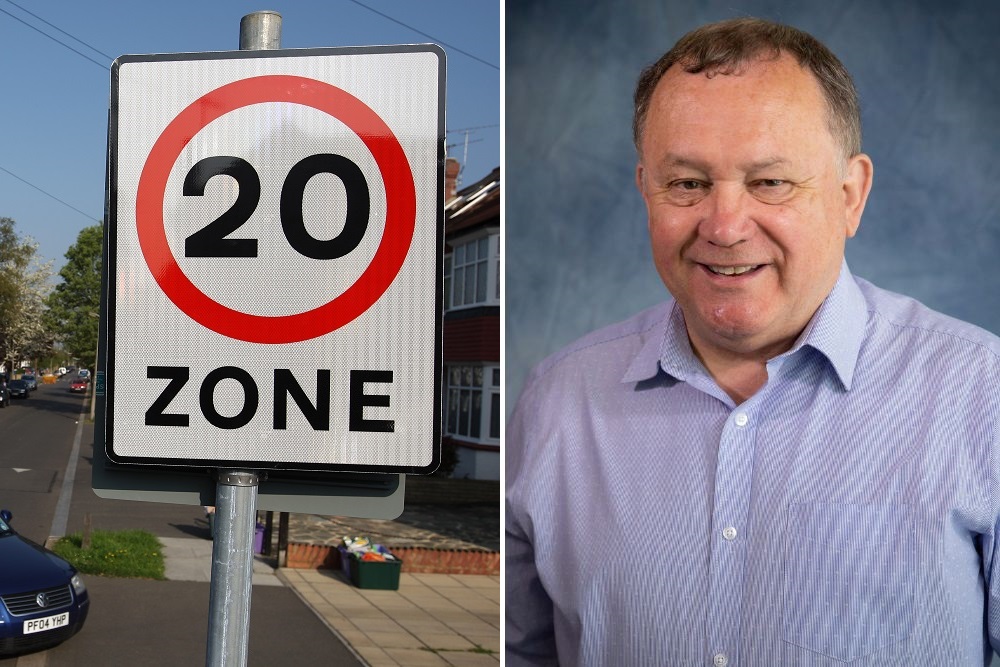 The default 20mph speed limit being introduced across Wales from next month should be subject to a review within months of its introduction, according to a senior Plaid Cymru councillor.
Councillor Lindsay Whittle, a former member of the National Assembly and Plaid Cymru's group leader in Caerphilly, also said he was concerned that the speed limit which comes into force from 17 September, "is being introduced with widespread public support".
"Of course, I recognise the  benefits to road safety in the event of accidents happening at 20mph rather than 30mph," Mr Whittle added.
"I can see the benefits of 20mph zones outside all schools and in other areas considered to be vulnerable, but this also needs to be weighed against issues like air quality and rising pollution if there is a build-up of traffic caused by slower speeds.
"While I've been out canvassing for our candidate Andrew Short in the forecomig Penmaen by-election, the 20mph proposal has the hottest topic on the doorstep.
"Many people just can't see the logic of a blanket 20mph. They are worried about the issue of emissions, and I don't think the Welsh Government has done enough to explain and justify the case.
"Some residents also questioned the enforcement of the 20mph limits given the increasing demands on the police service.
"So, I would like to see the whole scheme reviewed after three or six months so we can see what the advantages have been, what have been the disadvantages and whether it needs to be tweaked."

Wrexham
On Wednesday (23 August) Plaid Cymru councillors in Wrexham also voiced concern about the plans for a blanket introduction of a 20mph speed limit on urban roads.
Cllr Carrie Harper said reducing accidents and injuries was important, which is why Plaid Cymru supported the 20mph limit outside schools and on residential streets.
"The blanket introduction will cause problems and I have no doubt will need to be reviewed and undone. We're calling on the Welsh Government to take their time to get this right first time rather than have to unravel the scheme." she added.
---
Support our Nation today
For the price of a cup of coffee a month you can help us create an independent, not-for-profit, national news service for the people of Wales, by the people of Wales.