News
Councillor complains of bullying and harassment from opponents of Gilestone Farm purchase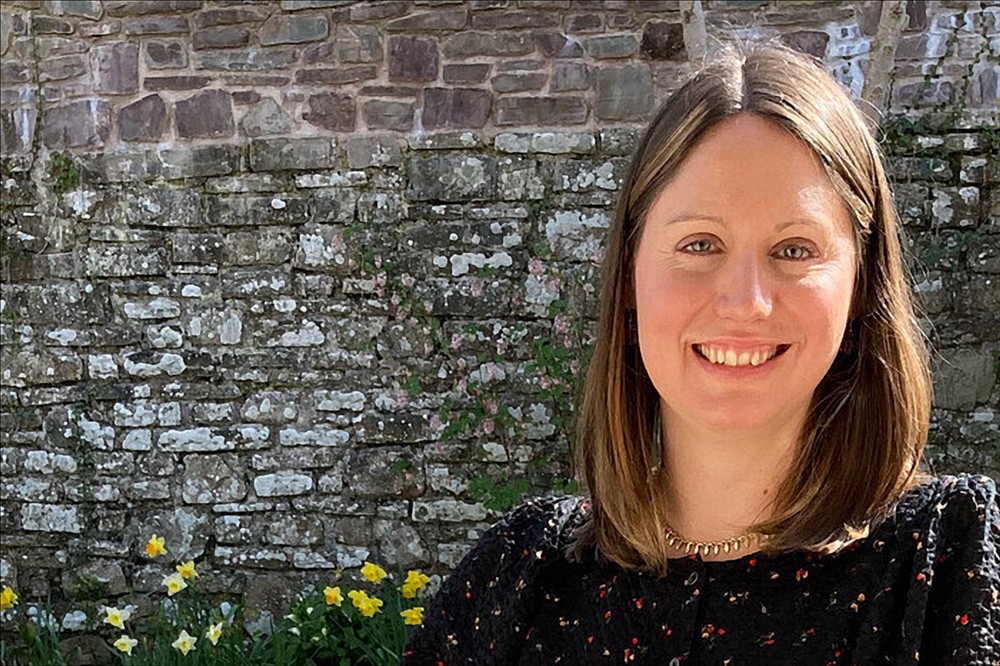 Martin Shipton
The controversy surrounding the Welsh Government's decision to buy a farm in Powys to help the Green Man music festival has led to a toxic environment in the local area, according to a councillor who has been a victim of abuse.
Opposition parties at the Senedd have opposed the purchase of Gilestone Farm near Talybont-on-Usk at a cost of £4.25m, questioning whether it represents value for money and pointing out that the farm was bought before a full business plan had been delivered by Fiona Stewart, the owner of the festival, and her team.
The Welsh Government has defended its decision to buy, stating that it will enable sustainable development work to take place as well as farming activities and a "range of other things that would allow them to keep the operation in Wales."
Now Liberal Democrat councillor Anita Cartwright, who represents Talybont on Powys County Council, has spoken out on social media and to Nation.Cymru about the bullying and harassment she has encountered from some of the plan's opponents.
In a series of tweets she said: "Over the last week I have been the victim of attempts to undermine democracy by discrediting me with lies. Sharing "untrue and defamatory statements" with a third party, including via email, is an offence.
"Sadly I am not the only one to have fallen foul of bullying and aggressive behaviour with many residents reporting harassment. We do not need to suffer alone. Please reach out to me if you have also been a victim so that we can support each other.
"It is sad that society has regressed so far that individuals think that this kind of behaviour is acceptable. I was voted in on a manifesto of community and environment. Our way through these testing times is not to attack each other but to come together."
Pressure group
When we asked her to explain further, Cllr Cartwright said: "It is unfortunate that a local pressure group has taken to trying to undermine my reputation and that of Talybont Community Council. This has been in reaction to attempts to maintain a neutral position on the proposed development at Gilestone Farm, while facts emerge.
"My focus is on listening to all members of the community and taking forward the concerns around noise, traffic and environmental protection. To negotiate a mutually beneficial outcome for residents, both in the village and across our corner of mid Wales, as well as for the stakeholders in the project.
"The abuse encountered has taken many forms from spreading untrue and defamatory statements of conflicts of interest to a constant barrage of threats and aggressive criticism, designed to undermine and discourage. Wearing recipients down until they feel their only option is to resign. I am however determined to see my term through and fight for the causes that I was elected on, those of restoring the natural environment and strengthening rural communities.
"I don't believe that this brand of nasty politics is the only way forward, although it has increasingly become acceptable following some abhorrent role models in Westminster. We need to remember that we can disagree and question respectfully.
"Across the divisions we share the same commitments to the environment and to the village community. I hope that rifts can be healed and trust rebuilt, paving the way for open dialogue. A lack of information on the proposal has heightened tensions but we can change the tone of communication and work together during the forthcoming statutory consultation process on planning and licensing, when more details will become available."
Resigned
Meanwhile one of the leading opponents of the Gilestone scheme has resigned from Talybont Community Council after it issued a statement dissociating itself from him after he verified the results of an anti-Gilestone poll run by the Usk Valley Conservation Group (UVCG).
Cllr Craig Burdon had claimed he was acting in an official council capacity when he verified the results.
The community council said in its statement: "With regards to the publication of the results of the UVCG Poll on the UVCG website and any other public forums, where it was reported: 'The poll has been verified by the acting head of the Talybont Community Council, Councillor Craig Burdon, with review of the process and responses. Councillor Burdon has confirmed the result is an accurate representation of the returns.'
"The community council wants it made clear that the community council has no involvement with the UVCG, and that no community councillor is a member of UVCG.
"Councillor Craig Burdon's role in verifying the poll was carried out in a personal capacity as a member of the public. He did not carry out the verification as a community councillor.
"At no time did the community council provide him with the authority to undertake this role on its behalf.
"Talybont-on-Usk Community Council was not involved in conducting the poll, however the community council will continue to listen to residents' views and represent all residents' perspectives and attitudes, when more details are known, concerning the Welsh Government's purchase of Gilestone Farm.
"It is, then, the intention of the community council to conduct its own community survey."
Mr Burdon has been invited to comment.
---
Support our Nation today
For the price of a cup of coffee a month you can help us create an independent, not-for-profit, national news service for the people of Wales, by the people of Wales.