News
Councillor urges locals to engage with consultation on regulation of second homes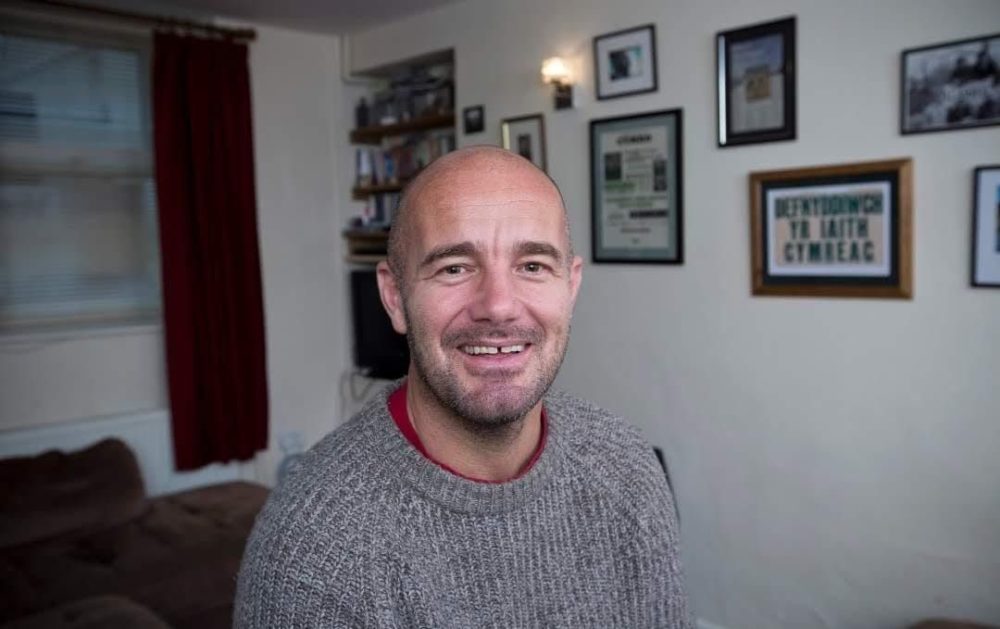 Siân Williams
The councillor who has responsibility for housing in a local authority which has the highest number of second homes and holiday lets in Wales believes it is "crucial" that a cross section of society make their views known in a consultation on how to regulate second homes and holiday lets.
Last year, as part of measures to seek to manage the impact of second homes and short-term holiday lets on communities, the Welsh Government introduced changes to planning legislation.
This includes an amendment which introduces three new classes of use: main home, second home and short-term holiday lets.
In order to prevent any unrestricted change of use Local Planning Authorities have the power to serve what is known as an Article 4 Direction.
Cyngor Gwynedd is currently consulting on its Article 4 Directive and is asking people to fill in an online questionnaire available on www.gwynedd.llyw.cymru/artcile4 before the closing date of 13 September.
Councillor Craig ab Iago, who is responsibility for housing on the council's cabinet, said people with what he calls "a vested interest" will not to hold back from taking part in the consultation:
"But it's crucial that we hear – not only from people who own second homes – but also from a wide variety of people from all backgrounds as well," he said.

Tools
Mr ab Iago described the Article 4 Directive as: "A set of tools to sort out and manage the housing emergency in our communities. We don't have enough houses … because we haven't been building enough houses over the last 30 years.
"People from outside of our communities earn more and have more money than us – we are competing against them for a limited number of houses."
He said he has nieces and nephews who earn about £19,000 a year, adding: "They're competing for the house next door to me with somebody who lives in Kent and has a portfolio of Airbnb's and just sees the property as a way of making money."
If the council decides to adopt the Article 4 Directive next year, Mr ap Iago said: "When that guy from Kent buys that house, he will have to come to us and ask us if he can turn it into a business opportunity instead of a home.
"If we don't regulate and if we say no to Article 4 then we (will not) have the ability to give our children some sort of sustainable future.
"We need our young people to stay and work here – at the moment we are losing about 90 young people a month – they are leaving and not coming back. We have the right to live in our communities and that's what Article 4 is on the way to do. This is a journey and we have to start somewhere."
Abersoch
In research conducted for the Welsh Government on the impact of second homes, Dr Simon Brooks noted that within Gwynedd itself, the Llanengan ward – which included Abersoch, and has since been renamed the Llanegan gyda Abersoch ward – had the highest percentage of second homes in all of Wales in 2020.
Councillor John Brynmor Hughes who represents the ward on Cyngor Gwynedd and opposes the changes, said that the controversy surrounding the Article 4 is so intense that he's considering whether or not to continue as an elected representative.
"To be honest, with this Article 4 on top of the council tax premium (on second homes) I'm questioning whether it's worth the hassle of being a councillor. I don't need the money – I didn't leave the house (on Bank Holiday Monday) because I wanted to be left in peace."
Mr Hughes, who lives in Abersoch, added: "Tourism and second homes provide work around here" but conceded that people are leaving the area because they are priced out of the local housing market.
"Loads of Pen Llŷn youngsters are leaving in droves for New Zealand and Australia – my own daughter is one of them. Some return but some don't come back at all."
---
Support our Nation today
For the price of a cup of coffee a month you can help us create an independent, not-for-profit, national news service for the people of Wales, by the people of Wales.