News
Councillors resign their seats after being challenged by Nation.Cymru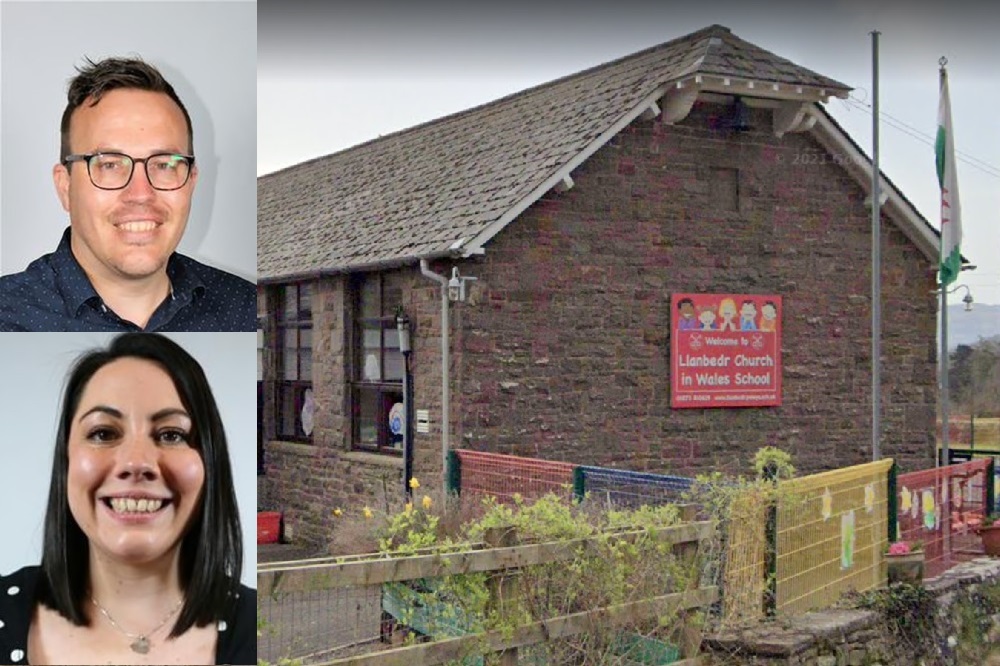 Martin Shipton
A husband and wife team have decided to resign their seats on Powys County Council after being asked by Nation.Cymru why they were staying on as members after moving to a new home more than two hours drive away.
Matt and Sarah-Jane Beecham were elected in May 2022 as Liberal Democrat councillors representing Crickhowell with Cwmdu and Tretower on Powys County Council.
But they resigned from the Lib Dem group earlier this year and have been sitting as unaffiliated independent councillors on the authority.
In August they moved from Crickhowell to Pembrokeshire and there has been speculation about whether they will resign their council seats.
But Cllr Matt Beecham, a university law lecturer who works online, told us initially that he and his wife intended serving out their term of office until 2027.
They were each paid £17,600 per year for their council work.
Cllr Beecham said: "When we campaigned for election last year, we wanted to save the primary school attended by our daughter, which was under the threat of closure.
"As campaigners, we examined all the possible ways in which we thought the school could be kept open. We came across an option in Pembrokeshire where three village schools were saved by being grouped together and sharing resources.
"We were very disappointed when the council cabinet in Powys decided to press ahead with the school closures, despite the promises made before the election. We came to the conclusion that the right thing for us to do was to resign from the Lib Dem group, and that's what we did."

Stable education
Cllr Beecham said he and his wife had then thought very seriously about the best way of securing a stable education for their daughter.
He said: "She'd already had to move primary school once and we wanted her to have some continuity. We therefore thought it would be a good idea to move to Pembrokeshire and relocate to one of the schools that was kept open by being grouped together with other schools in the area.
"From a work point of view it was fine. I used to work for the University of West of England in Bristol, travelling there several days a week. I then moved to the University of Law, where all the teaching is online and it doesn't matter where I'm located.
"So far as our council work is concerned, all that's changed as a result of our moving is that we have a longer commute. When we lived in Crickhowell, we attended all our council meetings online. It didn't make sense for us to drive all the way to County Hall at Llandrindod Wells, costing a lot of money in mileage. We now attend Powys council meetings remotely from our new home in Pembrokeshire and there's no problem.
"In terms of representing people, there isn't a problem either. Most of our contact with constituents is online, including email. If anyone wants to see us in person, we're very happy to make arrangements to go and see them in the ward."
Cllr Beecham said that when he and his wife had been elected, they had wanted to achieve something tangible, by helping to save their daughter's school. He said: "We've talked this over and still want to be in the position of looking back at the end of our term of office and saying, 'We've achieved something positive'. What we're working on at the moment with council officers and the town and community councillors in the area is trying to improve the parking situation in Crickhowell town centre.
"Sarah-Jane is working full-time for the communities we represent, albeit at a distance and online. We believe we can represent people just as well from where we're living now as we did when we were living in the ward, even though it may be more than two hours drive away. We still have more than three and a half years of our term to serve and we won't let people down."
Local community
But Fay Jones, the Conservative MP for Brecon and Radnorshire, disagreed.
"In my view the only way to represent people is to live among them in the local community," she said. "You can't do that remotely when you live so far away.
"I think it's quite wrong for these councillors to be picking up more than £35,000 a year between them when they now live in Pembrokeshire.
"I know they've left the Lib Dems now, but what really sticks in my craw is that before the election the Lib Dems were claiming they were going to save these schools, but then went ahead and closed them anyway. It was an amazing piece of brass-neckery."
Later Mr Beecham contacted us to say he and his wife had discussed the matter again and decided to resign their seats on the council after all.
He said: "We've emailed the council's monitoring officer to say we want to resign."
---
Support our Nation today
For the price of a cup of coffee a month you can help us create an independent, not-for-profit, national news service for the people of Wales, by the people of Wales.