News
Council's leader criticised during public meeting for use of the word 'indigenous'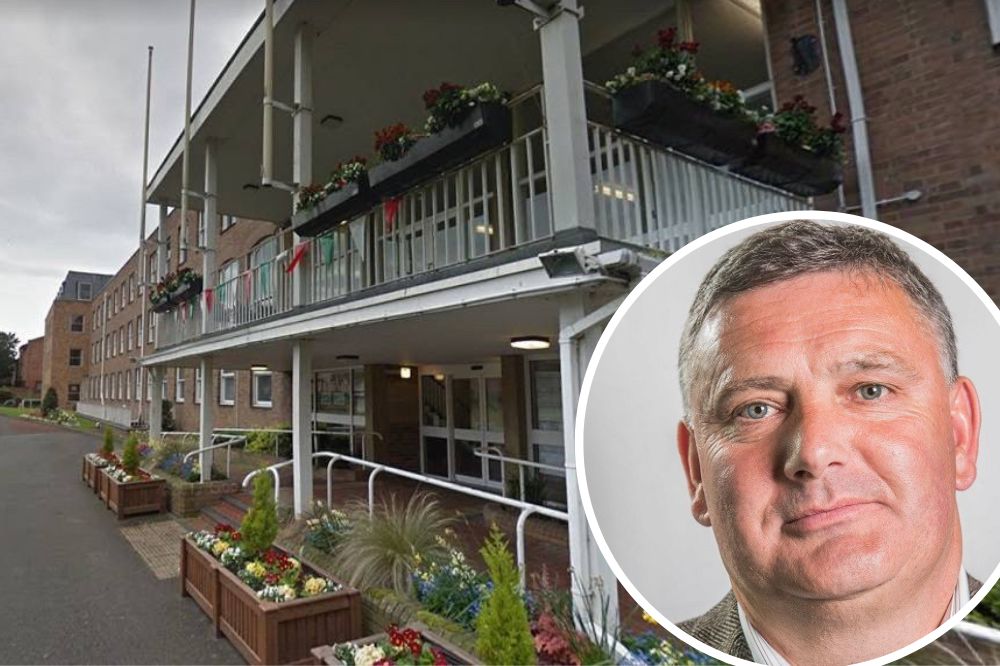 Rory Sheehan, local democracy reporter
Wrexham Council's leader was criticised during a public meeting for his use of the word 'indigenous' when describing people on the housing waiting list.
Leader of the council, Mark Pritchard, and opposition Labour group leader, Ruabon Cllr Dana Davies, clashed at a meeting of the authority's executive board during a discussion about the future of the old vicarage site in Rhosddu.
The council's administration hopes the site can be used for social housing to reduce its waiting list.
Earlier Cllr Davies had asked whether a feasibility study could scope out more areas of the city that may be suitable for social housing, as she described the private rental sector as "collapsing" and stated that "affordable isn't affordable anymore".
She asked about the waiting list and those in need of priority housing.

Divisive
But when Cllr Pritchard, who was chairing the meeting, talked of the pressure on the authority to house both local people and refugees as part of the Welsh Government's sanctuary programme, Cllr Davies took exception to his use of the word 'indigenous', feeling that it was divisively pitting groups of people against each other.
Cllr Pritchard said: "I've heard what Cllr Davies says and agree with some of the things she said. But I think we need to look at this, the bigger picture here.
"The Welsh Government announced this country as a country of sanctuary. I have no problem with that, I take it on board.
"But with that announcement comes pressure to all local authorities across Wales. I believe we lead the way in Wales in some areas with refugees and Syrians etc."
He added: "What about our local indigenous people? People we represent who live in our wards who are waiting for a long time on the housing list. There is pressure on them as well.
"We've got to balance this fairly across everywhere within Wrexham, the homeless, the refugees but also our local indigenous people who we represent who sit patiently waiting and waiting and waiting.
"We've got to be careful that we don't forget our local indigenous people, and that's important. If we don't get the balance right, we'll have problems for obvious reasons."
Before Cllr Pritchard could move on, Cllr Davies interjected to express her disgust.
She said: "Chair, I just want to say shame on you, putting people against people."
Cllr Pritchard immediately asked for an apology, saying: "Cllr Dana Davies can I ask you to apologise for that remark please?"
Cllr Davies refused to apologise, saying: "I didn't talk about indigenous people and people coming here as part of the sanctuary programme. I don't need to apologise Cllr Pritchard."
The meeting was then adjourned for a private discussion between Cllr Pritchard, Cllr Davies and the council's legal officer.
The meeting resumed about 10 minutes later with councillors continuing to discuss the agenda item. No public apologies were made, or any reference made to the prior incident by either Cllr Pritchard or Cllr Davies.
---
Support our Nation today
For the price of a cup of coffee a month you can help us create an independent, not-for-profit, national news service for the people of Wales, by the people of Wales.