News
Country house rave organiser claims disturbance will be limited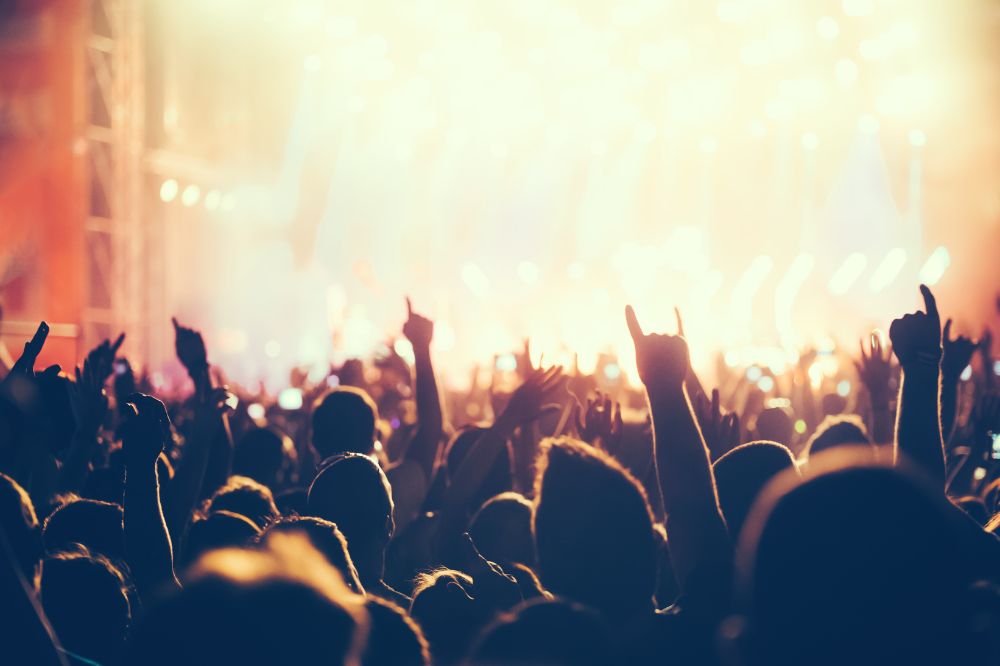 Richard Evans, local democracy reporter
The organiser of a weekend-long country house rave has promised residents that noise mitigation provisions will keep the disturbance to a minimum.
Earlier this week, the Local Democracy Reporting Service reported how residents in Dolwen complained about the three-day dance music festival planned at Coed Coch.
On-Kilter 2023 is set to take place at the Georgian manor house featuring a wide selection of DJs – if Conwy's licensing department grants permission.
But residents living nearby fear the event will cause disturbance with many raising objections on social media, citing Conwy issuing a noise abatement notice for a similar event held at the Dolwen venue by the same organiser, OK, in 2021.
This year's event is set to take place on Thursday 13 July, Friday 14 July, Saturday 15 July, and into the early hours of Sunday 16 July with camping on the grounds.
But event organiser Archie Fetherstonhaugh said everything was being done to keep the noise to a minimum.

Acoustics
Mr Fetherstonhaugh explained 2021's festival, held at the same venue, was a pilot and that lessons had been learned.
"There is a small but very vocal group of opposition, and that's fine. That's what we deal with," he said.
"The reason for the pilot event (in 2021) was to find out what were the gaps in our knowledge, and one of the major ones was noise mitigation.
"I'm not a sound engineer, so our attempts during the pilot event to mitigate noise were not spot on, so since we've brought in a lot of contractors and outside voices to help us with this.
"We are working with F1 Acoustics, who are an industry leader in noise diagnostics, and they've produced topographical maps, population maps, so we know where to place the sound systems and in which direction to point them to minimise disturbance.
"They've also advised us on specific types of sound systems, so (before) we were using big, depressive rock n' roll sound systems called long-throw, and we are now using what are called short-throw systems, so they don't disturb people we are not trying to play music to."
He added: "The main thing I tell locals who are concerned is we've talked to a lot of people who know a lot more about this than we do, and they have assured us – and the council have come back to us – and they won't give us a licence if they don't believe us – and they believe in our process."
Showcase
Mr Fetherstonhaugh was excited about the upcoming event and claimed North Wales was being 'showcased'.
"It (the event) is exciting. It comes with a lot of anxiety when you are running events. We want to give artists who we feel are underestimated a platform to collaborate and express themselves, and that is why we do it," he said.
"Usually, it is a young crowd in their twenties, very diverse and gender positive, people from the scene that has evolved around dance music and the community aspect, music and art in the underground.
"We are going after a demographic from all over the country, so if locals want to come, they are welcome to buy a ticket. But it is not necessarily our target audience."
He added: "We want to bring all of these people from all over the country to North Wales. We want to showcase North Wales in a big way.
"We are using local foods. We have a pop-up restaurant that is cooking lamb that was raised on the field that we are on. We are buying all of our produce locally. We are buying local beer. Snowdon Beer is our main drink. We are using local contractors, local suppliers, in every way we can."
---
Support our Nation today
For the price of a cup of coffee a month you can help us create an independent, not-for-profit, national news service for the people of Wales, by the people of Wales.