News
Countryside charity warns against Senedd snare ban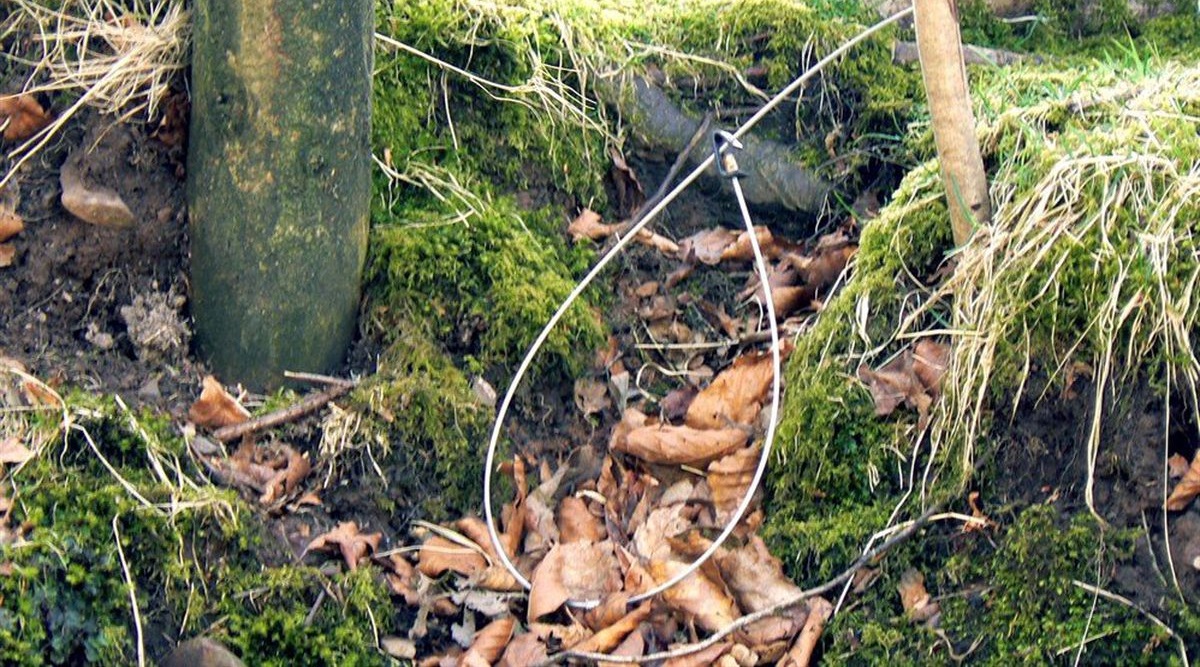 A countryside charity has warned that a Welsh Government ban on "humane" fox traps risks the extinction of curlews and other endangered species in Wales.
Earlier this month MSs voted to ban all kinds of snares as part of the stage three debate on the Agriculture (Wales) Bill.
The vote follows over five years of campaigning by the League Against Cruel Sports and other animal welfare bodies including the RSPCA and Animal Aid, however The Game and Wildlife Conservation Trust (GWCT) claims the ban on Humane Cable Restraints (HCRs) to protect breeding curlew goes against scientific evidence.
Matt Goodall GWCT Cymru Advisor and Head of Education, said: "Our research demonstrates the conservation benefits of predation management to many species and that the HCR plays an incredibly important role within this management.
"Given the scientific evidence, we are deeply concerned that the future of species such as curlew, lapwing and black grouse in Wales has been dealt a hammer blow by this decision. Curlew are forecast to become extinct as a breeding bird in Wales by 2033. It is very sobering and extremely sad to think our children and grandchildren will never witness this iconic species breeding in Wales."
The GWCT says its research demonstrates curlew, lapwing, golden plover, black grouse, hen harrier, red grouse, grey partridge, and brown hare, all Section 7 species under the Environment (Wales) Act, are capable of population recoveries when predation management includes HCRs.
The Upland Predation Experiment demonstrated curlew increased from 15% of pairs fledging young to 51% of pairs fledging young, enough to increase the population and it says it is highly likely the conservation successes of that experiment would not have been achieved without the use of HCRs.
The average percentage of foxes caught in such restraints as part of culling efforts in nine other successful conservation projects across the UK was 37%.
These include a north Wales moor where 80% of foxes were caught by HCR resulting in 93% of curlew pairs fledging young.

Vital
The trusts says this evidence shows HCRs are vital for the conservation of vulnerable species largely because there is no other method which enables fox management during the crucial bird breeding season when tall vegetation limits opportunities for shooting.
It also says the decision to ban HCRs reflects "a lack of understanding of the practical complexities of both fox management and vulnerable species conservation".
During the Senedd debate on four amendments that would have exempted so-called humane cable restraints from the ban and created a licensing system, Welsh Conservative MS Sam Kurtz argued that while his group accepted that most snares were cruel and should be outlawed, there was a need to trap humanely predators that preyed on endangered species including curlews.
Welsh Labour MS Vikki Howells, a long-time campaigner for a ban on snares, said: "The UK is one of the few countries in Europe which still permits snaring. I'm delighted that the Welsh Government has put forward proposals to change this. I'm also very pleased to have played a part in developing this proposal, not least through serving on the Economy, Trade and Rural Affairs Committee.
"The evidence that has been presented to our committee throughout the process has been clear and unequivocal. Snares are cruel, vicious and indiscriminate. They maim and inflict horrific injuries and their use can be lethal. These animal welfare points are made not just by charities or campaigning organisations, but also by the body representing vets.
"Moreover, as research commissioned by Defra has established, seven out of 10 animals caught are not the intended targets. Rather they can be domestic animals, farm animals and protected species."
Cruel 
Welcoming the Senedd vote, Will Morton, head of public affairs of the League Against Cruel Sports said: "Wales is leading the way in animal welfare by being the first country to ban these cruel and indiscriminate traps.
"We thank the thousands of campaigners who are backing the ban in Wales and the MSs who gave cross party support to make it become a reality."
Polling carried out by YouGov in January 2021 showed that 78% of the Welsh public wanted snares to be made illegal.
Mr Morton added: "The ban on the use of snares will protect wild, farmed and domestic animals from falling victim to these brutal devices, a move that will be welcomed by the vast majority of the Welsh people.
"The next step is to lobby the UK and Scottish governments to follow the precedent set in Wales and to ban these barbaric devices."
---
Support our Nation today
For the price of a cup of coffee a month you can help us create an independent, not-for-profit, national news service for the people of Wales, by the people of Wales.