News
Court confiscates over £18,000 from ringleader of prolific Teifi poaching gang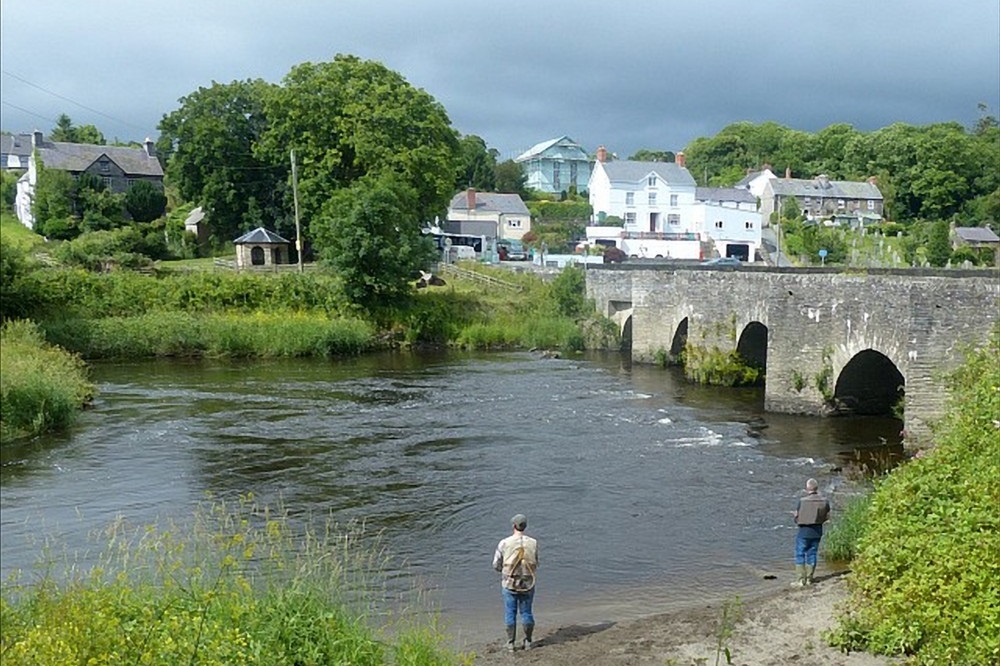 The ringleader of a prolific Teifi poaching gang has had £18,524.25 confiscated to pay for a portion of the financial gains he made from his criminal activity.
The money was confiscated from Emlyn Rees, of Cenarth in Ceredigion after a Swansea Crown Court Judge granted the application for confiscation made by Natural Resources Wales (NRW).
Mr Rees was found guilty of illegal fishing in 2022 after charges were brought by NRW.
NRW then made a successful application under the Proceeds of Crime Act to confiscate the  financial gains from Mr Rees' poaching activities.
In July 2022, a Swansea Crown Court Judge ordered that £61,791.50 should be confiscated from him.
As Mr Rees was unable to pay the sum for confiscation, he was made to pay a nominal sum of £1.
The remaining debt would be confiscated if he came into money or assets in the future.
As Mr Rees was due to inherit some money, NRW made an application to confiscate that money to pay towards his court ordered obligation.
On Friday (28 July) Mr Rees was given 3 months to pay the £18,524.25 as well as a 9 month prison sentence in default.
The amount confiscated from Mr Rees does not cover the entirety of the court ordered confiscation amount, and the remaining debt will be confiscated from Mr Rees if he again comes into money or assets in the future.

Legal duty
Ann Weedy, Mid Wales Operations Manager at Natural Resources Wales (NRW) said: "We have a legal duty to protect the natural environment in Wales, and that includes enforcing fishing laws.
"Mr Rees' illegal actions have had a staggering impact on the already vulnerable stocks of salmon and sea trout in the Teifi, and he must face the consequences of his actions.
"Today's outcome demonstrates that we continue to assess offenders, like Mr. Rees who have outstanding confiscation orders under the Proceeds of Crime Act and will recover debt when they have relevant funds or assets available."
Mr Rees kept a detailed ledger of his illegal catches. Over a seven-year period, 373 dated entries of fish capture were made detailing the number and weights of the fish caught, which included 989 sea trout and 302 salmon.
The illegal fishing undertaken by Mr Rees and his associates between 2013 to 2020 has led to the loss of an estimated 686,534 salmon eggs and an estimated loss of 2,285,164 sea trout eggs, representing a massive loss in breeding potential.
---
Support our Nation today
For the price of a cup of coffee a month you can help us create an independent, not-for-profit, national news service for the people of Wales, by the people of Wales.