News
Cowboy solar panel installers flood the market as energy costs soar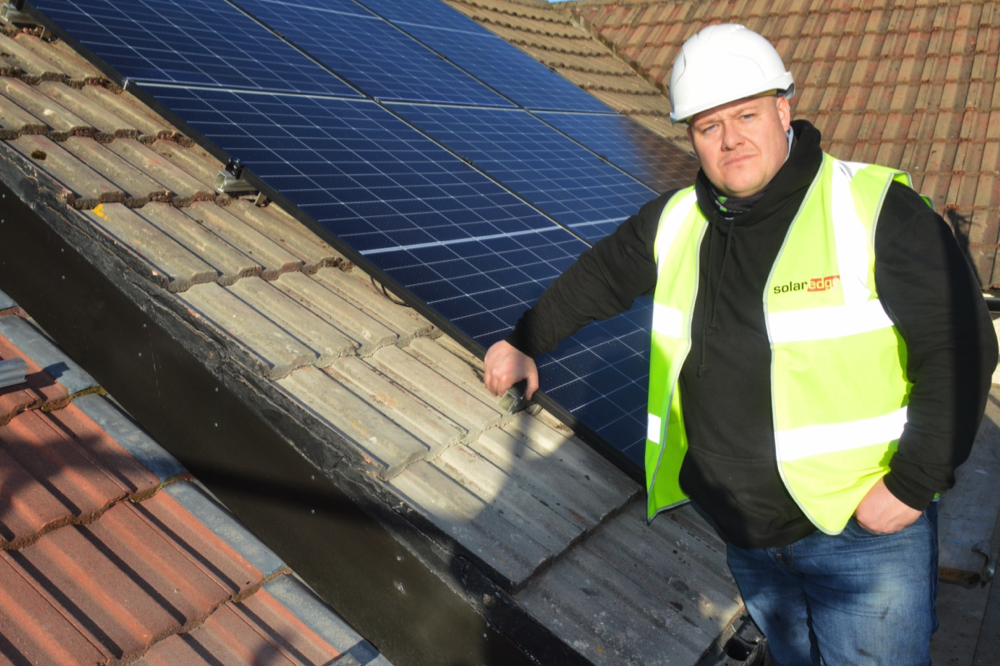 Consumers must ensure they are not in the dark when buying solar panels and energy products following a rise in cowboy installers.
Concerns have been raised that following the spiralling cost of gas and electricity, unlicensed and inexperienced companies are entering the market and capitalising on the boom of green energy alternatives.
Gareth Jones, Vice President for the Federation of Master Builders Wales and Managing Director of Carbon Zero Renewables said he wants to "shine a light" on the possible pitfalls facing homeowners.
Gareth Jones said: "The industry has seen a rise in the number of installers popping up out of nowhere and disappearing again, which, if there is an issue with the panels, leaves the customer with nowhere else to go.
"We are also hearing of more and more people buying solar panels online and trying to install them themselves, which is a bad idea as insurance companies recommend all installations are done by qualified and certified experts.
"The long-term benefits of renewable energy are positive from an economic and environmental perspective, so people are better doing things the correct way with a credible supplier the first time, so they don't have to do it again at extra cost."
A Net Zero Ambassador for the north Wales Mersey Dee Business Council's new Net Zero North Wales network, Gareth added: "The number of calls we've had from homeowners wanting advice because they haven't been given the correct guidance and the installer isn't around anymore, is quite frightening.

Frightening
"This happened in 2015 when there was a similar problem, an influx of new suppliers flooded the market, sold the cheapest products, made some money, and disappeared.
"Given the cost-of-living crisis people cannot afford to be duped, they must do their research and due diligence because this isn't like buying a toaster, it's a big investment that if done right can save money and lower your carbon footprint."
Gareth also revealed – following a Freedom of Information request – that fire crews battled an average of 10 solar panel-related fires each month this year across the UK.
"It is so important people have the safest equipment installed or the very least fitted by an accredited company.
"The average solar panel claim can cost around £8,000 and one claim in 2020 caused £1.5million of damage and made 30 people temporarily homeless at a block of flats in Kent.
"You need to know what you are buying and what the warranties are, this is really important. If it goes wrong who is the warranty with?"
Gareth also stressed the difference between a 10-year guarantee and a 10-year warranty; the guarantee is done by a third party – such as an insurance company – and the warranty by the company, but if the company no longer exists where do you turn?
He added: "There is a lot of ill advice out there and let's be honest, how many people check what panels are on their roof, or know what happens if one breaks?
"One size does not fit all when it comes to renewable energy, every property is different, so every system needs to be as well – if anyone has any concerns please get in touch because it's time we came together and resolved this issue at a time when so many families are already struggling."
---
Support our Nation today
For the price of a cup of coffee a month you can help us create an independent, not-for-profit, national news service for the people of Wales, by the people of Wales.