News
Cranogwen statue finally revealed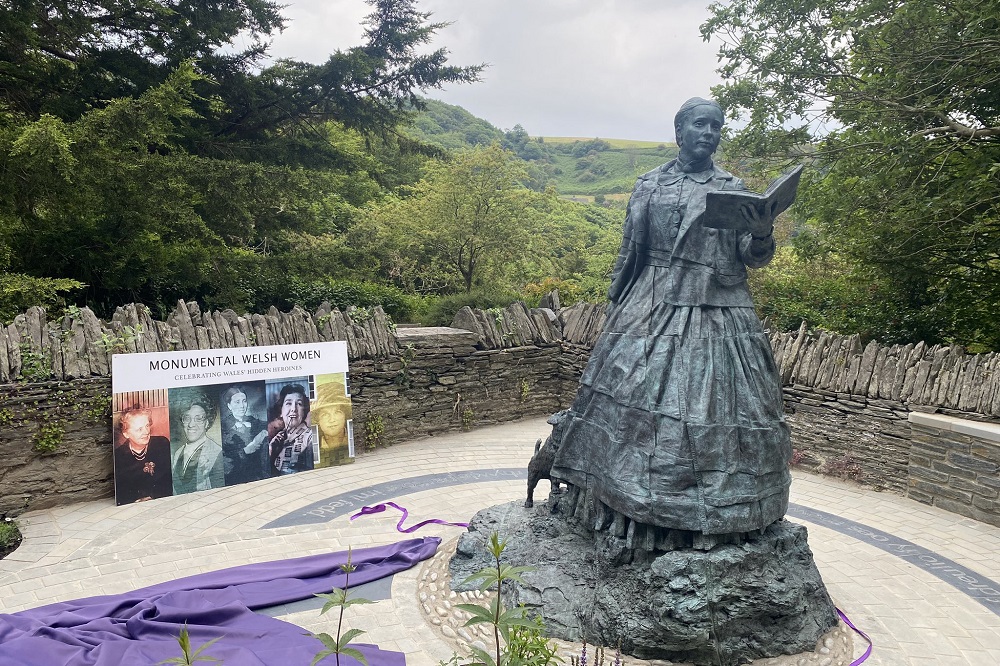 The stunning new statue of Cranogwen, erected in Ceredigion, has finally been revealed as part of a long and successful campaign to commemorate women in Wales.
The life-size bronze statue is placed at Llangrannog Welfare Memorial Garden, which is on the road down to Llangrannog beach.
Designed and created by renowned sculptor Sebastien Boyesen, the statue represents Cranogwen's extraordinary life and her many and varied achievements.
Echoing Cranogwen's encouragement of female talent, Keziah Ferguson, a promising female sculptor has been mentored during the project by Boyesen, working with him on the commission
Local and national historical figure Sarah Jane Rees was best known for her bardic name Cranogwen, and referred to by Professor Deirdre Beddoe as "the most outstanding Welsh woman of the nineteenth century".
She was a prominent mariner, poet, journalist, preacher and campaigner and the first woman to win a bardic prize at the National Eisteddfod.
Just moments ago, Monumental Welsh Women revealed the new statue, proclaiming Croeso gartre, welcome home Cranogwen.
Croeso gartre Cranogwen! Sebastian Boyesen's wonderful statue of the 'most outstanding Welsh woman of the nineteenth century' has been unveiled in Llangrannog.#MonumentalWelshWomen#5Women5Statues5Years#HeiddenHeroines pic.twitter.com/kTG0diAGtP

— Monumental Welsh Women (@women_welsh) June 10, 2023
Ambition
The campaign to place the statue in Llangrannog has been the work of Cerflun Cymunedol Cranogwen Community Monument, a subgroup of the Llangrannog Welfare Committee, in partnership with Monumental Welsh Women.
Monumental Welsh Women have made it their mission to increase the number of public statues of real women in Wales.
The ambition was to erect five statues in five years and this statue of Sarah Jane Rees is the third of a named Welsh woman elected in the country.
A statue of Betty Campbell was unveiled in Cardiff in September of last year and a statue of Elaine Morgan was unveiled in Mountain Ash on March 18.
They have two have more statues to create to complete: Lady Rhondda in Newport and Elizabeth Andrews in Mountain Ash.

Extraordinary life
The latest sculpture commemorates Cranogwen's extraordinary life and her many and varied achievements, made despite the widespread sentiment against women working outside the home and with the limited opportunities available to them in the late 19th and early 20th century.
The celebrations leading to the unveiling of the statue included poetry readings by National Poet of Wales Hanan Issa and Bardd Plant Cymru Casi Wyn.
National Poet of Wales Hanan Issa & Bardd Plant Cymru perform their incredible poem dedicated to #Cranogwen pic.twitter.com/xGo13aSIuH

— Monumental Welsh Women (@women_welsh) June 10, 2023
Procession
Acclaimed artist Sebastien Boyesen, who was commissioned to complete the design after campaigners hit a £20,000 online fundraising target, spoke at the ceremony.
This was followed by a procession from the Urdd Centre through the village of Llangrannog to the site of the statue.
The #Cranogwen procession is underway, walking from the Urdd Centre in Llangrannog to the village to unveil the statue #MonumentalWelahWomen #HiddenHeroines #5Women5Statues5Years pic.twitter.com/ANferqe37I

— Monumental Welsh Women (@women_welsh) June 10, 2023
Inspire
Helen Molyneux, founder of Monumental Welsh Women group said: "Our Mission is to celebrate female ambition and success by commemorating the achievements of great Welsh Women – and to inspire the next generation of great Welsh women.
"This permanent memorial of Cranogwen will stand in the heart of her beloved community of Llangrannog, and will serve as both commemoration of a remarkable, brave and pioneering woman and her many groundbreaking achievements and as inspiration to all of us who come after her."
Anne-Marie Bollen from Cerflun Cymunedol Cranogwen Community Monument said: "Cranogwen would be proud of the community in Llangrannog who've come together actively and inclusively during this campaign, a small community with a big heart.
"Our genuine thanks to each and every supporter. As with previous generations, those to follow will also be inspired by Cranogwen."
Elin Jones MS, a member of the Sculpture Steering Committee said: "Cranogwen achieved so much locally, nationally and internationally and did that at a time when it was not acceptable for women to do such things.
"We hope that unveiling the statue with a creative celebration will be a way of paying a well-deserved tribute to an outstanding woman."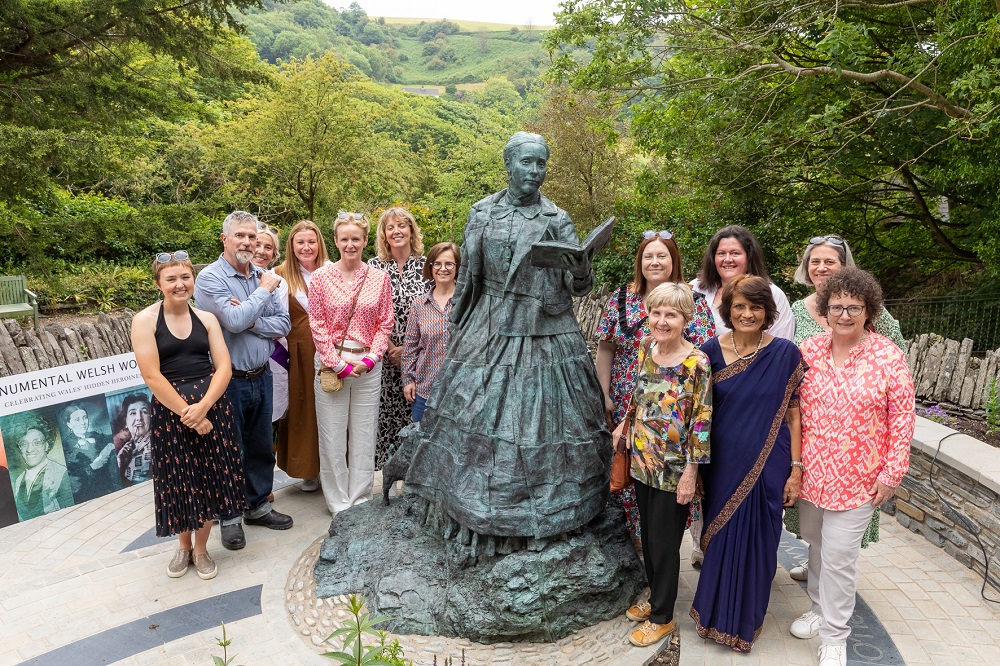 Studious
Speaking to Welsh author Rhiannon Lewis for Nation.Cymru, Sebastien Boyesen said: "We were given a brief. The Monumental Welsh Women wanted her portrayed at the height of her profession, as a mature woman, not as a young woman.
"I would have loved to meet her. You can imagine her in the evenings talking about art and culture. She would have understood other artists."
Helen Boyesen said: "We wanted the statue to convey the fact that she was studious, she was strong, very sure of herself but not aggressive.
"We wanted the statue to convey a feeling that she is inviting you to be part of what she's doing. She wanted to engage with people, to break barriers."
You can read the full interview here.
---
Support our Nation today
For the price of a cup of coffee a month you can help us create an independent, not-for-profit, national news service for the people of Wales, by the people of Wales.