News
Crime-fighting councillor stands for police commissioner role
//= do_shortcode('[in-content-square]')?>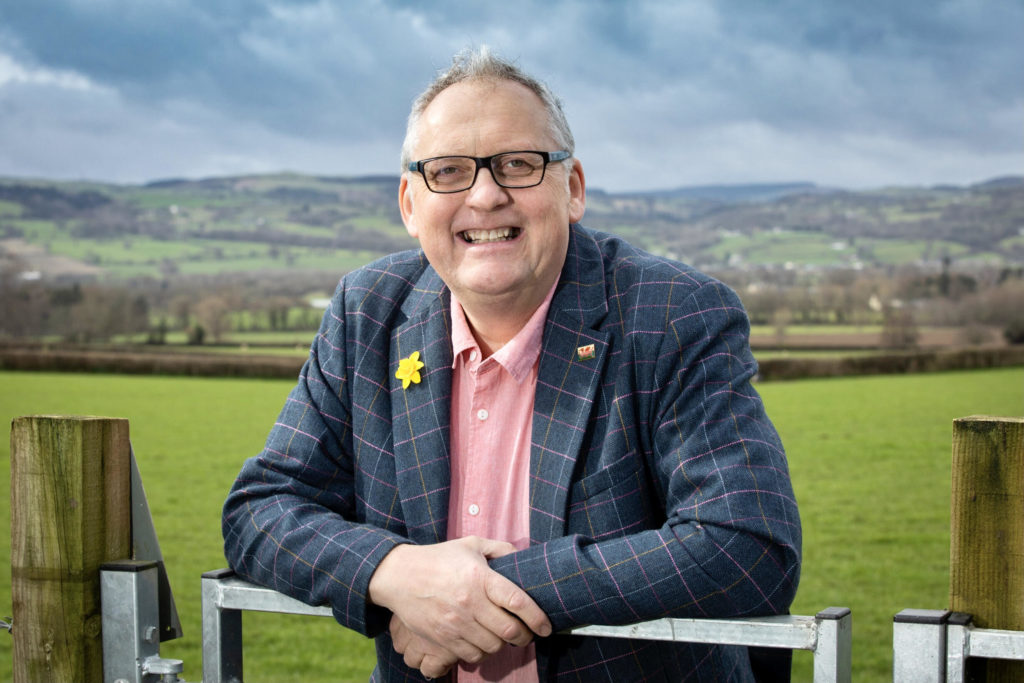 A crime-fighting councillor has announced he is standing to become the next North Wales Police and Crime Commissioner.
Denbighshire County Councillor Mark Young, who is standing as an independent candidate, hit the national headlines back in 2015 when he patrolled the town centre of Denbigh on three consecutive nights after a spate of burglaries and vandalism.
According to Mark, he was frustrated because of a lack of bobbies on the beat.
As a result of his campaign, the then police and crime commissioner, Winston Roddick, requested a meeting with him to discuss how they could keep Denbigh safe.
It led to the setting up of a new partnership with North Wales Police which had a positive impact in reducing crime in the town.
Mark, a chair of the Safer North Wales Partnership Board, has pledged to put the people of the north ahead of party politics to represent them "with no fear, no favour, no politics"
The father-of-one, and owner of Denbigh Chocolate Shop, is Denbighshire County Council's lead member for Safer Communities, Public Protection and Domestic abuse, including chair of Denbighshire's CCTV Partnership.
He is also chair of a youth charity and a Board member of the vale of Clwyd branch of the mental health charity MIND.
Mark said: "After working with the present commissioner, Arfon Jones, for a number of years, it would be an immense privilege to take on this role and carry on his positive work.
"As an independent police and crime commissioner, I would be able to serve the people unlike other candidates who would have to serve their political masters in Cardiff or Westminster – or both.
"I am the candidate who can keep the political parties out of running North Wales Police.
"Rather than being subservient to vested political interests, I will always put the people of North Wales first."

'Ideally qualified' 
Mark added: "I believe I am ideally qualified for the role of North Wales Police and Crime Commissioner.
"My credentials include working to create safer communities and tackling domestic abuse.
"As chair of the Safer North Wales Partnership Board, I already work with current North Wales Police and Crime Commissioner Arfon Jones, North Wales Police, the Health Board, Fire & Rescue service, Probation and other key partner organisations.
"I have the knowledge, the understanding, the energy and the determination to be the next police and crime commissioner.
"I absolutely understand the role which is to support and professionally challenge when needed to get the best outcome for our communities.
"I will scrutinise the work of the force and hold the Chief Constable to account to ensure that North Wales Police operates at the optimum level to keep our communities safe across North Wales.
"Working through the pandemic, I fully understand the challenges and commitment needed to be a successful police and crime commissioner.
"I am the ready-to-go candidate and I would relish the opportunity to represent the people of North Wales with no fear, no favour, no politics."
Mark's manifesto pledges ahead of the election on May 6 include:
Continue combating county lines drugs gangs, modern slavery and child exploitation whilst effectively working with neighbouring Police Forces in England and Wales
Fighting cybercrime and fraud with a national approach as a priority to support and keep children safe online
Fully supporting visible community policing and being a visible and approachable police and crime commissioner
Visiting and engaging with police officers of all levels and ranks to ensure North Wales Police is an effective and efficient force as well as appreciated
Working with key partners to provide support for vulnerable people with mental health issues by putting more resources and a long-term commitment in place
Committing to supporting and looking after the wellbeing of North Wales Police staff and ensuring that they feel valued especially with the increased challenging workload during covid-19
Ensuring that victims of crime are fully supported and empowered to "speak up" and feel that justice has been delivered for them
Encouraging improved equality and diversity in North Wales Police as it should reflect the community it wishes to serve
Setting up and Chairing a North Wales Youth Engagement Group to give young people a voice and understand their concerns and views
Trial Electric E bikes as a resource for officers allowing them to get to places which are difficult to get to in patrol cars, to allow targeting of rural crime and at the same time offering more engagement with local communities