News
Crippling childcare costs forcing Welsh parents into poverty, report reveals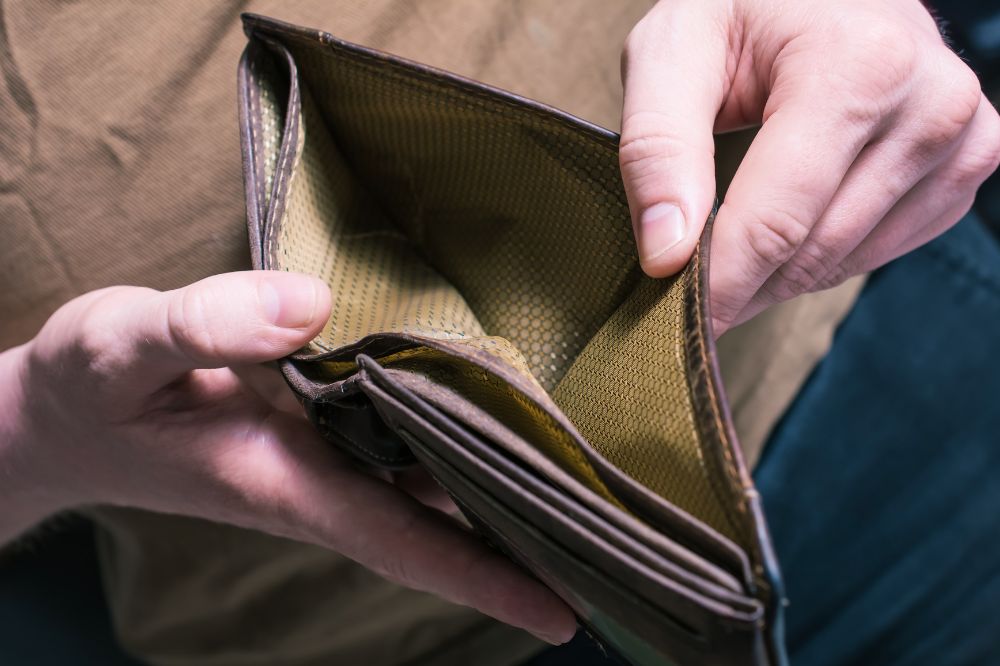 Emily Price
Crippling childcare costs and a lack of Welsh Government funded childcare provision is driving parents into poverty and putting them off having more children, according to new research released today.
Little Steps, Big Struggles, Childcare in Wales published by Oxfam Cymru on behalf of the Make Care Fair coalition, lifts the lid on over 300 parents' experiences of navigating Wales' childcare system.
The survey revealed that over a quarter (27%) of respondents admitted to spending over £900 a month on childcare costs.
Over two in five (43%) said they haven't been able to pay other essential costs after paying for childcare and two-thirds (67%) reported having to reduce their working hours due to a lack of childcare.
Over half (53%) of respondents said that after paying for childcare costs, it doesn't make financial sense for them to go to work and two-thirds (67%) said that childcare costs put them off having more children.
Campaigners are calling for an overhaul of the Welsh Government's existing Childcare Offer, guided by a new expert advisory group to ensure that any future roll out of funded childcare properly meets parents' needs.
Currently, the Welsh Government provides access to 30 hours of funded childcare for three and four-year-olds of eligible working parents through its Childcare Offer.
It separately provides 2.5 hours of childcare a day for two-year-olds in low-income households in limited local authorities through its Flying Start scheme, which campaigners describe as a "postcode lottery" and "wholly inadequate" in terms of reducing poverty and providing childcare.

Pledge
Nearly two years on from the signing of Welsh Labour and Plaid Cymru's cooperation agreement, little is known about how the parties plan to deliver their pledge to expand funded childcare places to all two-year-olds.
Parents and campaigners say they have been completely left in the dark as to the details of the pledged scheme.
The Make Care Fair coalition says it is primarily women who are paying the price with mothers forced to either reduce their working hours or give up work entirely in order to care for their children.
Sarah Rees, Head of Oxfam Cymru, said: "Across Wales, eye watering childcare costs are either trapping parents in poverty or leaving them on the precipice of poverty as they are forced to make impossible choices about their career and future plans to have more children.
"It defies all logic that the small number of people who are currently eligible for the meagre childcare support available for two-year-olds in Wales will then likely not be able to access further childcare support when their child turns three thanks to different eligibility criteria.
"Instead of simply rolling out an already broken scheme further, ministers must get expert advisers around the table to help overhaul Wales' childcare system and develop a clear plan for a new, fairer and more comprehensive high-quality system that tackles both poverty and gender inequality across Wales."
Helen Corsi-Cadmore is a Swansea-based award-winning entrepreneur, businesswoman and mum of three-year-old twin girls.
She says that despite earning a good salary prior to the birth of her twins, the childcare costs she faced were crippling.
Helen said: "As a self-employed entrepreneur and businesswoman, I always knew I wanted to go back to work after having children, I never wanted to be a stay-at-home mum. But having had my twins during the hight of the pandemic, when the whole world came to a standstill, I suffered really badly from post-natal depression. Despite it making no financial sense to return to work, going back was crucial for my sanity.
"Having twins, the cost of everything is always doubled: our nursery bill used to be £1,500 a month for just three days a week. Applying for the funded childcare places for when the girls turned three was incredibly complicated, and because there weren't any spaces in public nurseries near us, we weren't able to access the full 30 hours of support. We ended up moving from Cardiff to Swansea a few months ago, in part so we were able to access the hours we were entitled to and to live more comfortably.
"There's no way I'd have any more children: even if I hadn't had twins the first time. It'd be financially crippling. Things need to change and quickly."
The Make Care Fair coalition report follows the UK Government's announcement earlier this year that funded childcare for working parents in England is being expanded to cover children below the age of three, with all children aged from 9 months to be covered by September 2025.
With a petition linked to expanding funded childcare in Wales recently clocking up nearly 11,000 signatures, pressure is mounting for Welsh ministers to overhaul and broaden the existing Childcare Offer.
Rocio Cifuentes, the Children's Commissioner for Wales, said: "The benefits of formal early care and education should be available to all children. The current childcare system reinforces the gap between children from lower income families and higher income families, which is really difficult for children to recover from and impacts their future life chances.
"This new report shows that high childcare costs are also pushing families towards poverty, and we know about the widespread impact that living in poverty can have on a child's life. As part of its work in tackling child poverty Welsh Government should review childcare provision to make sure that the significant amount of public money currently invested is reaching those who need the most help."
Priority
A Welsh Government spokesperson said: "We are rolling out high-quality childcare to all two-year-olds across Wales through our successful Flying Start programme as part of the Co-operation Agreement with Plaid Cymru. We are also investing £70m in capital investment in this sector so it can continue to grow. Our Childcare Offer provides 30 hours of funded childcare a week for up to 48 weeks a year for three and four-year-olds of eligible parents, which includes parents in education or training, compared to 38 weeks of the year in England, for working parents only.
"Our financial position after the UK Spring Budget in March was up to £900m lower in real terms than what we expected – and what the UK Government said Wales needed – at the time of the last spending review in 2021.
"We are addressing child poverty as an absolute priority and continue to work together with our partners towards a Wales where every child, young person and family can prosper. More than 3,000 children, young people, families and organisations have engaged in the development of the revised Child Poverty Strategy. This has helped us to focus on where our policies can make the biggest difference and identify priority areas where we will accelerate action.
"However, significantly reducing child poverty in Wales will require the UK Government to show an equal level of commitment and to play a far greater part in addressing structural inequalities than it has done since 2010."
---
Support our Nation today
For the price of a cup of coffee a month you can help us create an independent, not-for-profit, national news service for the people of Wales, by the people of Wales.