News
Cruelty to dogs in Wales increased by 10% last year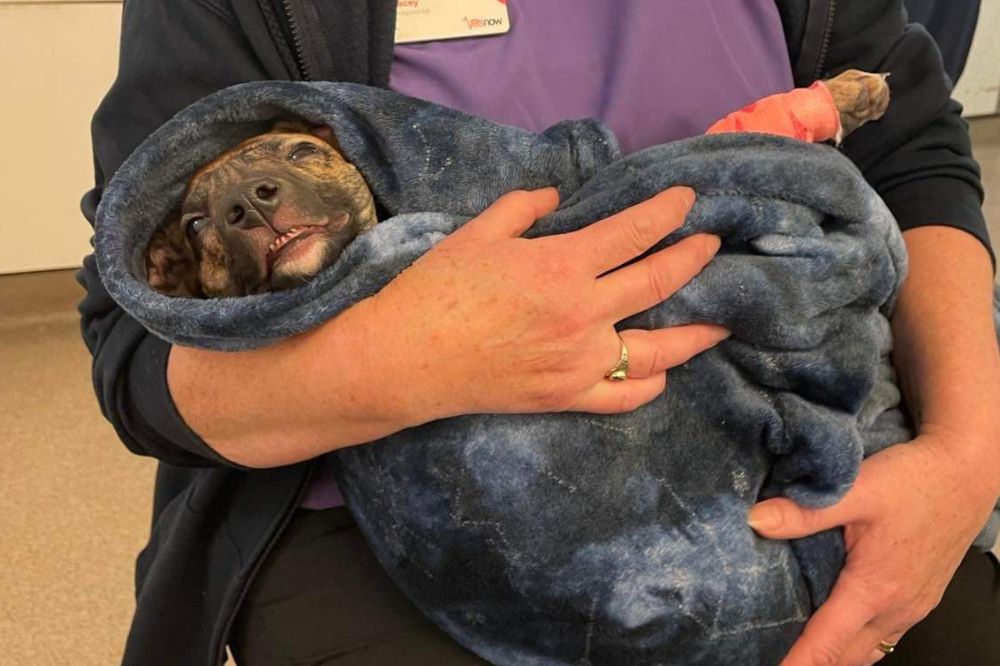 Cruelty towards dogs increased by 10% in Wales last year, new figures released today by RSPCA Cymru reveal.
In 2022, there were 3,379 reports made to the RSPCA in the area about cruelty to dogs, compared with 3,065 in 2021.
The heartbreaking figures include reports made about intentional harm, neglect and abandonments.
Shockingly, there were 579 reports of intentional harm to dogs in 2022, while there were 45 abandonment reports, 81 reports concerning illegal activity and 1,922 reports relating to neglect.
In 2022, across Wales, the most calls for dogs came in from Swansea (296), Rhondda Cynon Taff (294) and Cardiff (278) – with reports from each area increasing from 2021 (please see stats below).
In summer months cases of cruelty rise and the charity is braced for its busiest time of the year.
The charity has released the heartbreaking figures as part of its Cancel Out Cruelty campaign, in a bid to raise funds to help its frontline rescue teams continue to save animals from cruelty and abuse.
Gemma Cooper, deputy chief inspector for west and mid Wales, said: "For hundreds of years dogs have been known as man's best friend – and if you share your home with one, you will know why, as they are such loyal and loving companions.
"But these awful statistics tell a different story. Dogs are the most abused animal in this country and we investigate more complaints about them than any other type of animal.
"Everyone who cares about animals will be sickened to know how many reports we receive about dogs being kicked, beaten, burned or worse. We need the public's help to Cancel Out Cruelty.
"Their donations, no matter how small, help keep our frontline officers out on the road rescuing animals and investigating these terrible reports."
Back in November 2022 – a number of dogs and puppies were found in poor condition in north Wales.
A Labrador was found in an emaciated state and two puppies who were found dead. In total 11 dogs and puppies were at the location – and were cared for appropriately.

Cruel
When visiting the inspector said: "I could see an extremely skinny yellow Labrador type dog and white long haired German Shepherd type dog tethered to what I would describe as some sort of trailer.
"The dogs had no access to any suitable shelter, there was a sodden cushion on the ground near the German Shepherd and lots of empty dirty metal bowls. I could clearly see all of the ribs and hips on the Labrador, and could easily feel her spine, her teats were enlarged."
In a caravan she found eight black and chocolate Labrador cross puppies who were "very small".
She said: "Inside the caravan were lots of old cabinets resting up against the sides, empty boxes and it was very dirty – not the type of environment where puppies should be kept as there were lots of places the puppies could potentially become trapped and it was very unsanitary. I did not see any food or water bowls inside the caravan."
The 13 animals were taken into RSPCA care with the Labrador and pups settling in well in foster homes. Following a prosecution case which was concluded last month new homes are being sought for the animals.
Dermot Murphy, RSPCA inspectorate commissioner, said: "Right now, animal cruelty is happening in Wales on a massive scale and rising. It is heartbreaking that we are seeing such sad figures which show animal cruelty is, very sadly, on the rise.
"While we don't know for certain why there has been an increase, the cost of living crisis and the post-pandemic world we live in has created an animal welfare crisis.
"Each year, these reports reach its terrible annual peak in the summer months – when an animal is beaten on average every hour of every day. The cost-of-living crisis also means the cost of rescuing animals is at an all-time high and our vital services are stretched to the limit."
---
Support our Nation today
For the price of a cup of coffee a month you can help us create an independent, not-for-profit, national news service for the people of Wales, by the people of Wales.