News
Daily Express warns law banning 'inhumane' rat traps will lead to food shortages in Wales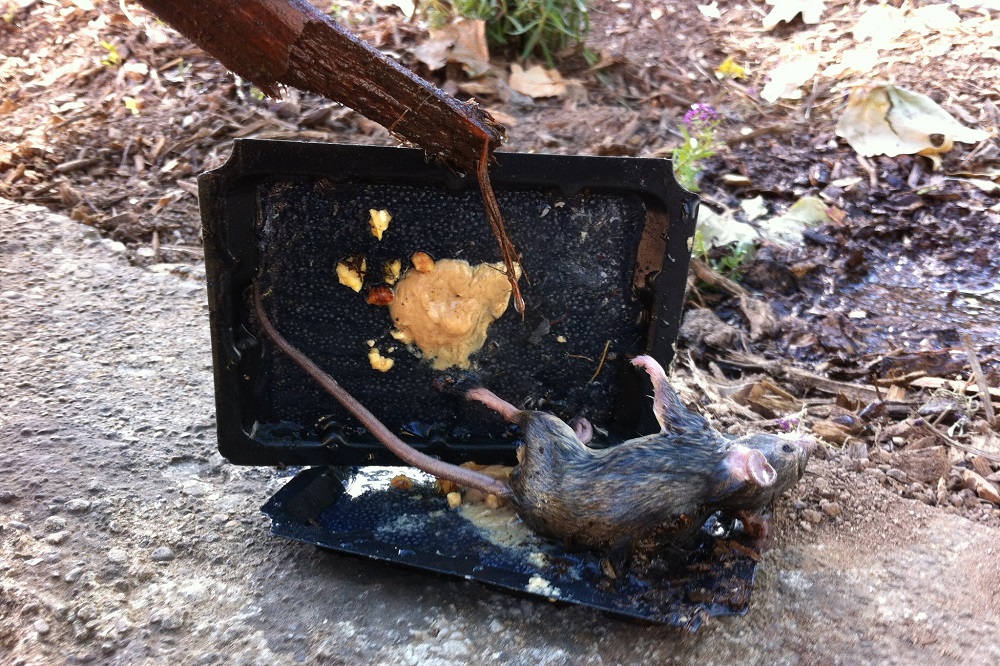 The Welsh Government's plans to introduce a ban on glue boards, which are used by trap vermin, will shut hospitals and lead to food shortages in Wales, according to the Daily Express.
Claiming the ban puts the welfare of rodents above people in Wales, the newspaper claims it has seen a briefing by the British Pest Control Association which warns that banning the traps will lead to "food shortages across swathes of Wales" and result in hospital departments, schools, nursing homes, restaurants, pubs, supermarkets and any other public venue with food completely shut down for weeks if a rat or mouse is found.
Glue traps, also known as "glue boards" or "sticky boards", consist of a sheet of plastic, cardboard or wood coated with non-drying adhesive designed to trap rodents such as mice and rats as they cross the board.
Once trapped, in attempting to free themselves, animals can rip out patches of fur, break bones or even gnaw through their own limbs to escape.
Unattended animals die slowly from dehydration, starvation or exhaustion.

Poison
A source quoted by the Daily Express said: "Deploying glue boards are a rapid way of despatching said rat.
"If no glue boards are allowed, then poison has to be set down. It can take up to two weeks for the rat to eat the poison.
"It then scuttles away and dies slowly somewhere a few days later.
"If, for example, rat dies behind a fridge, it can take another few days to work out where it is. The contents of the fridge would be deemed unsafe.
The source added: "Same for school canteens. Where will kids eat? Where will kids go if a school is closed? Where will the residents go if a nursing home has to temporarily close?
"A family run restaurant could be shut down for weeks.
"Single restaurants run on slim margins. Where will they make up that money from?
"A grocery shop in a rural village in Wales with an elderly population. What happens to the elderly villagers if they rely on the shop for groceries and provisions?"
Agriculture bill
Proposals for a complete ban on the use of snares and glue traps were announced last September as part of the first-ever Welsh Agriculture Bill.
Launching the Bill, Minister for Rural Affairs Lesley Griffiths said: "These devices catch animals indiscriminately, causing great deal of suffering, and they are not compatible with the high animal welfare standards we strive for here in Wales.
"A complete ban is the only way forward."
RSPCA Cymru welcomed plans to introduce the ban after attending regular meetings with the Welsh Government where it highlighted the negative impact that snares and glue traps have on animal welfare in Wales.
It says glue traps are cruel, indiscriminate and inhumane because they leave rodents to starve to death.
---
Support our Nation today
For the price of a cup of coffee a month you can help us create an independent, not-for-profit, national news service for the people of Wales, by the people of Wales.