News
Dance for Parkinson's classes relaunch across Wales
//= do_shortcode('[in-content-square]')?>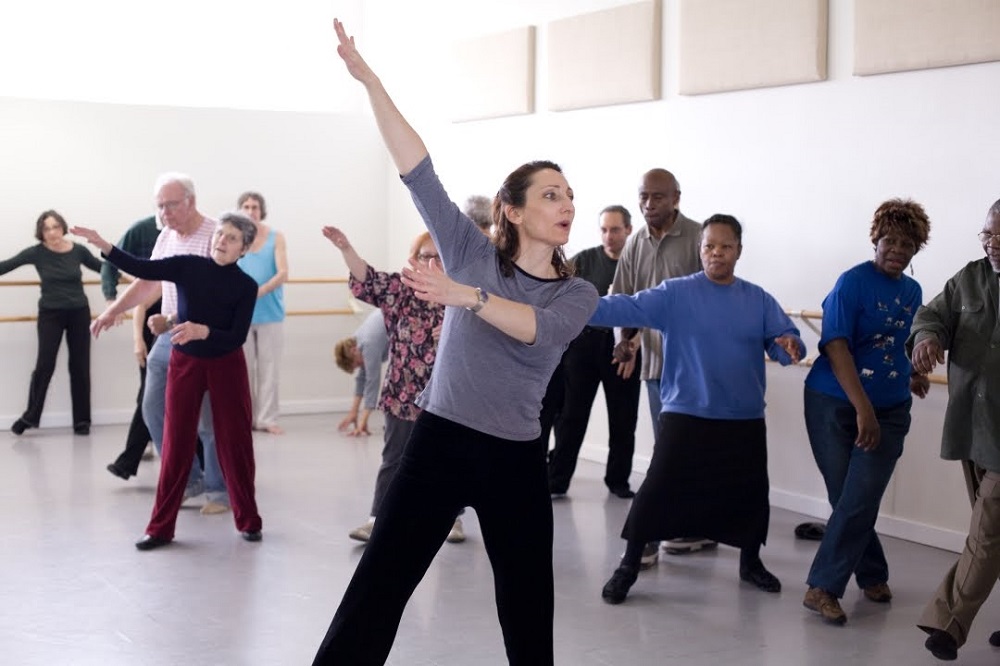 National Dance Company Wales have launched a series of ballet classes aimed at people across the country living with Parkinson's Disease.
In a scheme affiliated with successful English National Ballet (ENB) programme which aims to study the benefits of dance on the symptoms of Parkinson's, the company has set up in-person classes in Bangor, Wrexham, Blackwood and Cardiff as well as offering online classes direct from the ENB.
According to the NDCW website, dance has been proven to develop confidence and strength, whilst temporarily relieving some participants of symptoms in everyday life.
Classes are creative, fun and informal and aim to promote feelings of freedom from the physical and social constraints of having Parkinson's.
Dance can enhance fluidity of movement, develop postural stability, flexibility of the spine and improve balance while the use of rhythm and voice can help with cueing movement and expression.
Having fun and getting to know other people who understand the challenges of living with Parkinson's reduces social isolation and improves emotional well-being and social support.
One participant said: "It makes me feel I can cope better, I can walk better… it's the best medicine. I come in feeling like a little old lady, but I leave here feeling quite tall."
Heralding the return of the programme on Twitter this week, learning and participation producer for NDCW, Guy O'Donnell said: "21 months after the last @ndcwales @ENBallet Dance for Parkinson's class the group had a physical class again. Thanks to Iestyn James for sharing some his dance phrases with us all."
21 months after the last @ndcwales @ENBallet Dance for Parkinson's class the group had a physical class again. Thanks to Iestyn James for sharing some his dance phrases with us all. Class meets every Thur afternoon at The Dance House, Cardiff. Book here 👉🏼 https://t.co/C1MCGbXgoM pic.twitter.com/CfbuElvcpv

— Guy O'Donnell (@GuyOD8) November 4, 2021
The in-person classes are 1 hour 15 minutes long and include refreshments, while the online classes are 90 minutes long and use Zoom, meaning participants can join from a chair in the comfort of their own home using a laptop, tablet or smart TV.
The website explains: "Our classes aim to improve mobility and speech in those living with Parkinson's through movement and vocal exercises accompanied by live music.
"Most people joining have no dance experience, and it really isn't needed to enjoy and benefit from the class.
"Classes start with seated warmups for the arms, legs and voice, before moving onto valuable skills such as rising, walking without stopping and fluid movement.
"We usually end with a song, a coffee and a social chat over biscuits.
"If you would like to join online but are unsure of how to use Zoom, don't worry! We're working in partnership with Digital Communities Wales to make sure everyone that wants access to these classes can do so with confidence and ease."

Significant impact
Parkinson's affects the brain and progressively causes the loss of nerve cells which leads to a reduction in the body's ability to produce dopamine.
This causes physical problems such as tremors, stiffness and slow movements, as well as speech and communication difficulties as well as significant impacts on mental health.
The disease is thought to affect around 6000 people in Wales, 1 in 500 people in the UK, around 1 in 20 of whom experience symptoms under the age of 40.
Dance for Parkinson's is part of world's largest ever study into the impact and scalability of arts interventions on physical and mental health which was launched by King's College London and UCL in 2019 supported by a £2m award from Wellcome Trust.
Interventions proven to improve patient health, such as singing groups for postnatal depression, dance classes for people with Parkinson's and movement and music sessions for stroke patients are being trialled among larger groups of people within NHS hospitals and health centres.
DANCE HOUSE, CARDIFF
Thursday 2pm – 3.15pm
4 November – 2 December – class in person
13 Jan – 31 March (17 Feb no class half term)
BLACKWOOD MINERS INSTITUTE
Wednesday 10am – 11.15am
17 November – 22 December – class in person (8 December no class)
19 Jan – 30 March
PONTIO, BANGOR
Tuesdays 10am – 11.15am
Classes to start 18 Jan – 29 March (15 Feb no class half term)
COLEG CAMBRIA, WREXHAM
Mondays 1pm – 2.15pm until 22 November- class in person
17 Jan – 4 April (14 Feb no class half term)
ENGLISH NATIONAL BALLET ONLINE
Fridays 11am – 12.30pm until 3 December
For more information email guy@ndcwales.co.uk or visit NDCW website