News
Daughter calls for apology after review into her father's death during the Covid pandemic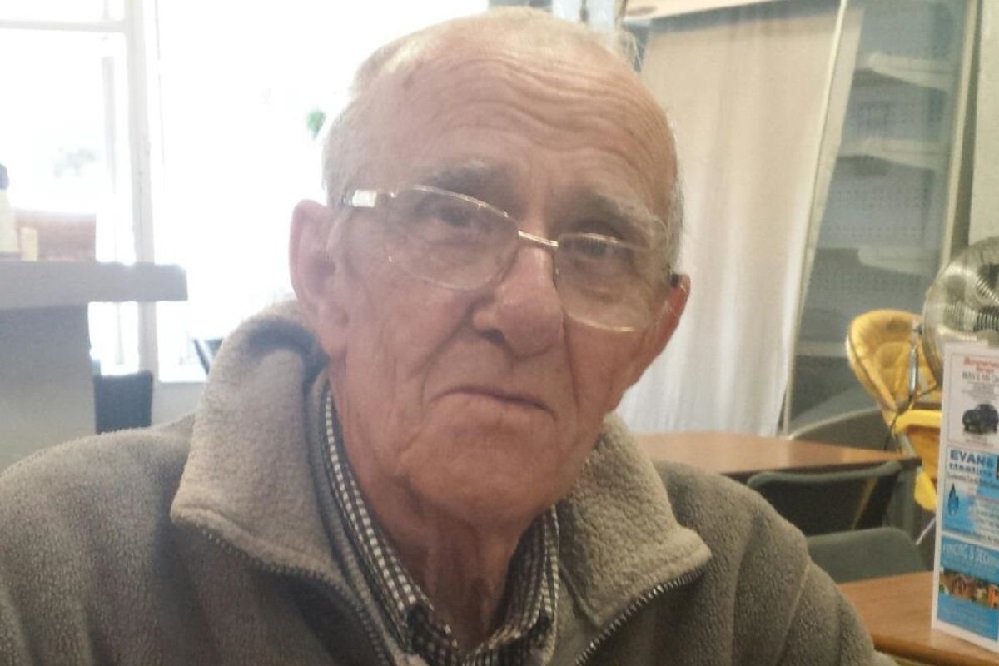 Twm Owen, local democracy reporter
A woman whose father died in the first wave of the Covid pandemic says she feels let down by a hospital review.
Retired miner John Owens tested positive for Covid-19 while an inpatient at Newport's Royal Gwent Hospital in March, 2020. But, in the space of little over a fortnight, he was discharged and readmitted to hospital, where he would die just days short of his 82nd birthday.
Daughter Sharon Wilson believes her father should never have been sent home from hospital, just two days after the UK-wide lockdown was announced, and that three years on Gwent's Aneurin Bevan Health Board should have acknowledged that.
She was contacted by the board as part of a review and says, while it was confirmed her father caught the virus while at the Royal Gwent – where he had been an inpatient for nearly three weeks before testing positive – the board hasn't commented on the circumstances around his death.
Ms Wilson said: "They sent him home in full knowledge he had Covid. That caused distress to me and I have nothing like the equipment a hospital has. I was distressed and didn't know what to do and all my father was doing was sleeping.
"It was distressing for my father as he could see I was upset as I didn't know what to do.
"All I want from the Royal Gwent is for them to say he shouldn't have been sent home."
Mr Owens, returned to his home in Oakdale, in Caerphilly borough, after he was discharged on March 25 – nine days after he had tested positive for Covid and a week after his positive test was confirmed.
At home Ms Wilson, who lives nearby, tried to care for her father but said no support was in place with Wales, and the rest of the UK, in the early days of the strict lockdown and 'stay at home' order. Within days Mr Owens had fallen at home.
He was then taken by ambulance back to the Royal Gwent where he remained for a short while before a bed was found for him at Ystrad Mynach's Ysbyty Ystrad Fawr hospital. It was at this hospital where he died on April 1, shortly after being admitted.

Apology
Ms Wilson said: "Why the heck wasn't the Royal Gwent upfront and say they could send him home or to another hospital? It has caused unnecessary distress and I want an apology – that's all I want, I'm not trying to sue them or anything."
Mr Owens, who worked at the Oakdale colliery until its closure, and then at a local packaging factory, had been admitted to hospital with pneumonia on February 27. He also suffered with lung condition COPD –  Ms Wilson said her father had previously been told this was the result of working underground.
The father-of-two, who also had three adult grandaughters, had been married to wife Marian for nearly 50 years when she died in 2009.
"He missed my mother terribly," said Ms Wilson, who said her father was also known for his fondness for singing. "He was a tenor and he used to get up often in the local club, people would ask him to get up and sing. I used to tell him, 'they should pay you'.
"He wasn't an extrovert, people used to think he was, but I would put him as an introvert. He was well liked by a lot of people and he was witty as well, and funny with his remarks and the stories he used to come out with, especially things about when he was a little boy."
Review
Ms Wilson said she took part in a telephone interview after being contacted earlier this year as part of the hospital review. This found her father had a "definite health care acquired infection" and stated there was no legal breach by the hospital, with infection control procedures in place at the time having been followed.
The report however did say for a short period on February 17, the day after Mr Owens had tested positive, there was a "distribution issue" with "high filtration FFP3 mask" that were required for all Covid confirmed patients on the Royal Gwent's D4 West ward, where he was being cared for. It said the issue was rectified in a "timely manner" when masks were sourced from another ward.
Ms Wilson said in the days following her father's death she found herself looking at the daily totals published of new Covid infections and deaths and struggled with the isolation of the lockdown.
"We could only have a maximum of 10 people at the funeral and there was no hugging at the funeral," she said. "It was very difficult and we all had to go home after it. I went home alone it was a totally different funeral."
A spokesman for Aneurin Bevan University Health Board said that, during the pandemic, staff worked under "difficult circumstances" and had done "their very best to provide high quality, safe care by following the guidance available to them at any given time".
The spokesman said: "We recognise that losing a loved one is incredibly difficult and upsetting, and our sincere condolences and deepest sympathy remain with Mr Owens' family.
"The health board is currently in the process of undertaking a Covid-19 Nosocomial review as part of Welsh Government's National Nosocomial Covid-19 Programme to review healthcare-acquired infections.
"We have already been in contact with Mr Owens' family, but we would encourage them to get in touch with us should they wish to discuss anything further."
Nosocomical is a term used by the NHS to refer to infections.
---
Support our Nation today
For the price of a cup of coffee a month you can help us create an independent, not-for-profit, national news service for the people of Wales, by the people of Wales.