News
Debate calling for TfW to deliver on commitments voted down in Senedd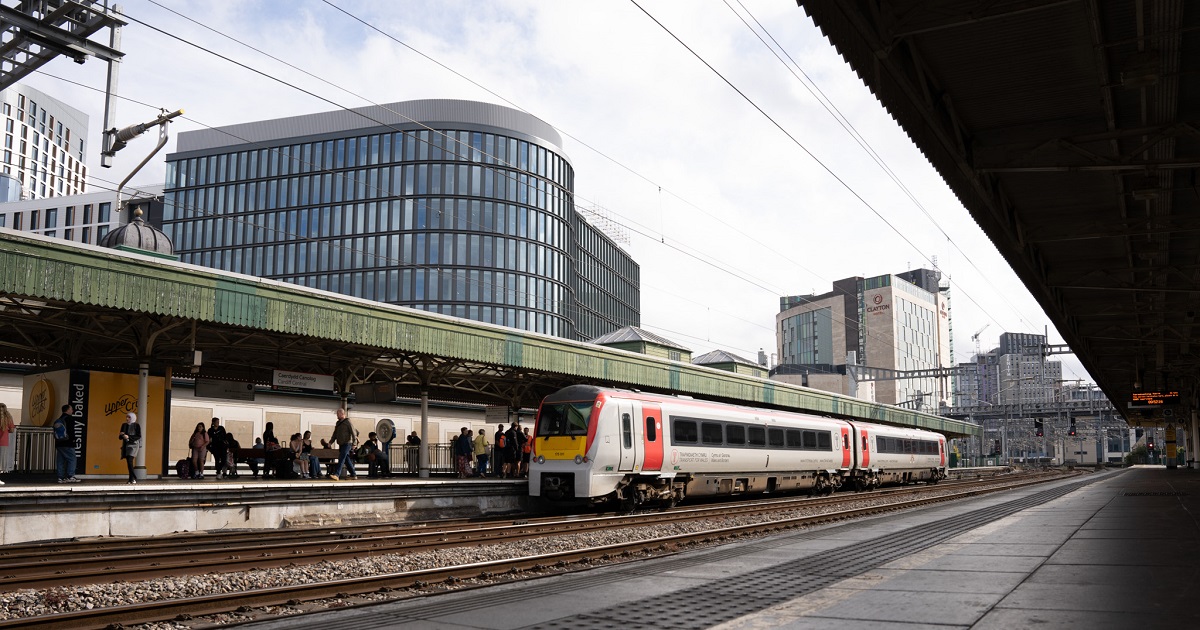 Emily Price
A motion calling for the Welsh Government to ensure Transport for Wales (TfW) delivers on their commitments has been voted down in the Senedd following a heated debate on the rail operator's performance.
During Plenary on Wednesday (October 25) evening, Plaid Cymru criticised the Welsh Government's handling of TfW and its failure to meet the pledge that new trains would make up 95% of train stock by 2023.
When the rail operator took over from Arriva in 2018, they promised that customers would "begin to see improved services from the outset".
However, five years later it consistently gains the lowest approval ratings of rail services in the UK and stations in Wales have the highest service cancellation rate.
Last month, TfW was confirmed as the is the worst ranked rail operator for overall customer satisfaction in Britain, according to the latest Rail User Survey conducted by Transport Focus, the independent watchdog for transport users.

Struggling
Opening the debate Plaid Cymru's spokesperson for transport, Delyth Jewell said sorting out Wales' struggling transport system should be a priority.
She said not pushing for the devolution of all powers over rail is perhaps the "greatest mistake since devolution began".
Shadow Minister for Transport Natasha Asghar said that although she gives full credit to TfW frontline staff, the rail operator had been "letting commuters down in all four corners of the country for far too long".
She said: "Delays and cancellations are becoming more frequent, with the number of trains delayed between one to five minutes jumping from 9.8 per cent in 2018-19 to 14.7 per cent in 2022-23. Because of this shocking service, Transport for Wales has paid out nearly £1 million in compensation in 2022 alone."
Labour backbencher, Hefin David MS said he thought staff at TfW would be "dismayed" to hear the Conservatives describe them as a failing organisation.
He added that the rail provider was "making progress" and if the same debate were to take place in a year's time MSs would be discussing a "completely different" rail service.
Tory MS, Tom Giffard steered the debate towards the controversial rollout of the new 20mph default speed limit saying it's "no surprise" the majority of journeys in Wales are conducted by car.
He said: "People are making a rational choice. They want to be able to choose their method of transport, one that suits them best, without the state hectoring them or telling them they're doing something wrong by not using the Welsh Government's shambolic public transport scheme."
Deputy Minister for Climate Change, Lee waters said Wales is facing "a series of challenges in transport".
He said: "Covid, austerity, inflation, they are all making our task of growing levels of public transport really, really hard.
"But we are on an a journey, and by 2040, we want to see 45 per cent of journeys being made by public transport, walking and cycling, up from 32 per cent now. That requires system change, and that doesn't happen overnight."
At the end of the debate the motion was voted down.
TfW were invited to comment.
---
Support our Nation today
For the price of a cup of coffee a month you can help us create an independent, not-for-profit, national news service for the people of Wales, by the people of Wales.