News
Delyn MP brands Senedd a 'joke' and 'worst thing' to happen to Wales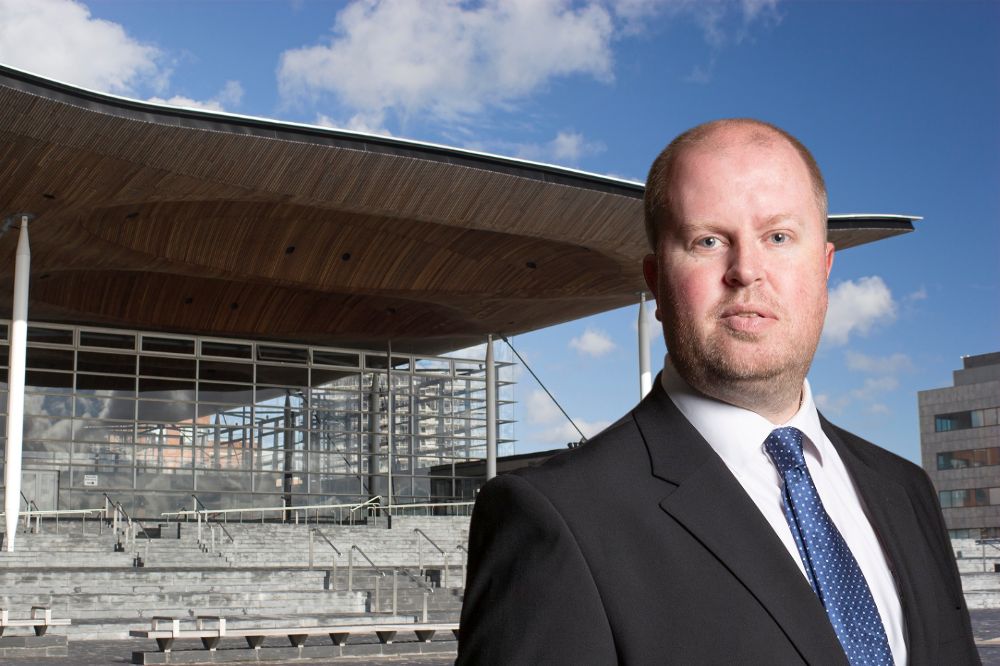 Emily Price
Delyn MP Rob Roberts has described the Senedd as a "joke" and the "worst thing" that's ever happened to Wales in a social media rant branding MSs "second rate politicians".
The outburst was published to Facebook on Tuesday (23 May) along with a link to a Welsh Conservative post which shared a Daily Mail article about a leaked report describing alleged failings at Betsi Cadwaladr University Health Board (BCUHB).
Mr Roberts lost the Conservative party whip in 2021 after an independent panel found that he had acted inappropriately after he sought to engage in a relationship with a male member of his staff.
However, he refused to resign as an MP, sitting instead as an independent.
In the post Mr Roberts accused Labour of presiding over "a systematic destruction" of the north Wales health board.
He also criticised opposition groups in the Senedd accusing them of doing "absolutely nothing about it".
Describing the Senedd he said: "The whole place is full of second-rate politicians doing a second-rate job, sitting for two days a week and stealing a living from the public purse. A fair chunk of them are elected having never actually won a vote, and they want to increase the gravy train even more.
"The whole institution is an absolute joke and the worst thing that's ever happened to Wales, established on a 50.3% "yes" vote from a 50.2% turnout.
"So because 25% of Wales (thanks Gwynedd) wanted this absolute shambles of a project 25 years ago, we're stuck with it. Not good enough. Failed in every conceivable way to deliver for the Welsh people. It makes me so angry."
Responding to the Facebook post, a Plaid Cymru spokesperson said: "Rob Roberts is sinking under the waves of irrelevance and clutching at straws for attention to give some purpose to his political existence."
Chaos has engulfed BCUHB in recent weeks following the details of a leaked report that revealed accounts of alleged failings.
Welsh Conservative Senedd leader Andrew RT Davies was given access to the report and described it as "damning".
First Minister Mark Drakeford said the report was being taken seriously but that it "ought not to be in circulation".
Rob Roberts told Nation.Cymru that opposition parties in Wales are "ineffectual" and although the Welsh Tory leader, Andrew RT Davies has been vocal about issues at BCUHB in recent weeks, it hasn't been enough.
He said: "Betsi has been in special measures for almost a decade. Perhaps if some more robust challenge would have been going on for years, rather than weeks, we wouldn't be in the situation in which we find ourselves.
"This is a failure of Welsh Government, and the institution and system that allows them to operate with such a lack of care."
"Unfit"
He added that there is a "clear misappropriation of funds and wholesale mismanagement" and that 60% of the Betsi estate is "unsafe and unfit" for use in a clinical setting.
On the Senedd and devolution, the Delyn MP said it's a process he doesn't care for as he only cares about "outcomes".
Mr Roberts added: "Outcomes are the only thing that impact on people. The 'what', not the 'how'. People care about what happens, they don't care about where decisions are made.
"In terms of the outcomes, in 1997, Wales and Scotland had almost exactly the same average salaries. Now Wales is some 20% lower than Scotland."
Mr Roberts described Wales as being "regularly behind other parts of the UK" in educational attainment and said plans to scrap road building projects and enforce 20mph speed limits are "ludicrous".
"Outcomes"
He said: "Wales has been falling behind the rest of the UK over the past 25 years, and in the ways that matter most to people – health, education and transport the Welsh Government has a reverse Midas effect, with everything they touch breaking down.
"It is particularly keenly-felt in north Wales which any of my constituents will tell you is the forgotten illegitimate step-child that Cardiff Bay doesn't really want to acknowledge or deal with.
"The simple fact is that some 70% of the population of Wales lives within a 20-mile radius of Cardiff, so the only thing that the Welsh Government needs to do to consolidate its position is to keep focussing on the south.
"The outcomes are the only thing that matters. Decisions being made in once place rather than another doesn't mean they are going to be better decisions."
Mr Roberts also told Nation.Cymru that he feels the media in Wales acts more like a "cheerleader" for the Welsh Government rather than a "scrutiniser" as it doesn't hold the Welsh Government to account to "anywhere near the same level as the UK Government and MPs".
Nation.Cymru approached Andrew RT Davies for a response to Mr Roberts comments about the opposition in Wales.
The leader of the Welsh Conservatives did not respond.
Nation.Cymu also contacted shadow health minister, Russell George – he did not respond.
---
Support our Nation today
For the price of a cup of coffee a month you can help us create an independent, not-for-profit, national news service for the people of Wales, by the people of Wales.