News
Designs revealed for controversial commemorative woodland in the Tywi Valley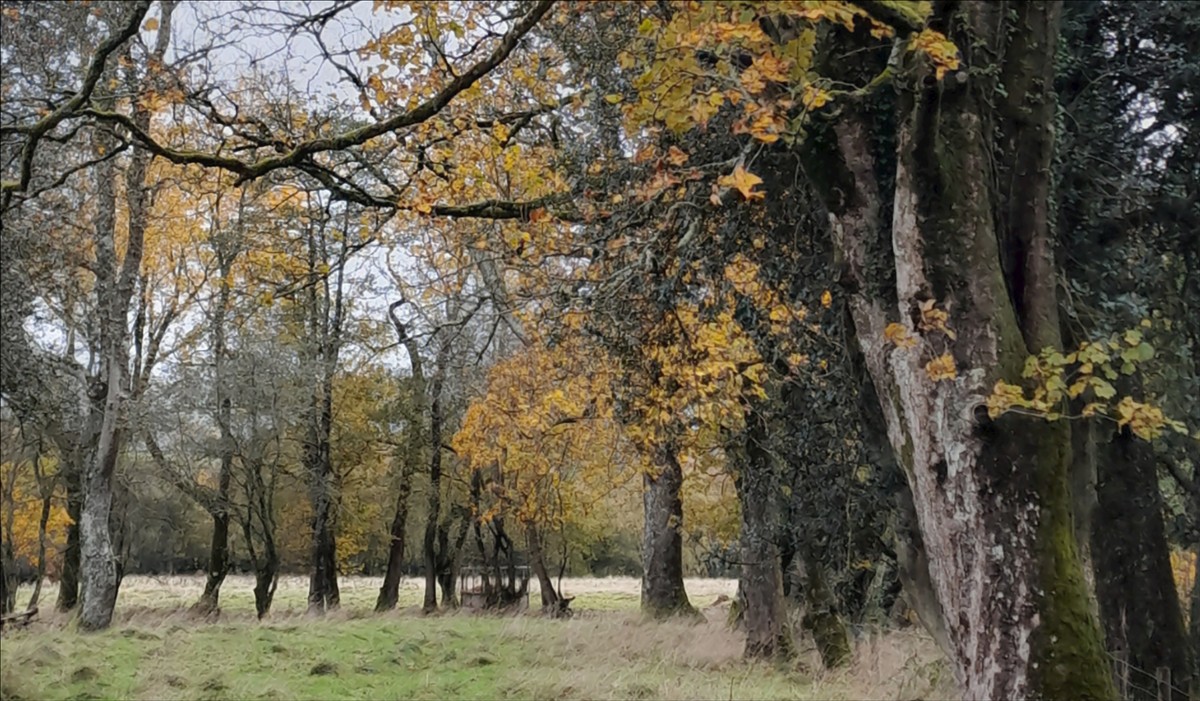 Designs for the controversial commemorative woodland at Brownhill in the Tywi Valley, Carmarthenshire, have been shared publicly by Natural Resources Wales (NRW) for the first time.
The Welsh government announced in February 2022 that it intended to plant 94 hectares (232 acres) of farmland it had purchased at Brownhill, as one of three Covid memorial woodlands – prompting outrage from the local community and across Wales at the loss of prime agricultural land .
Two public consultations were held in March and June last year to seek people's views on what they would like to see included as part of the designs for the new woodland and in August campaigners confirmed agreement had been reached for some farming to continue.
The proposals put forward were for a section of the land to be designated as 'growing space' in an area that had been marked for potential "closed canopy woodland", which would have seen quality agricultural land disappear under a carpet of trees.
The new designs have confirmed that Brownhill will be divided in to three distinct areas – a conservation space for wildlife to flourish, a fully accessible woodland space for commemoration, and a growing space to deliver sustainable opportunities for food, trees, and nature.

Public access
The designs for the conservation and woodland space include plans to significantly improve public access to the site and will see a new car park installed, along with footbridges and walking routes to allow visitors to safely access the riverside and enjoy local wildlife.
An area of the conservation space will be left to develop naturally into riparian woodland with minimal intervention, helping to improve biodiversity in the area and promote a healthy and active flood plain.
The woodland space will also see the establishment of  native broadleaf woodland which will provide local residents and visitors with a valuable, green space for quiet reflection.
A mixture of species including Oak, Hornbeam, Small leaved lime, Hazel and Crab apple will be planted to help ensure resilience against the threat of climate change and pests and diseases.
Benches will be placed around the woodland space and fruit and nut trees planted to create a blossoming feature in the spring and provide fruit for visitors and the community to pick.
The design for the growing area will involve NRW seeking to establish a partnership for the long-term management of the site, which will help to explore opportunities for sustainable food production alongside increased tree cover and   conservation management.
This will include further design of the area with the potential for further planting  and alternative cropping of the improved grassland areas that were raised during the consultation.
As a result of feedback received, plans for the area will also involve establishing wide hedgerows, along with some more substantial planting in the field hedge adjacent to the existing woodland.
Hedgerows
Existing hedgerows will also be widened, and new hedgerows will be established along historic field boundaries that have been lost. Groups of in-field trees and fence existing groups of trees to allow for natural regeneration, which will generate succession for these significant parkland features.
The planting will bring the woodland cover of the growing space to around 20% in total from its current 5 %.
Miriam Jones Walter Land Stewardship Specialist Advisor for Natural Resources Wales said: "When designing a new woodland, the feedback we receive from local residents and stakeholders is invaluable and we've listened carefully to people's views and concerns.
The growing space area will provide an exciting opportunity for us to work as part of a long-term partnership with a community group or local farming business , to test out and demonstrate land use proposals to tackle the climate and nature emergencies, integrated with productive agriculture.
We're also keen to provide opportunities for volunteers to help us plant the site and look forward to be able to sharing more details in due course.
The new woodland will form part of the Welsh Government Woodland Estate which is managed by NRW on behalf of Welsh Government, and the National Forest for Wales.
You can view the plans for the site in more details on NRW project page here….
---
Support our Nation today
For the price of a cup of coffee a month you can help us create an independent, not-for-profit, national news service for the people of Wales, by the people of Wales.