News
Developers confirm plans for small modular reactor at former Trawsfynydd power station site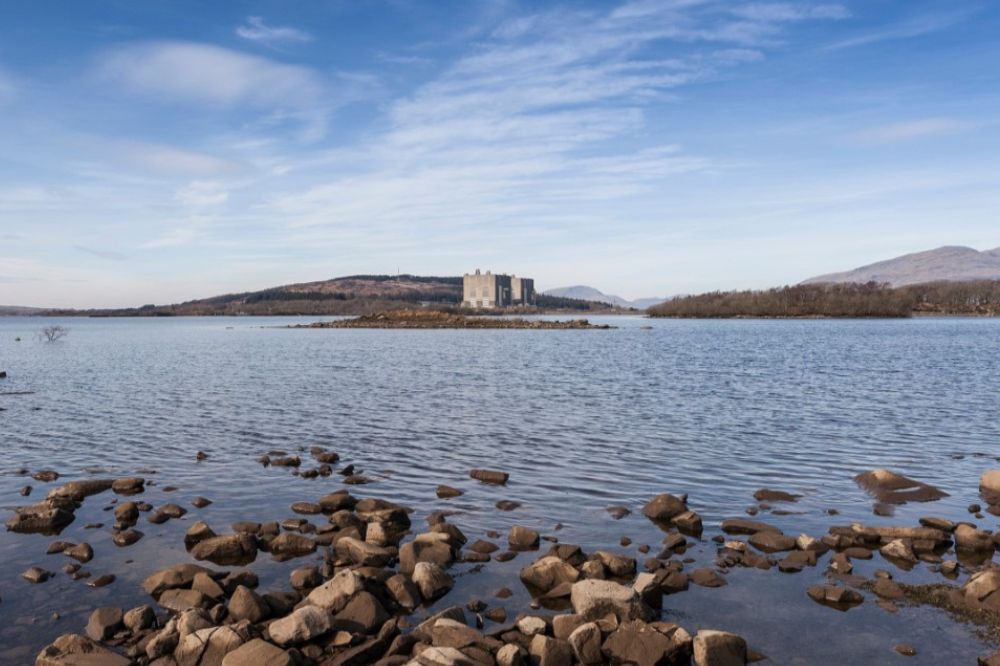 The company behind plans to develop the former nuclear power station in Trawsfynydd has completed its first phase of development work confirming plans for a Small Modular Reactor at the site
Development work undertaken by Cwmni Egino has established that land owned by the Nuclear Decommissioning Authority (NDA) could be suitable for a range of SMR technologies with the potential to generate up to 1GW of electricity.
The existing nuclear station at Trawsfynydd, which at its peak employed over 700 people, closed in 1993 and decommissioning has been ongoing since 1995.
Cwmni Egino was set up by Welsh Government to promote economic and social regeneration for any future development at Trawsfynydd.
SMRs at Trawsfynydd could create over 400 jobs in the local area and over £600m for north west Wales and £1.3bn for the whole of Wales during over an operational life of 60 years.
It would also create jobs during the construction stage, as well as through the Welsh and UK supply chains.
Cwmni Egino is aiming to be the first SMR project approved by the UK Government with construction starting before the end of the decade.
Alan Raymant, Cwmni Egino Chief Executive said: "In addition to meeting our energy needs and net zero targets, deploying SMRs at Trawsfynydd offers a huge inward investment opportunity for Wales. This is aligned with key policies and priorities of both the UK and Welsh Governments.
"We believe that Trawsfynydd presents the first, most credible opportunity to kick start a long-term programme of SMR projects in the UK, and catalyse significant economic growth locally, regionally and nationally. Cwmni Egino provides a development vehicle to drive this forward.
"Our plans are more advanced than other sites suited to small scale nuclear, and the work we've done over the past 12 months gives us added confidence that we can successfully deliver a project at Traws.
"We have already put in place a 5 year development programme which means our project can be ready for approval by the latter part of this decade – in line with the UK Government's energy security ambitions."

Technology
The company is yet to select a technology partner for the project, and wants to work with Great British Nuclear (GBN), the recently formed UK Government body.
Alan added: "We've already been in discussions with a number of technology providers and there is significant interest in deploying SMR at Trawsfynydd. We will work closely with GBN over the coming months to confirm the technology solution that best suits Trawsfynydd within the overall selection process for the UK.
"The other key area of focus for us now is to secure Government commitment to the next phase of the project. In particular, we need confirmation that Trawsfynydd is one of the projects GBN wants to be developed. This will give us the certainty that we need to unlock this opportunity and access additional development funding."
Welsh Government Economy Minister Vaughan Gething said: "It's great news Cwmni Egino has completed the first phase of its work at Trawsfynydd and that genuine progress is being made towards realising the company's ambition to begin deploying small modular reactors on site by the end the decade.
"We established Cwmni Egino in 2021 so it could lay the groundwork to achieving significant socio-economic benefits for North West Wales and to ensure it achieves this, it's vitally important Great British Nuclear now engages meaningfully with Cwmni Egino so Trawsfynydd is formally selected as the first SMR site in the UK.
---
Support our Nation today
For the price of a cup of coffee a month you can help us create an independent, not-for-profit, national news service for the people of Wales, by the people of Wales.