News
Diane Abbott has Labour whip suspended after comments on 'white racism'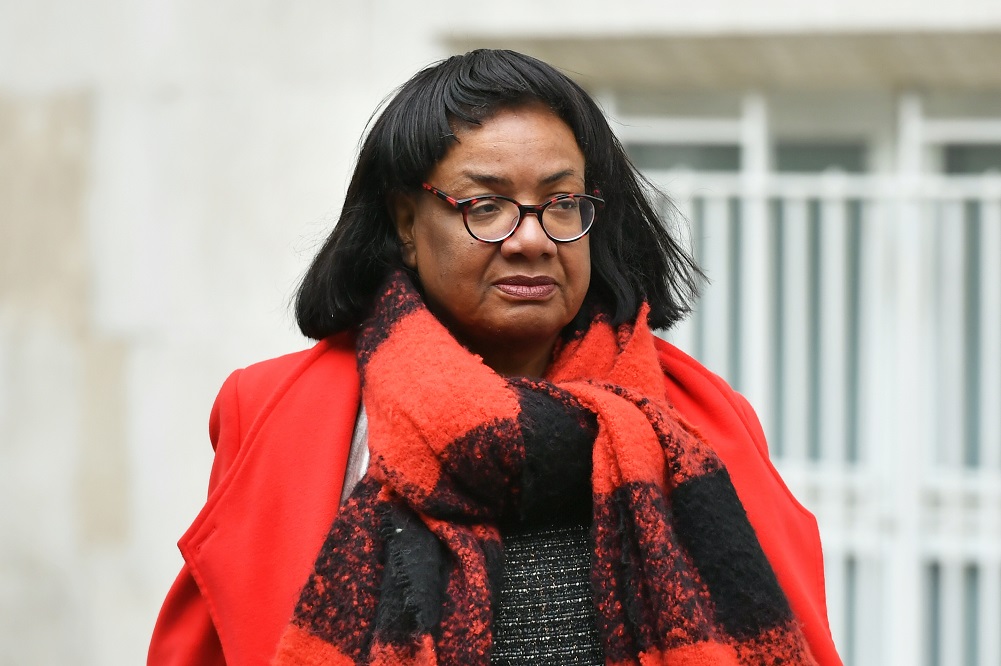 Diane Abbott has had the Labour whip suspended after comments she made suggesting Jewish, Irish and Traveller people are not subject to racism "all their lives".
Ms Abbott, who served as Jeremy Corbyn's shadow home secretary, wrote in a letter in The Observer that although white people "with points of difference" suffer prejudice, they have not suffered the same racism as black people.
Following a backlash, including from a Tory Cabinet minister, she apologised for any "anguish" caused, suggesting "errors arose" in her initial draft letter to the newspaper.
However, Labour confirmed that the whip has been suspended from her pending an investigation into the letter.
A party spokesman said: "The Labour Party completely condemns these comments, which are deeply offensive and wrong.
"The chief whip has suspended the Labour whip from Diane Abbott pending an investigation."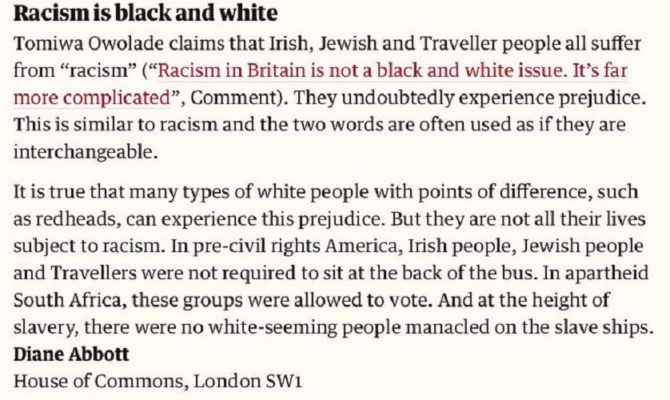 Initial draft
Ms Abbott said on Twitter: "I am writing regarding my letter that was recently published in The Observer.
"I wish to wholly and unreservedly withdraw my written remarks and disassociate myself from them.
"The errors arose in an initial draft being sent. But there is no excuse and I wish to apologise for any anguish caused.
"Racism takes many forms and it is completely undeniable that Jewish people have suffered its monstrous effects, as have Irish people, Travellers and many others.
"Once again, I would like to apologise publicly for the remarks and any distress caused as a result of them."
My statement pic.twitter.com/Wu2h4nNOvN

— Diane Abbott MP (@HackneyAbbott) April 23, 2023
Redheads
The Hackney North and Stoke Newington MP had been responding to a comment which suggested that Irish, Jewish and Traveller people all suffer from racism in the UK.
She wrote: "It is true that many types of white people with points of difference, such as redheads, can experience this prejudice.
"But they are not all their lives subject to racism. In pre-civil rights America, Irish people, Jewish people and Travellers were not required to sit at the back of the bus.
"In apartheid South Africa, these groups were allowed to vote. And at the height of slavery, there were no white-seeming people manacled on the slave ships."
Energy Secretary Grant Shapps said on Twitter: "Once again, Jewish people have to wake up and see a Labour MP casually spouting hateful antisemitism.
"@Keir_Starmer are you actually going to do anything?"

Labour Against Antisemitism said Ms Abbott's comments are "simply unacceptable" and had called on Sir Keir to remove the whip from her.
Spokeswoman Fiona Sharpe said: "To reduce the racism faced by Jews to mere prejudice when in living memory six million Jews were systematically slaughtered in Europe for their race is grossly offensive.
"In the UK today one in five of all Jews have suffered a racist attack, with more than one in three Gypsy, Roma and Traveller reporting the same.
"Ms Abbott is either woefully misinformed or deliberately bigoted. Neither should be tolerated."
Hierarchy of racism
A statement from a Jewish group within the Labour Party has said it supports the decision to suspend Diane Abbott, condemning the idea of a "hierarchy of racism".
"Regretfully, we support the party's decision to withdraw the whip while Diane Abbott is under investigation for her offensive letter to The Observer," the Jewish Labour Movement said in a statement posted on Twitter.
"Diane Abbott is one of the most respected people in the Labour Party as an activist who overcame racism and prejudice to become Britain's first black woman MP.
"We should be unified in our struggle against racism, not divided against one another.
"A hierarchy of racism only divides communities and assists the racists. We must not allow this.
"We take seriously our responsibility to unite with friends and partners across the Labour movement to fight racism together."
---
Support our Nation today
For the price of a cup of coffee a month you can help us create an independent, not-for-profit, national news service for the people of Wales, by the people of Wales.