News
Disabled charity calls for pavement parking ban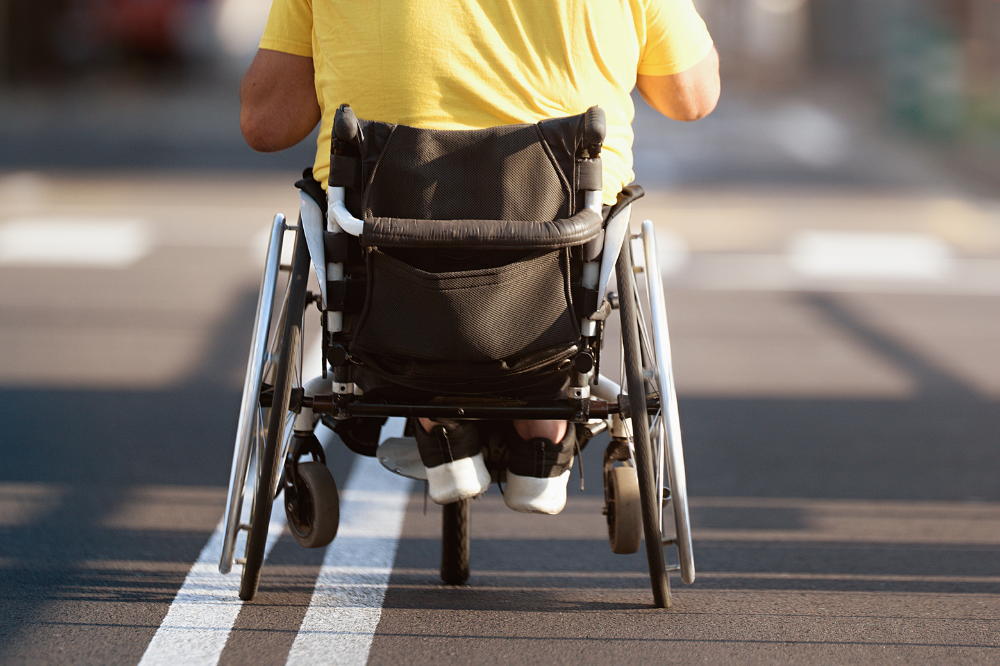 Inadequate infrastructure is unfairly discriminating against disabled people, a new report has found.
Research released today by Sustrans, the UK's largest walking and cycling charity, revealed the grim reality of a lack of dialogue with disabled people on their ability to access their community and make essential daily journeys.
The charity is calling on local and national governments to give disabled people a voice when it comes to decisions that affect how they get around their local area as inaccessible routes are leading to journeys cut short.
Sustrans also said that disabled people should be within walking or wheeling distance of services and amenities by creating communities with accessible services close to where people live through better planning.
Sustrans is calling for stronger action from the Welsh Government to support a ban of pavement parking so disabled people can find it easier to navigate pavements and their journey isn't cut short.

Challenges
Christine Boston, Director of Sustrans Cymru, said: "The report includes evidence from disabled people here in Wales, and shows that the challenges disabled people experience in moving around are equally as stark as elsewhere in the UK.
"There are many barriers to independent mobility caused by issues like pavement parking, pavement clutter, and poorly maintained pavements.
"We welcome the Welsh Government bringing forward legislation to tackle pavement parking. As a first step, it is important that this happens soon and with as few exceptions as possible.
"More again must be done to make our towns and cities accessible and inclusive places that everyone can live, work, and move around in."
73% of disabled people surveyed said a ban on pavement parking would help them to walk or wheel more
Mark, a workshop participant from Swansea, said: "People notice my guide dog Bobby much more than they did my cane. They used to trip over it and take it out on me as if it was my fault. Bobby's very reassuring. Hopefully I'll never have to go back to a cane.
"Pavement parking is a real problem because I've got to go on the road. And Bobby can't tell me if there's any cars coming. On a 200-yard walk, this could happen maybe four or five times.
"Not all pelican crossings bleep when the light turns green, but the button unit should have a small cone underneath which you can feel spinning when it's time to cross.
"Quite a few cones in my area don't work, so I can't cross unless somebody else is there at the same time. This can mean I need to get on a bus, just to get off on the other side of the road once it's on its return journey. This could take half an hour extra."
The research also revealed that the cost of living crisis is having a direct impact on how often disabled people travel; 59% have reduced their travel overall and 52% agree rising costs are affecting essential journeys such as shopping, accessing healthcare services, and attending education and work.
Xavier Brice, CEO of Sustrans, said: "Our report clearly demonstrates that understanding the barriers disabled people experience getting around their neighbourhoods is imperative in creating an equitable society.
The report is the culmination of a six-month long Disabled Citizens Inquiry, coordinated by the charity in partnership with Transport for All, a disabled persons organisation.
---
Support our Nation today
For the price of a cup of coffee a month you can help us create an independent, not-for-profit, national news service for the people of Wales, by the people of Wales.